Sutton Timber now produce
the very best engineered flooring
A contemporary and very stable choice particularly over under floor heating.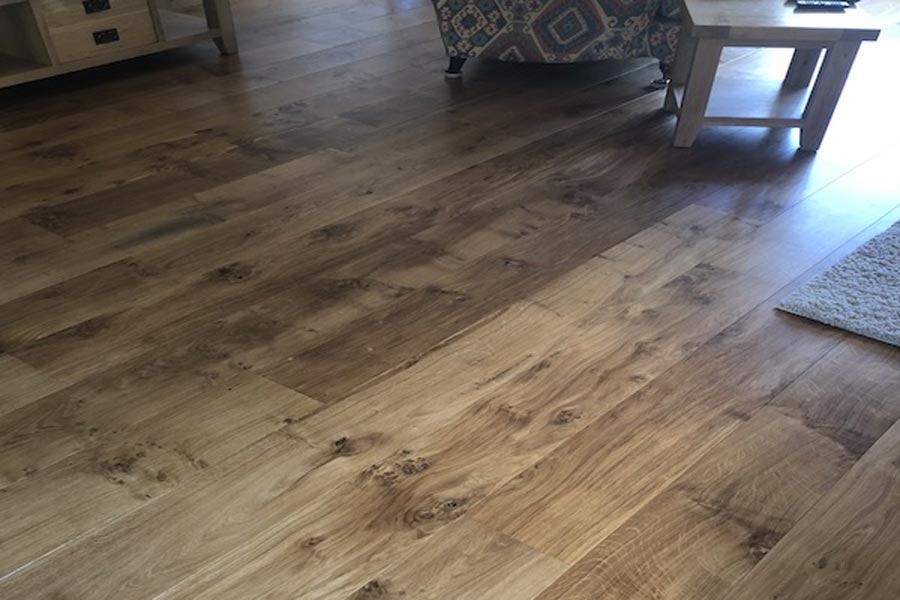 Our most popular engineered flooring for both residential and commercial properties. Choose from prime, character, pippy or rustic grade. Boards have a lovely grain with some knots and pippy cats paw. All grades can be left natural, pre-oiled or lacquered with a colour to suit. From warm natural tones through to contemporary greys. Or boards may be hand scraped, brushed or left with saw marks. This applies to our entire range of flooring.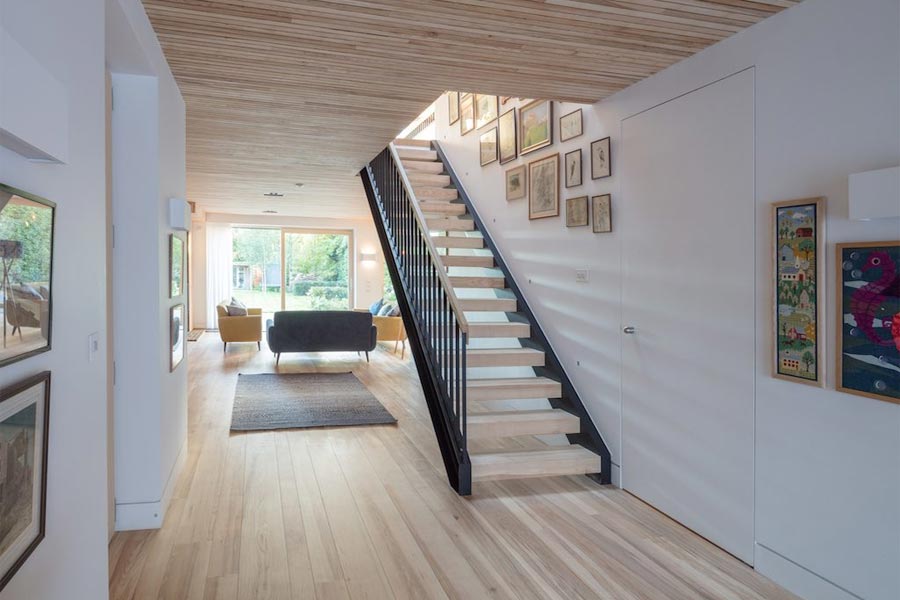 Ash is naturally a very pale timber and is ideal if light flooring is desired. It is a very hard wood and consequently extremely durable. With a strong, visible, clean grain and very few knots it offers a striking contemporary look. Colour varies in tone from almost white to biscuit. It's currently very popular to apply a white stain to the boards achieving a Scandinavian style look to the floor. However, applying a natural finish is equally stunning.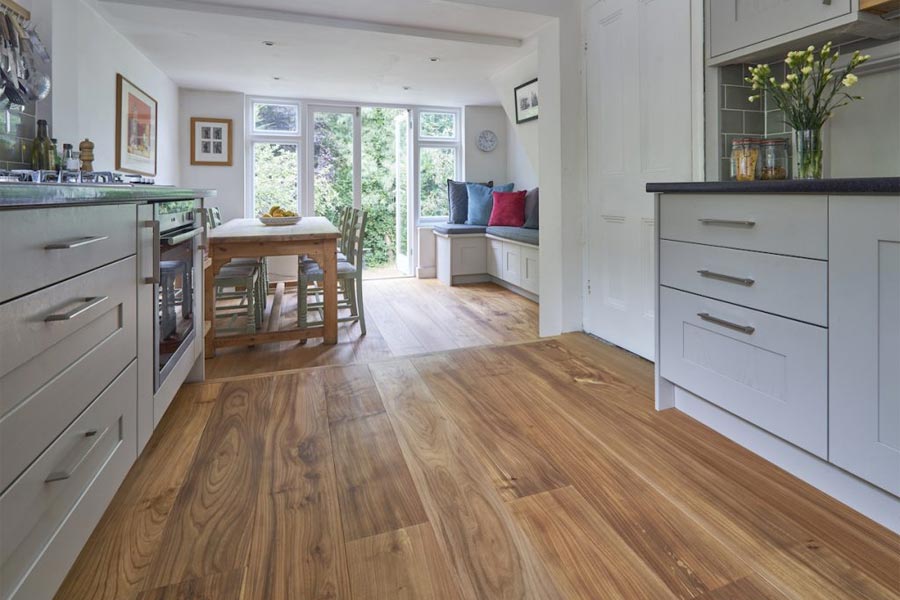 Elm is probably the most beautiful timber and definitely worth considering. If you are searching for wooden flooring that's full of character and interest then elm is the one. Boards are full of wild swirling grain patterns that move around the board with fabulous variations of colour tones throughout. It is generally considered a darker timber than oak. A natural finish is all that's required to enhance the grain and bring the floor to life.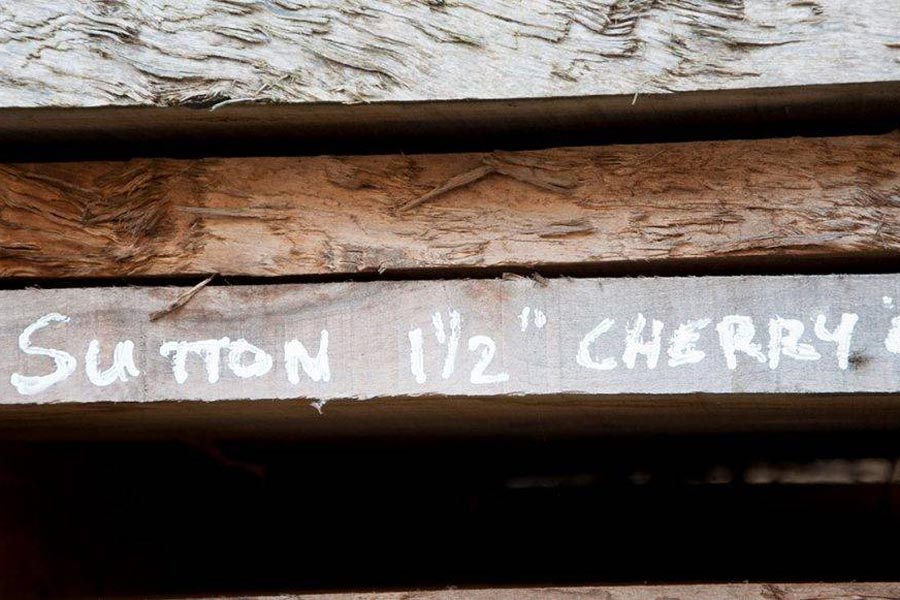 Cherry is a rich warm wood with pinkish tones. Exhibiting a fine straight close grain it injects a feeling of sumptuous luxury into a room. Apply a darker finish for sophistication and elegance, a honey finish for warmer tones or a natural finish for authenticity.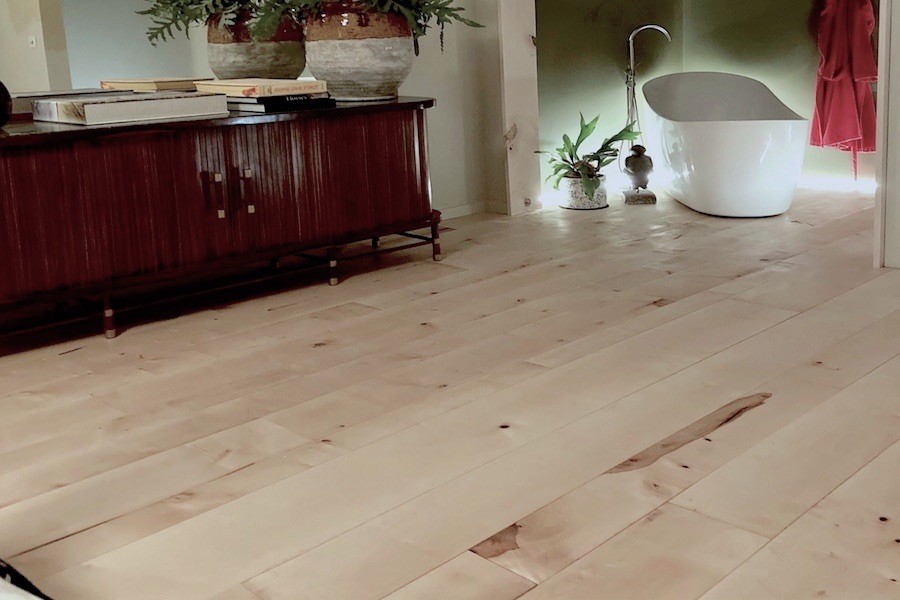 Engineered Sycamore Flooring
White sycamore has a fine silky grain with an even texture and an ethereal translucent appearance. With pale creamy white tones the grain sometimes produces the look of a rippled effect along the boards. Simply stunning.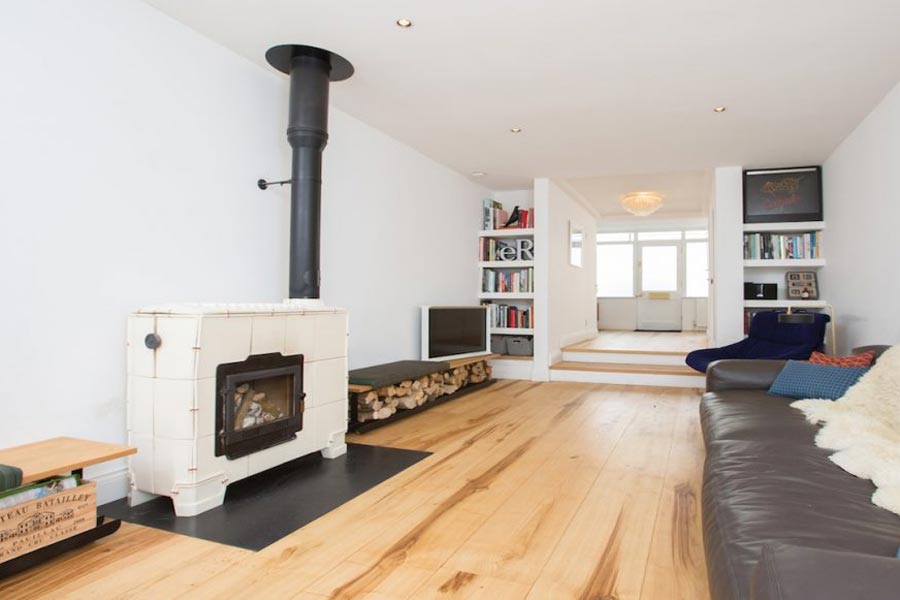 Engineered Sweet Chestnut
Very contemporary and elegant with an open grain. Sweet Chestnut is a little more delicate than oak, and perhaps more refined. Paler in colour, displaying dark mineral streaks which contrast with the lighter tones in the boards.
New Range
Sutton Timber is proud to introduce our new range. Although we already produce engineered flooring from European hardwoods at competitive prices, the emphasis now is also to focus on our beautiful native species. We seek to create fabulous, unique flooring full of cats paws, wild grain and colour and still be assured of absolute stability even when fitted over underfloor heating.
All Unique
Prime English Oak, clean, straight grained and defect free. The desirable grains of pippy, rustic or character oak. The delicate, translucent colour of English Cherry, an elegant choice. Stunning Scottish elm, surely the most attractive of all the native species. All unique, all individual, all sustainable.
How We Produce Our Flooring
To make engineered hardwood flooring we take a real wood solid board of 27mm and cut three sheets of 5.5mm veneer from it. This is what creates the top layer of every board. Each 5.5mm veneer is glued to best quality 12mm or 15mm exterior birch ply to produce a floorboard that looks identical to solid but has had any tension removed providing a stable and reliable floor.
Ash Trees
Sadly our Ash trees are dying from a disease called Chalara Fraxinea. This wonderful resource must be utilised and embraced rather than wasted or shipped half way round the world only to be sent back as cheap furniture.
The Final Product
The result is a clean, modern product which, if you have selected our rustic or character grade, has had all knots and cracks filled, sanded and sealed. We supply as unfinished boards or if you prefer, we pre-finished in a variety of colours and oils. The final product is very beautiful, quick and easy to lay with minimal disruption to your home.
Frequently Asked Questions
What is the difference between solid and engineered flooring?
Solid wood flooring is produced from boards cut from solid hardwood logs. It is constructed of layers of ply bonded together with a top veneer of solid wood. See our infographic for more information.
What finishes are available for engineered flooring?
There are a wide range of finishes available in a variety of shades – from the palest of white to almost black. When selecting the finish consider how to enhance the grain to bring out the beauty of the floor whilst also protecting it to keep it in good condition.
How do I maintain engineered wood flooring?
Keeping your flooring looking beautiful is easy if you follow a few guidelines. Read our blog for a comprehensive maintenance plan. Always use the recommended cleaning products suitable for wood flooring. OSMO wash and care is a good option.
Engineered flooring and under floor heating
Good quality engineered wood flooring is suitable for use with an underfloor heating system. Heating the floor changes the moisture content of wood our engineered floors are constructed to withstand these fluctuations in temperature. Read our blog for more information.
Highest grade English oak now ready for collection