Our Timber
We supply English and European oak, ash, elm,
cherry, sycamore and sweet chestnut.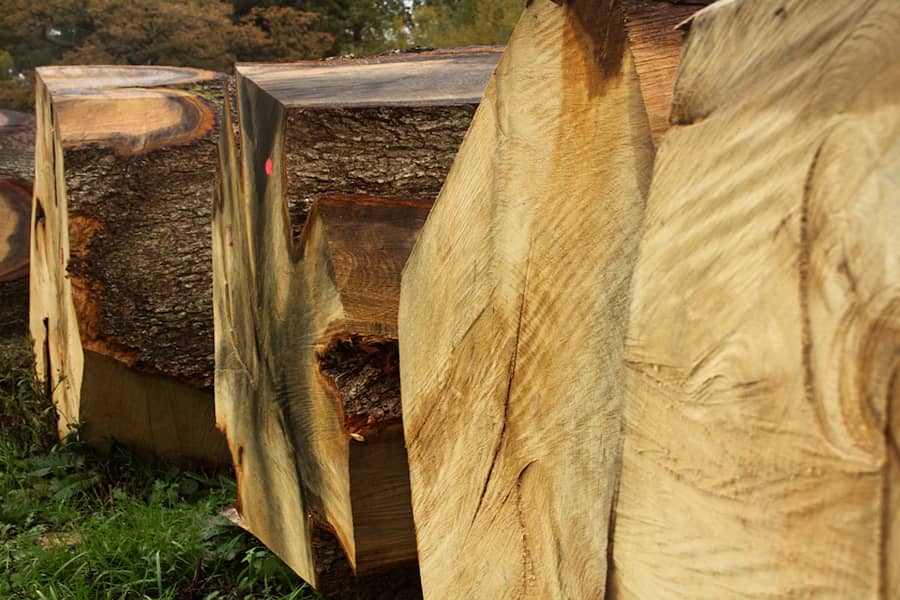 Wood sourcing
Round logs are individually sourced, measured and graded by Ben Sutton in the forests of Britain and Europe and then brought to Helmdon Sawmills for cutting. We grade according to three diameter classifications and four log qualities. On arrival at the mill, the different log grades are separated out and stacked together ready for sawing.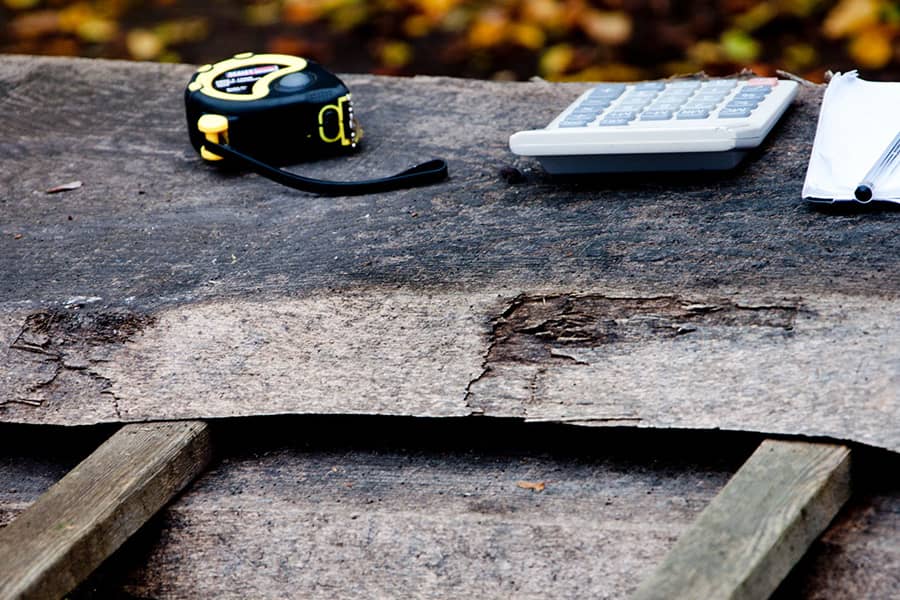 Selection process
We use different diameter classes for different productions. For example, our production for kitchen manufacturing is not a by-product from beam grade material, it is a high-quality log with a small diameter (40cm to 50cm) that allows us to produce a superb board 20cm to 40cm in width and 2.5m or 3m in length, ideally suited for the purpose.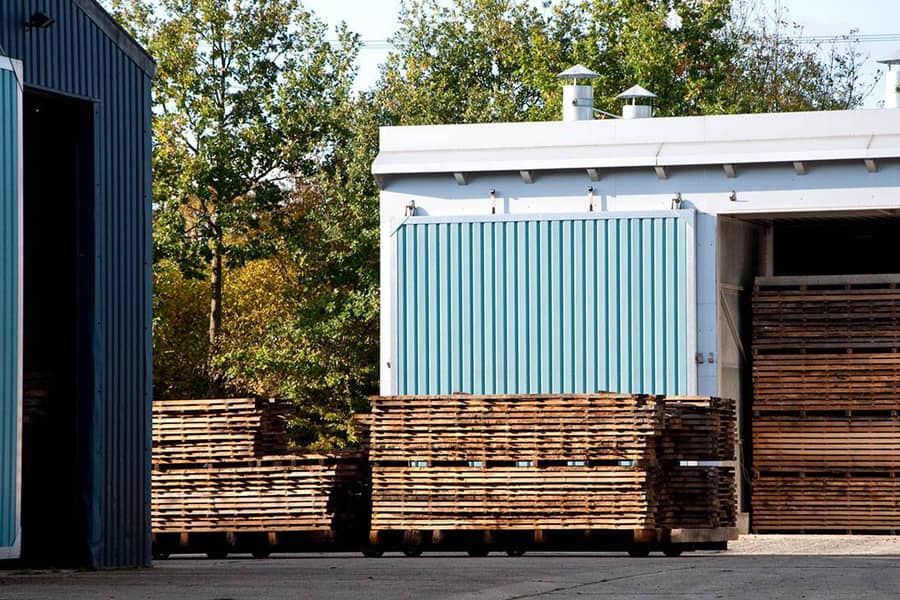 Drying process
Once sawn, the wood is placed "in stick" to allow the boards to air dry. The sticks lie across the boards, creating space between each board for the air to pass through. The packs of wood "in stick" are then stacked at the mill to air dry. For each 1" of thickness the board must air dry for approximately one year.
Final checks
Once the kilning process is completed Ben personally inspects the wood as it is de-sticked and taken from the kiln. The quality and grade are then re-checked and the packs bound and stored. It's a long procedure getting to this stage but it is important that we go through this process taking great care in evaluating the timber in order to achieve the highest quality of boards for our customers.
Our mission
Our mission is to supply a dependable and reliable service focusing on high quality and sustainable products.
Highest grade English Oak available for collection