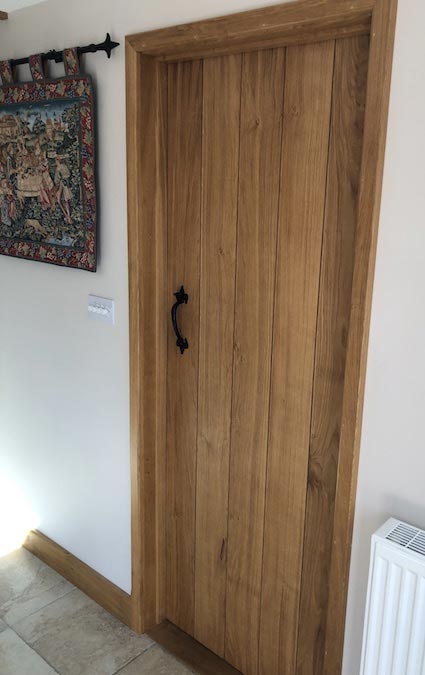 Solid Oak Internal Doors
Our solid wood interior doors are a popular choice. They are produced by our specialist machinists and cabinet makers in our on site joinery shop. We offer a bespoke service catering for each clients individual requirements. Our oak interior doors are made from the finest high quality timber to the exact specifications and design to suit the style of the property. Solid hardwood doors not only contrast well with modern materials in high spec new build houses but equally suit more traditional homes and barn conversions.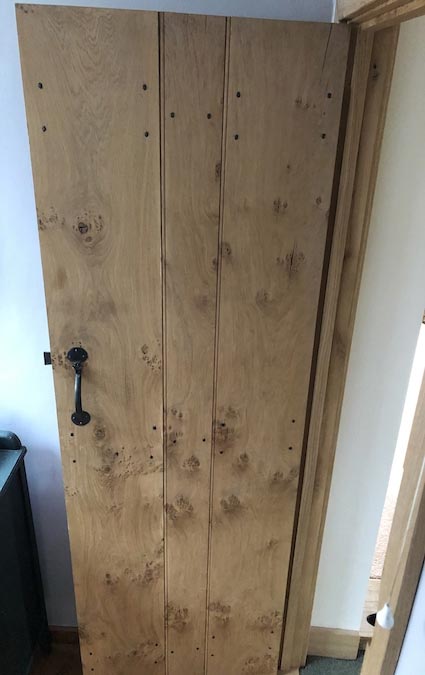 Ledge & Brace Oak Doors
The oak for the ledge and braced oak panel doors is selected by our team of experienced craftsmen. Choosing only the very best English or European oak in either character or prime grade to reflect the tastes of the client and to best suit their property. We particularly specialise in wide boards using only three or four planks for our solid oak interior doors. However, that said our service is bespoke so we can produce both modern or traditional styles to any design of your choosing.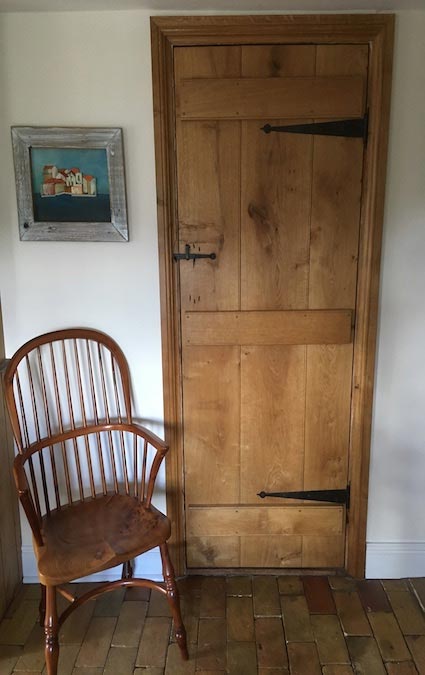 Horizontal or Diagonal Braces
Traditional cottage style designs form three horizontal braces with an option to add diagonal braces. Solid elm doors are an often a chosen alternative hardwood for interior doors. Like the character oak, elm it is a popular choice in barn conversions, cottages and farmhouses. The timber is spectacularly beautiful with a swirling grain, cats paws markings and flashes of green and purple. Suited to town houses and new build properties alike we recommend using prime grades of elm.
Highest grade English oak and elm for doors now ready for collection