Joinery Timber
Europes's finest logs for clean straight grained joinery.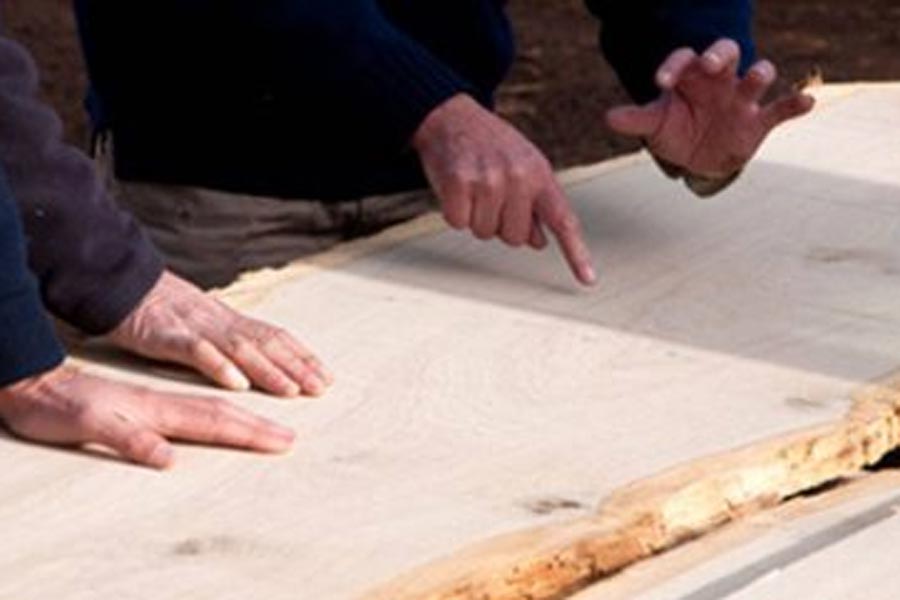 Joinery
Europes finest logs for clean straight grained joinery.
We source standing trees from the private forests of Northern Europe and specialise in long lengths of oak for our sawn joinery timber. We buy veneer and first quality logs that produce a superb quality board. This is then air dried for three years, ensuring that the structure of the board is not damaged by pre-kilning.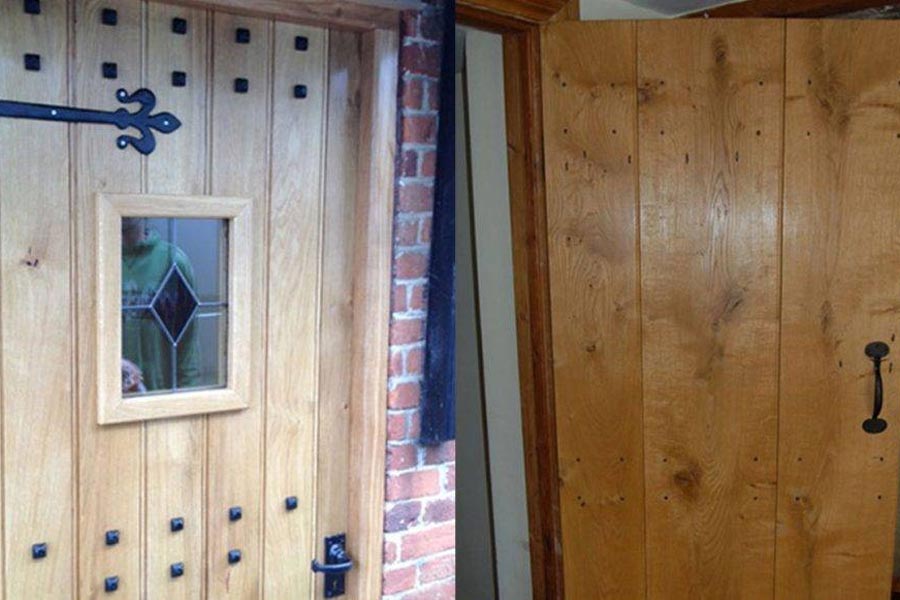 Oak Doors
Our oak doors are hand made to a clients individual specification. We cater for the idiosyncrasies required in older properties as well as contrasting with modern materials in high spec new build properties and barn conversions. English or European character oak suitable for joinery is selected by our team of experienced craftsmen. Specialising in wide boards we use three or four planks in each door, with three horizontal braces and optional diagonal braces.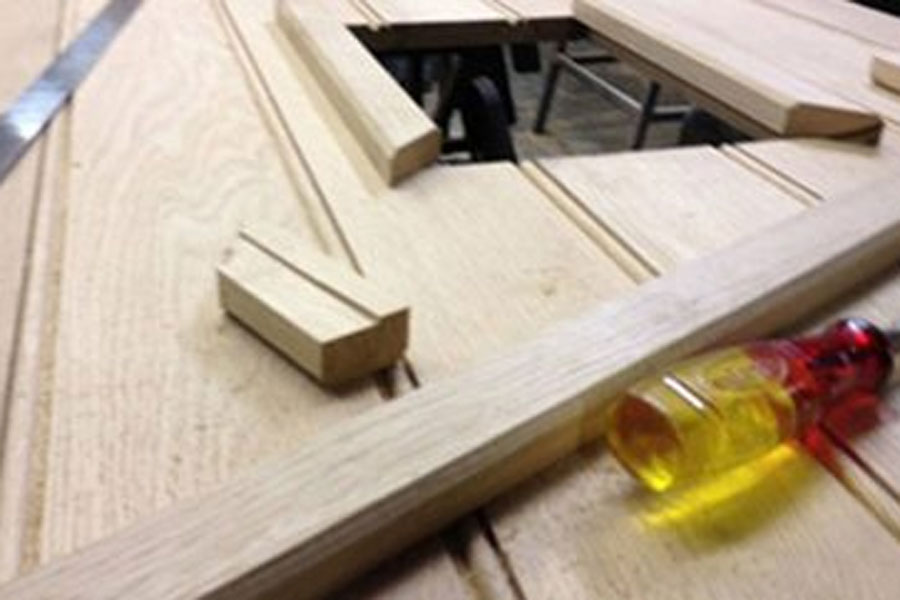 Elm Doors
Solid doors complement any home whether contemporary or period. An alternative hardwood for interior doors is elm. We offer differing grades of elm from first quality to character and a pippy grade incorporating lots of cats paw markings. We carefully select the grade to complement the style of the room. Being a heavily grained timber with plentiful character elm is a very popular choice for barn conversions, cottages and farmhouses.
Staircases
Revered by architects and engineers for its strength and architectural attraction, a hardwood timber staircase adds an additional design element to a space. Oak, ash, elm or cherry used traditionally or combined with modern materials for a contemporary look offers a range of design opportunities.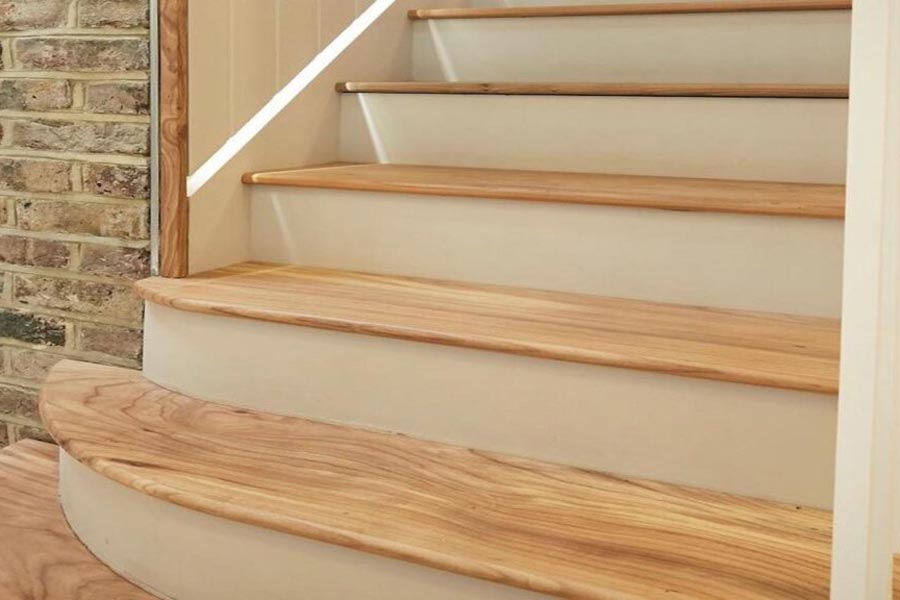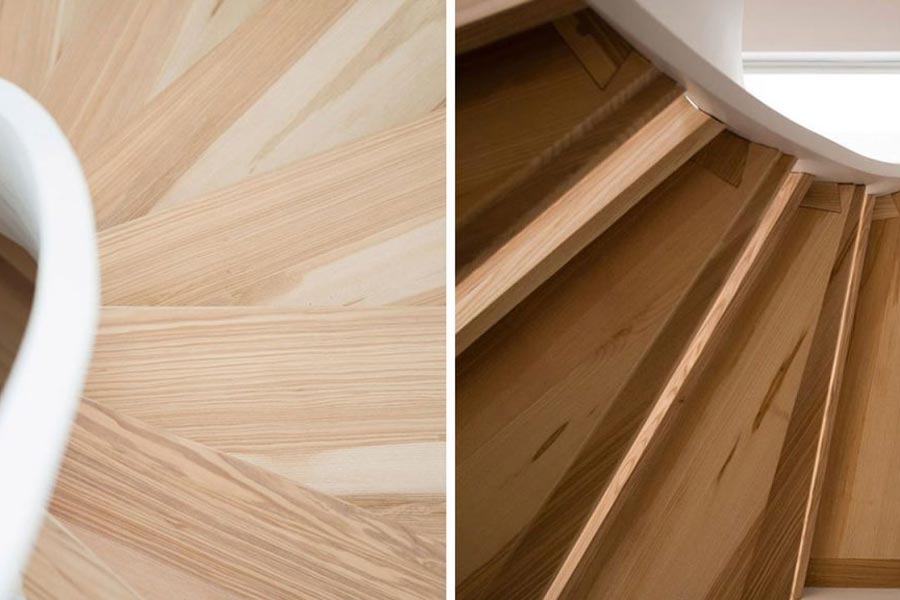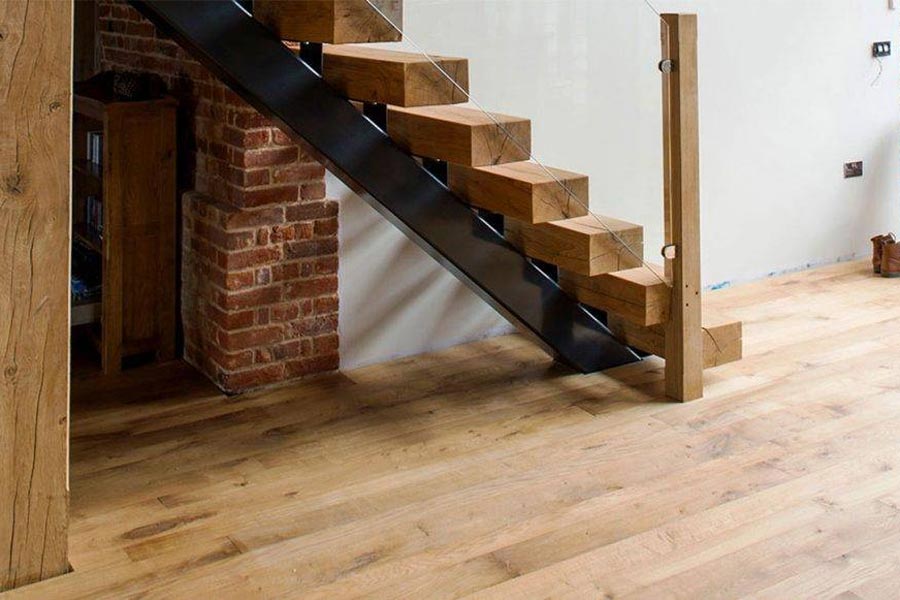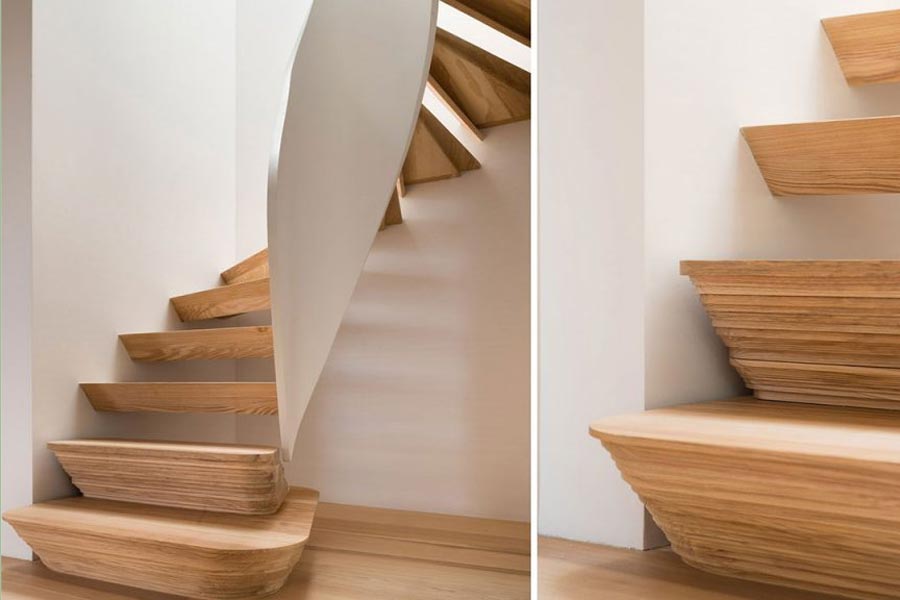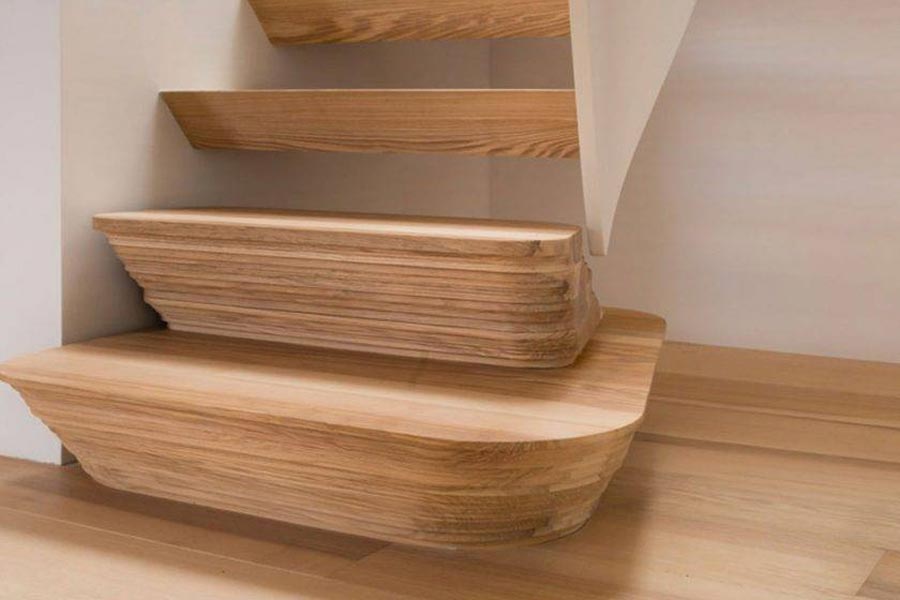 Highest grade English joinery oak ready for collection