Kitchen Worktops, Units & Upstands
Bring your kitchen alive choose a solid wood kitchen.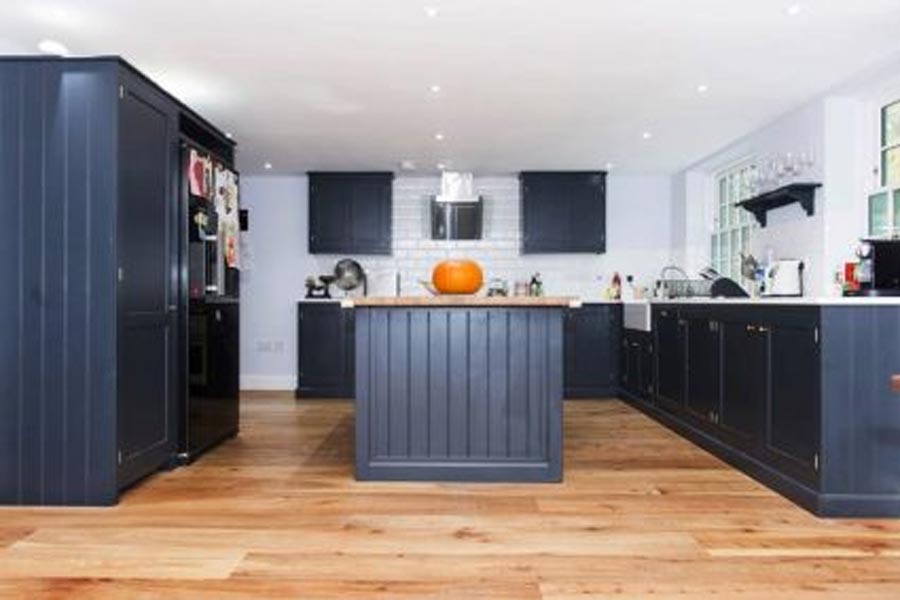 Kitchens
Today the kitchen is the heart of the home, a place to entertain, relax and bring a sense of well-being. We stock a range of English and European hardwoods suitable for creating bespoke kitchens and wood kitchen worktops. Striking in simplicity, choosing oak, ash or elm, provides the essential element to creating a beautifully crafted kitchen.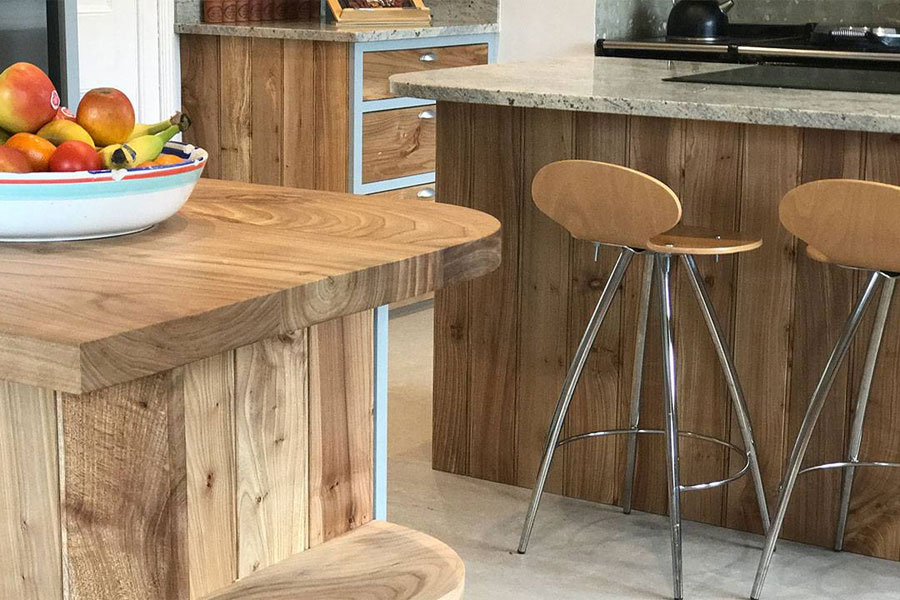 Elm Worktops
Solid hardwood kitchen worktops are not only aesthetically pleasing but also hardwearing. Elm, traditionally used as bar worktops is a popular choice. Depending on your preference in colour scheme, kitchen cabinetry crafted from oak, ash, elm, or for a lighter option sycamore bring the room to life.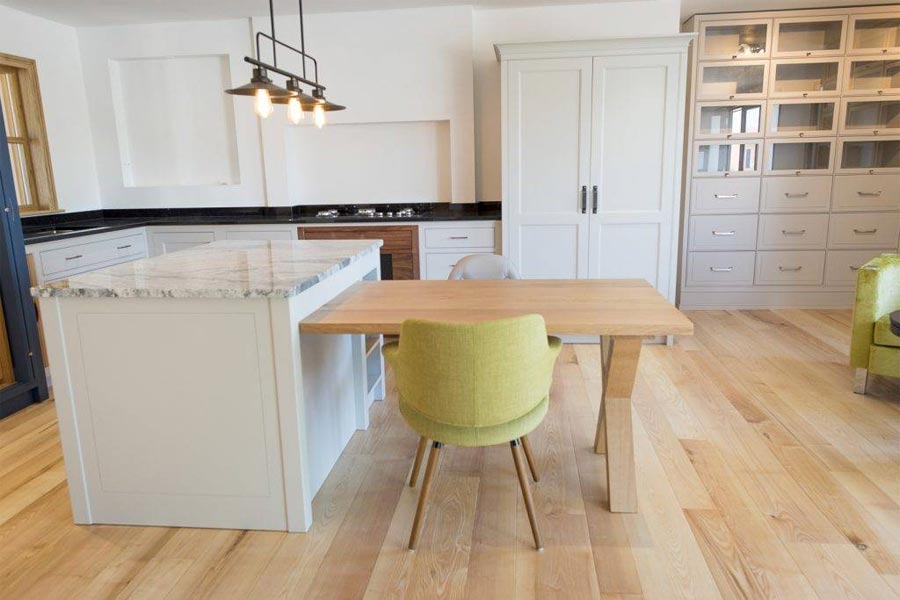 Kitchen Flooring
View our range of solid or engineered flooring for your kitchen. Seen here, an ash floor works extremely well. If looking for painted cabinetry, sycamore is a fabulous option as it takes paints and finishes exceptionally well. In addition it is much favoured with kitchen makers as an alternative to tulipwood for carcassing.
Highest grade English oak, elm, ash and sweet chestnut ready for collection