Wood Flooring
Solid or engineered, a real hardwood floor is a stunning and lasting addition to any home or commercial space.
Our Real Wood Flooring
At Sutton Timber we offer both solid and engineered wood flooring. Responsibly sourced from forests across the UK and Europe, you can rest assured that our timber is an environmentally friendly option helping to reduce your carbon footprint.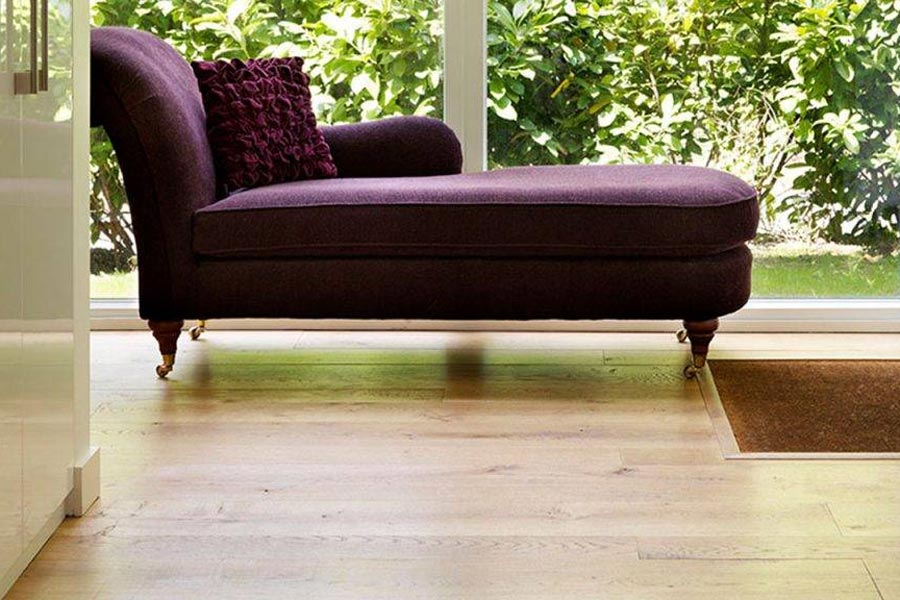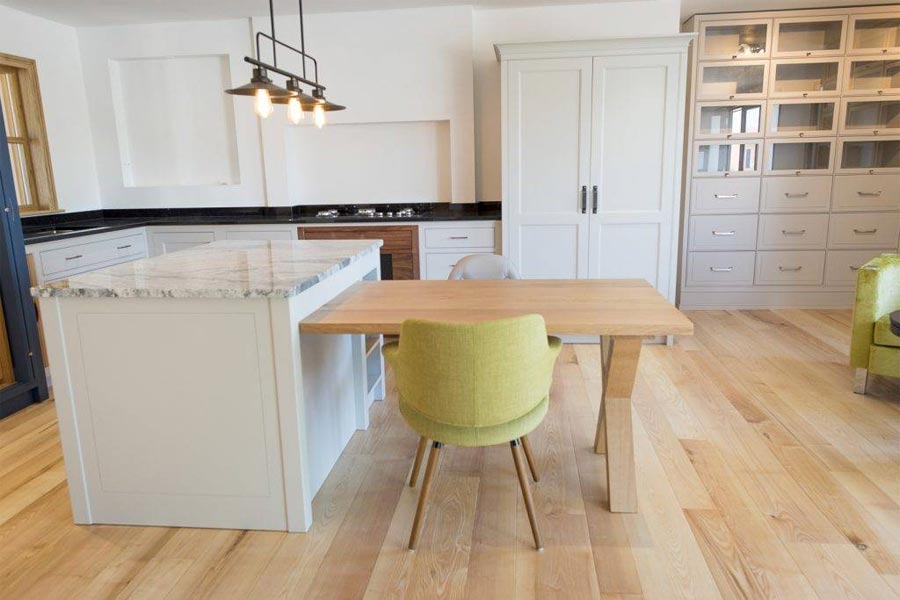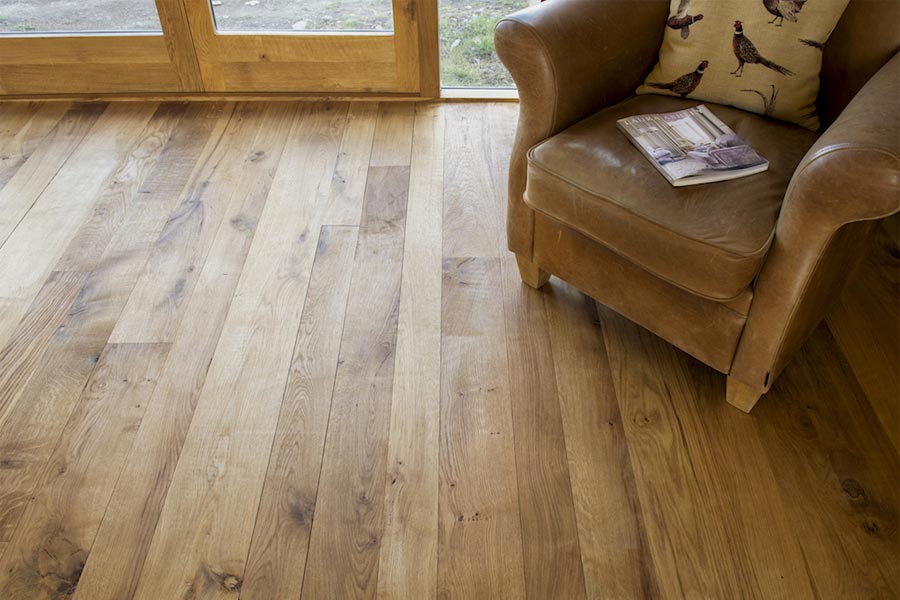 Solid Wood Flooring
Real solid wood flooring is hard to beat, crammed with character and interesting grain it creates a stunning addition to any property. For a period home or an older property, solid flooring is the obvious choice. It not only retains the character blending with the original features of the building, but also adds value to your property. Our unfinished solid wood flooring is available in a variety of species including oak flooring, ash flooring, elm flooring, sweet chestnut, cherry and sycamore. We specialise in wide boards, but also supply solid wood flooring in a variety of longer lengths and widths according to our clients requirements. Our solid wood range comes in a thickness of 20-22mm.
View our range of Solid Wood Flooring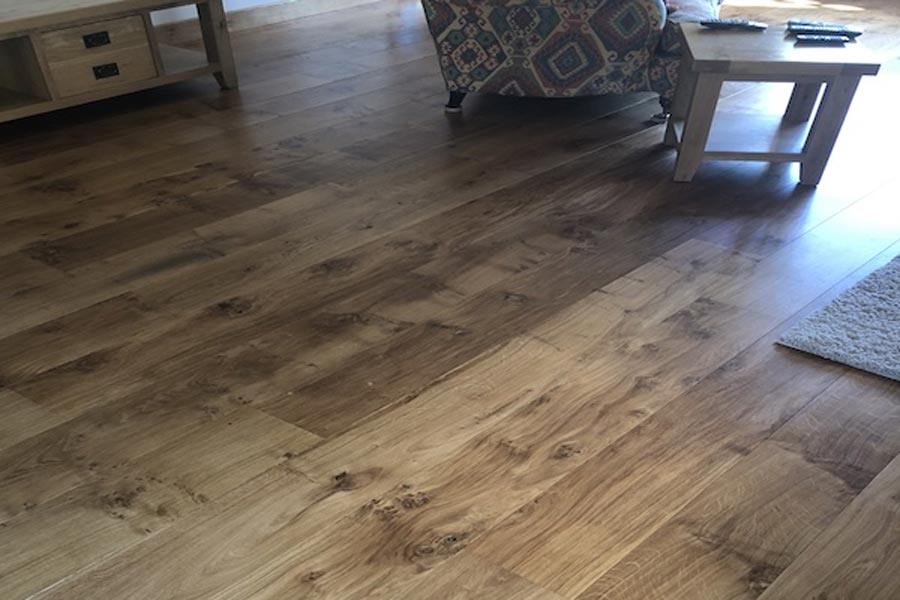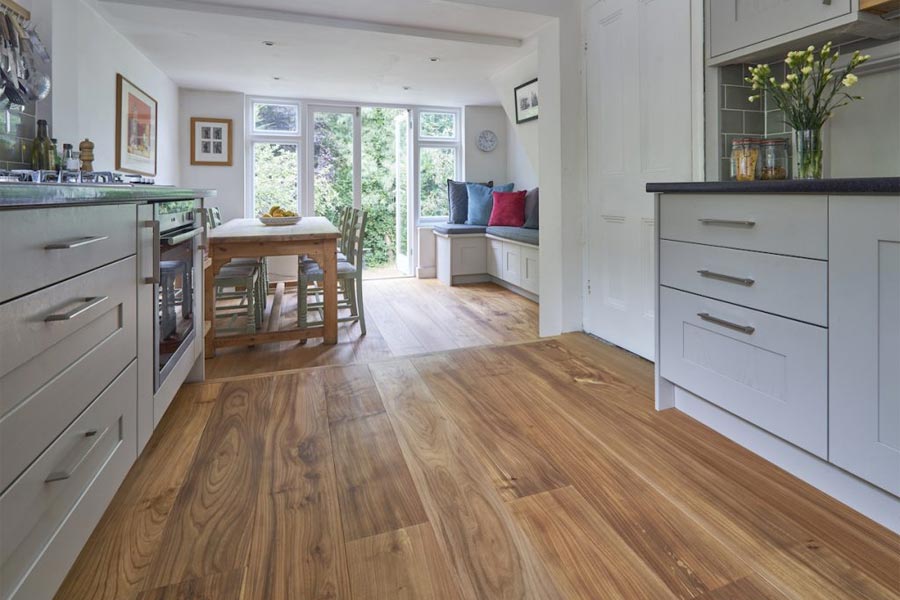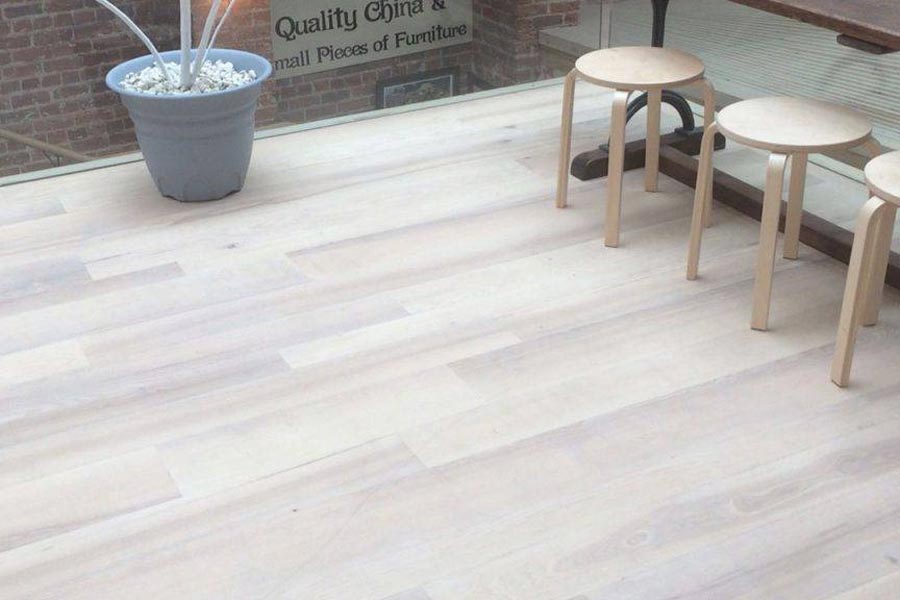 Engineered Wood Flooring
A desirable and sometimes more affordable alternative to solid flooring, our engineered wood flooring is particularly popular when used over underfloor heating. Engineered boards consist of a top layer of your chosen solid wood called a veneer. This is bonded to a high quality exterior waterproof birchwood ply which provides superb stability. Great for living rooms, kitchens, hallways in fact any room.
Engineered floors are ideal for areas with a higher moisture content like kitchens and bathrooms, but are equally beautiful in any room in the home or commercial environment. One advantage of an engineered floor is that it is quicker to lay. Boards can be either glued directly onto a concrete screed, secret nailed onto a subfloor or joists or laid as a floating floor where underfloor heating is required. Our engineered flooring is available in a range of finishes including high gloss, matt lacquers, natural oil, satin supplied pre finished or unfinished.
View our range of Engineered Wood Flooring
Fitting of Floors
We are happy to offer advice on the fitting of your solid or engineered floor. We have teams of highly skilled, reliable fitters available to carry out the laying of your real wood floor. If choosing your own fitter, we strongly recommend you use an experienced company for installation. Can't decide best fitting method view our blog section to read about the different ways of fitting wood flooring.
Frequently Asked Questions
What is the difference between solid and engineered wood flooring?
Solid wood flooring is produced from boards cut from solid hardwood logs. Engineered flooring is constructed of layers of ply bonded together with a top veneer of solid wood. See our infographic for more information.
What is the difference between laminate and real wood flooring?
Laminate is made from composite wood pressed together at high temperatures. An image of hardwood is then placed over the composite wood, covering it to form the laminate. Laminate cannot be resurfaced and therefore has a short useable life span. Both solid and good quality engineered wood floors can be re-finished, re-sanded, and re-coated.
What are the benefits of wood flooring?
A natural resource wood is both renewable and recyclable. Bacteria, dust and dirt do not become embedded in wood flooring unlike other flooring options. Less dust in the atmosphere creates a healthier environment which is especially important for allergy sufferers.
What is a mixed width floor?
Mixed width flooring combines boards of varying widths taken from the whole of the trunk. Producing very little waste it is more cost effective and environmentally friendly.
Square or bevelled edge?
Read our guide explaining the differences between square and bevelled edged flooring.
Which are best wide or narrow boards?
There really are no hard and fast rules. Wide boards in a narrow space make the space appear larger. Narrow boards on their own can make a space look too busy. A combination of both wide and narrow is very popular.
In which direction do I lay my wood flooring boards?
An interesting question explained in detail in our informative guide.
Is wood flooring ok for pets?
Wood flooring is perfectly suitable for pets as it is hardwearing and durable and very easy to clean. Our comprehensive guide explains more.
How do I measure for wood flooring?
Read our guide offering a simple calculation. However we always recommend asking a professional to do this if you are unsure.
How much wastage do I allow for?
We recommend adding 7-10% to the room's sq. m. in total.
How do I prepare the room prior to installing a wood floor?
All plumbing, electrical work and decorating much be carried out prior to installation. All wet trades must be completed such a plastering and must be totally dry. The subfloor is required to be fully prepared and also dry.
How do I maintain my solid wood floor?
All wood floors should be kept dust free and cleaned using a soft dry or slightly damp cloth, mop, brush or vacuum with a soft brush applicator.
Contact us to request a flooring sample