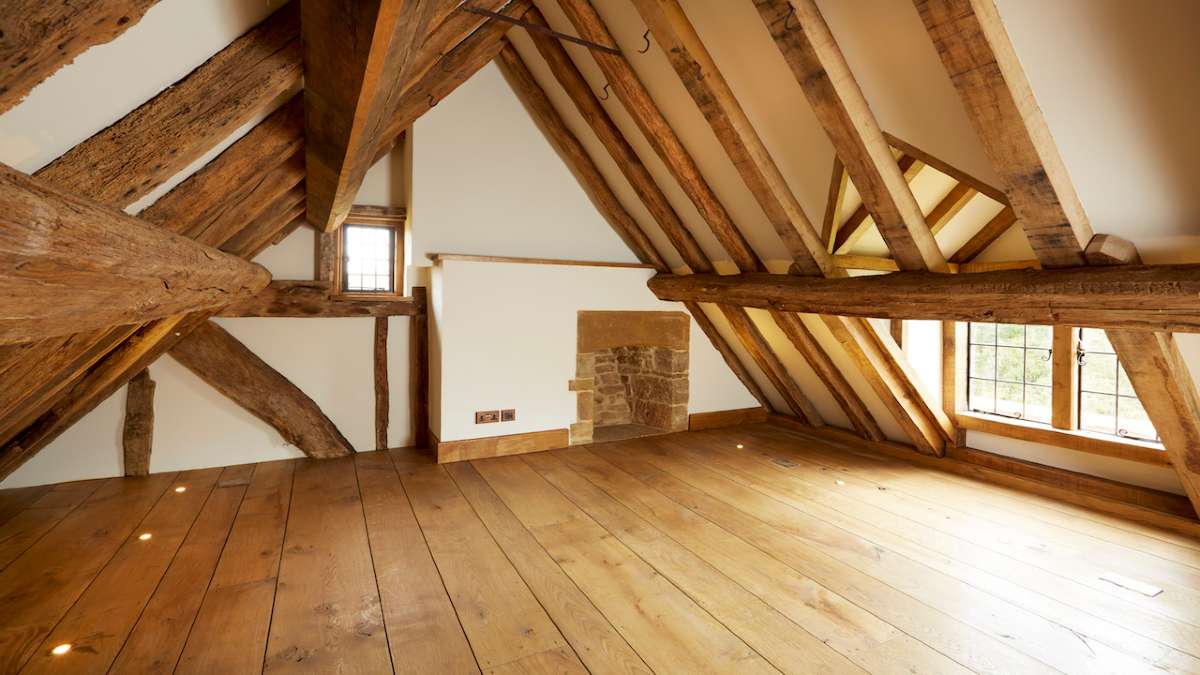 Narrow or wide wood flooring boards – which design to choose. There's no doubt wood flooring with it's beautiful unique natural grain patterns and varying tones is a statement feature. It is a fabulous addition to any home. Boards come in a range of widths and it is important to consider what style of floor compliments the proportions of the room. Although the dimensions of a room cannot be changed, by selecting wide or narrow boards or indeed both you can create the illusion a larger or a less narrow space.
SMALL ROOMS
Narrow boards in a small space require more boards and as such result in more joins in the floor. This makes a room appear busier and smaller. To create an illusion of space choose wide boards. For optimal effect, also consider the orientation of the boards. Laying boards parallel to the longest wall elongates a space as the eye is drawn along the joints in the floor. Clever planning of a floor using wide oak floorboards really opens up an area. Applying a light or natural finish also makes a room appear larger.
LARGE ROOMS
You may think a large room requires larger boards to fill the space, however, this is not necessarily true. Narrow boards, traditionally found in period properties and stately homes, give an illusion of space. Wide boards look stunning too, making a huge interior appear more in proportion. There really are no hard and fast rules and a combination of both wide and narrow widths works equally well.
WIDE AND NARROW ROOMS
These areas can be challenging. Wide boards make a small room appear larger, a narrow room appear wider and a long room appear shorter.
To make a narrow room appear wider use wide boards laid perpendicular to the long side of your room. This works best in a smaller area such as a lobby or small hallways. In a similar way wide boards laid perpendicular to the long side of narrow rooms will make the room look wider, wide boards laid perpendicular to the long side of long rooms will make them look shorter. Narrow boards in an alcove give the space a cozy and intimate feel.
Of course you don't need to stick to one plank size throughout the entire space. Some homes have open-plan areas as well as smaller spaces such as bedrooms – and sticking to one flooring width does not look right throughout the entire home. Here you may want to think about using a standard width boards for the bedrooms as opposed to a wide plank for the larger areas.
We offer a variety of widths from narrow to exceptionally wide. Dependant on the species our narrow boards start from a width of 80mm-120mm. A mid width board from 120mm -160mm and wider boards 190mm to 300mm wide. When sourcing our timber we specifically seek out long wide logs from which we achieve boards upwards of 220mm. All our timber is responsibly soured from sustainable woodlands throughout the UK. Please do not hesitate to contact us for more information and prices.