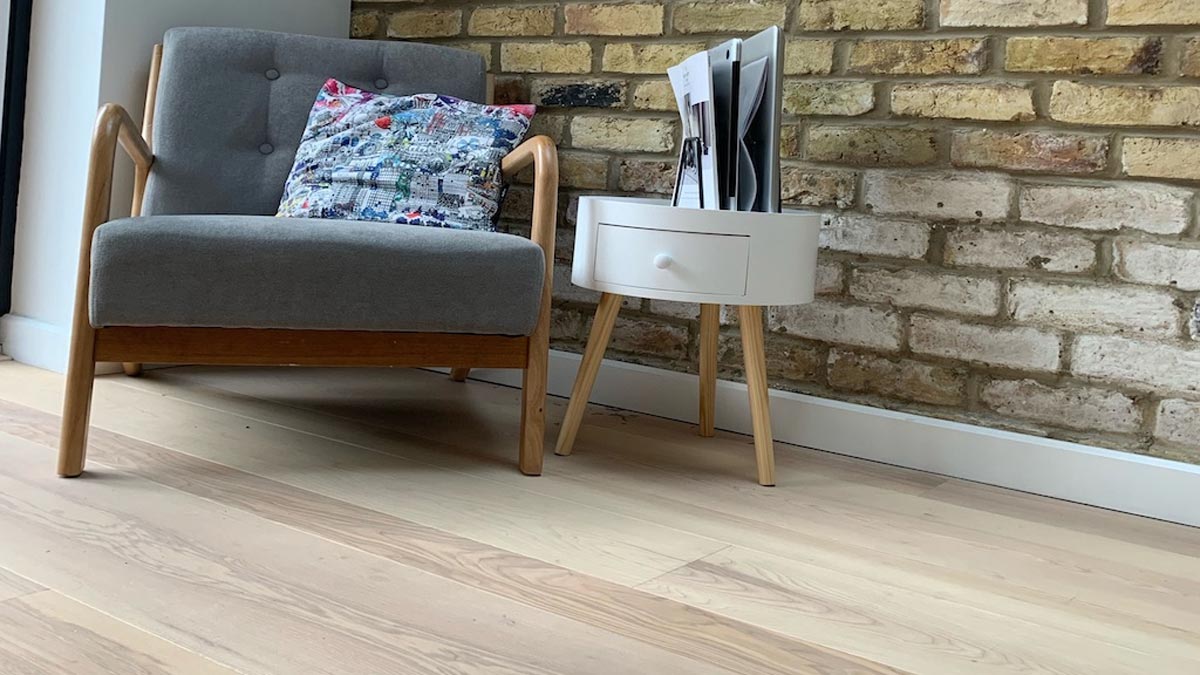 Wood has a natural and organic beauty. Currently there is a huge demand for solid or engineered wood flooring with a natural finish.   In previous years overtime finishes tended to change the colour of the wood.  Today however, with the introduction of new improved flooring finishes you can enjoy the benefits of applying a protection to the floor whilst allowing it to retain a natural look.
Only certain suitable wood finishes meet the needs to allow the wood to retain its natural beauty and durability. We recommend Osmo Polyx®-Oil Raw or Invisible Skylt. The Osmo product uses a small amount of white pigment in the oil which neutralises the permanent 'wet-look' which develops after the application of a clear finish. It not only protects the floor but also enhances the fine structure and grain of the boards.
BENEFITS
Suitable for all interior use
Wood grain remains visible with transparent tones.
Very durable and hardwearing
Water and dirt resistant
Resistant to common liquid spillages such as water, juice, tea and wine
Saliva-resistant and sweat proof, suitable for children's toys
Microporous, breathable finish which does not crack, peel or flake
No sanding necessary for spot repairs or future applications
Sutton Timber all our solid and engineered wood flooring is bespoke. It is supplied either finished or unfinished.  Generally our engineered flooring is comes with one coat of invisible oil on top.  The invisible oil gives some protection of the boards whilst in transit and also when laid.  If however, accidental marks appear whilst laying, an area is easily sanded and the invisible oil re-applied.
Invisible oil also allows for a final finishing oil of your choosing. Apply this once the whole floor is down.  It offers all the protection and nourishment that it needs.  What you end up with is solid or engineered wood flooring with a natural finish without even noticing it.