Structural Oak
Sutton Timber's wood has been used in many large building projects over the last 25 years…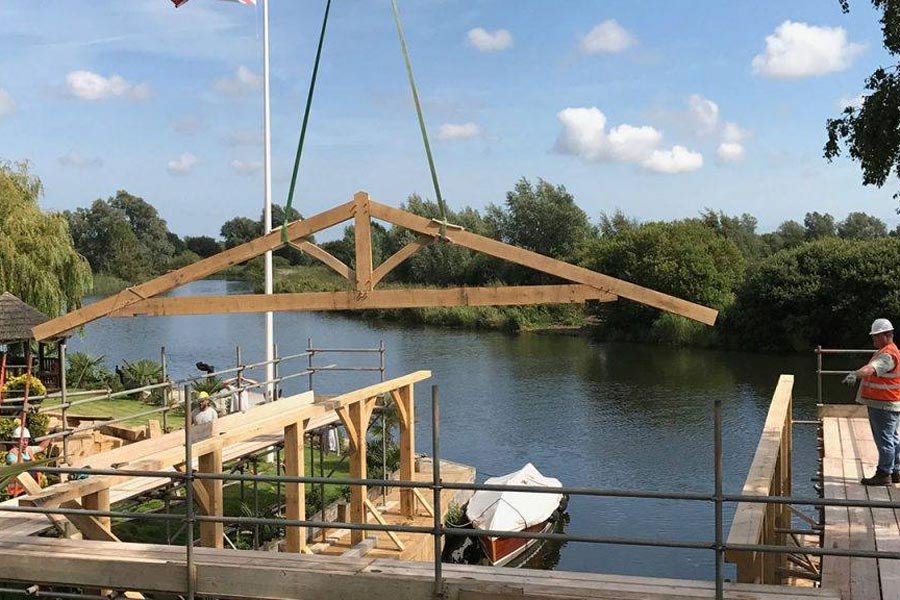 Structural Oak
Fresh sawn structural oak or green oak has been part of our building industry for centuries. Renowned for it's great strength and durability it's the natural choice for timber framed buildings. Green oak, when cut has a high moisture content and it is therefore easier to cut into custom shapes than air dried oak. Once constructed, an oak timber frame dries naturally. With oak dowels holding the joints, the beams and posts shrink and tighten resulting in a structurally sound frame. We cut our fresh sawn green oak beams to suit specific requirements at our on site joinery shop. We also supply oak sleepers for garden projects.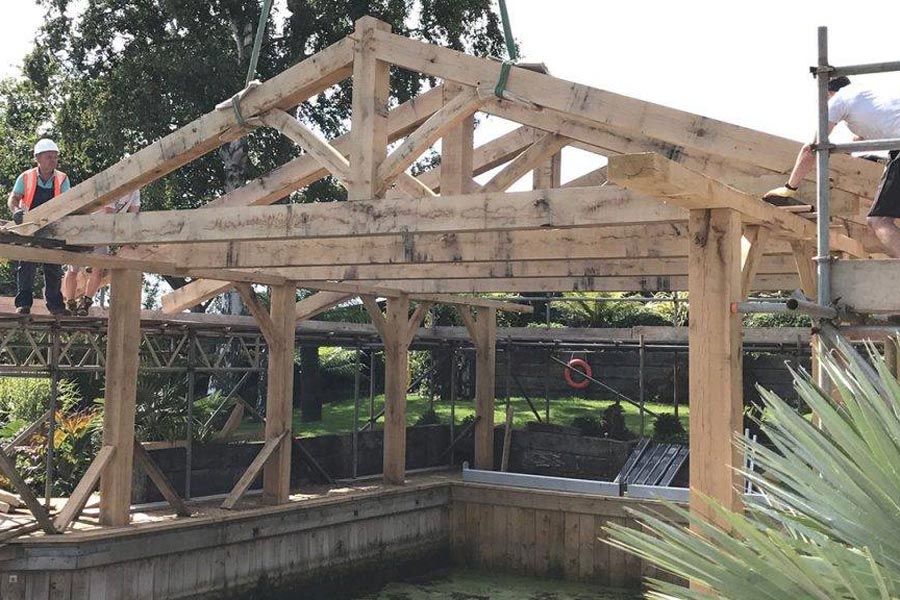 Air Dried Oak Beams
We supply 3-5 year structural grade air dried oak beams to contractors, joinery companies and private clients throughout the UK. The drying process simply involves beams being seasoned outdoors. Drying timber naturally, reduces tension in the wood. This results in less movement, less shrinkage and greater stability. During this time it matures to a naturally aged silvery grey producing characterful cracks and hairline splits. This very environmentally friendly produced timber is perfect for restoration and renovation of oak framed buildings. We stock air dried oak beams in a range of lengths and thicknesses and deliver countrywide.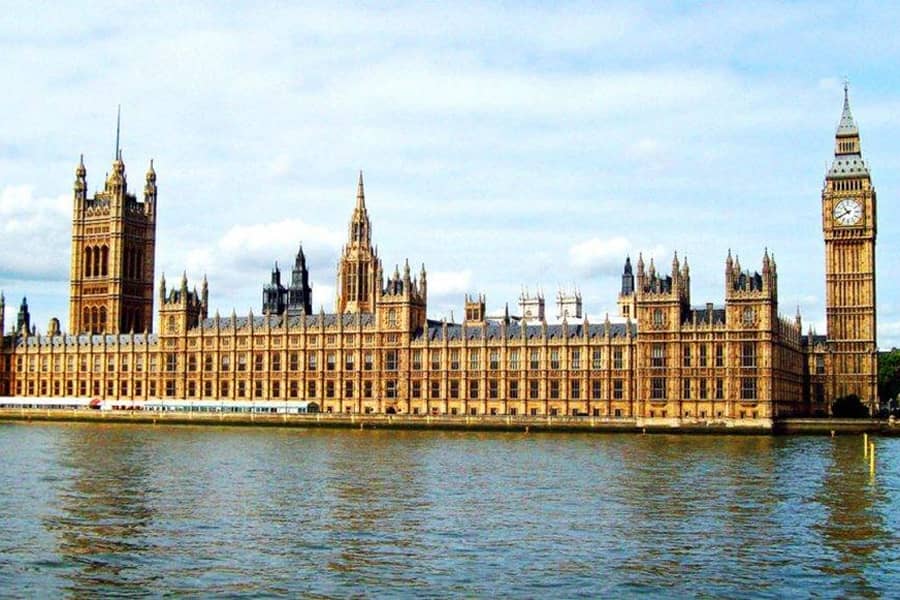 Joinery Oak
Our thick section joinery oak is over six years old and is of absolutely superb quality. Much of it is used in major architectural projects within Great Britain. Over the years we have supplied timber for many large scale building projects including York Minster, the Globe Theatre, Windsor Castle, the Houses of Parliament and the Royal Festival Hall and more recently Rochester Cathedral. It is both interesting and enjoyable for us to be involved in the restoration of these fabulous historical buildings.
Oak Framing
Dependable, authentic, sustainable and strong, oak framing adds beauty and character to any home or building.
Oak framed construction is a traditional craft that still remains popular today. From porches, conservatories and cart lodges to complete buildings.
Revered by architects and engineers not only for it's strength and architectural beauty but for the variety of bespoke design options available. Combined with modern materials for a contemporary look or used in the more traditional way or even for purely decorative purposes there is huge potential.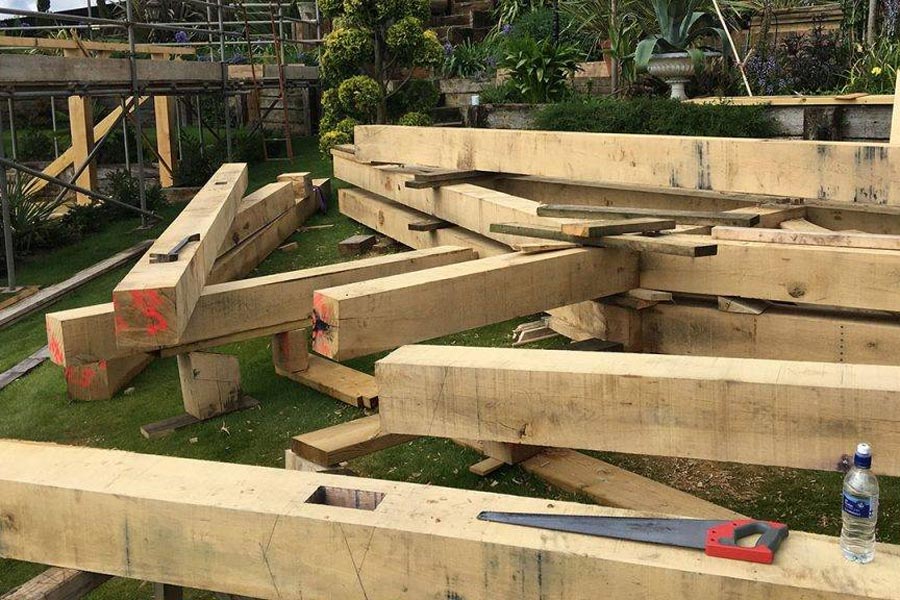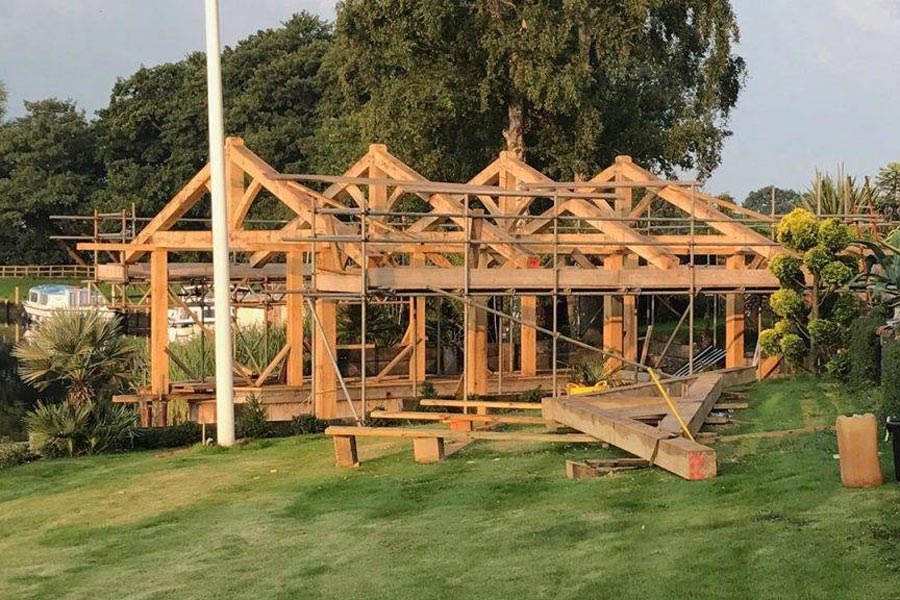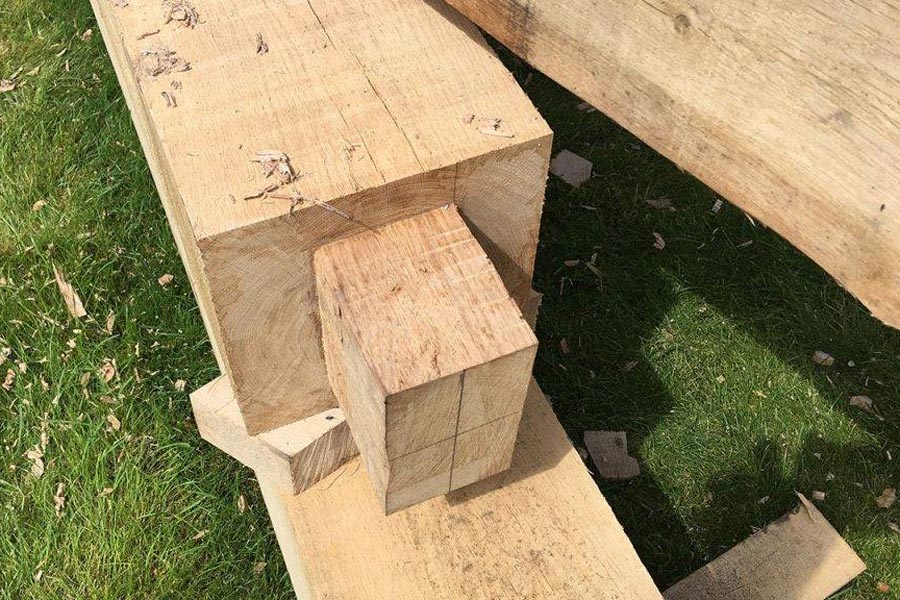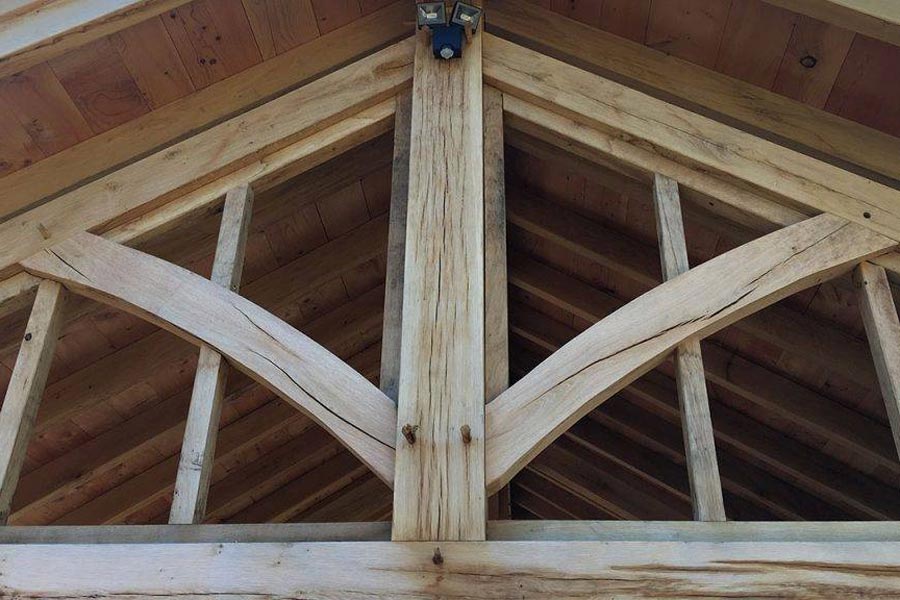 Highest grade English oak now ready for collection