Exterior and Interior Timber Cladding
An attractive, environmentally friendly addition to any structure from a fabulous barn conversion to the humble shed.
Cladding
Timber cladding is extremely popular with architects and designers. It ticks all the boxes; being renewable, recyclable and a biodegradable product. Natural, durable and stable, there are several suitable species. We stock a wide range of hardwood timber cladding including oak, elm and sweet chestnut but also softwoods such as larch, Douglas fir and cedar. Sometimes referred to as weatherboarding or shiplap cladding it is attractive and environmentally friendly. Excellent for thermal insulation – in summer keeping the building cool and in winter preventing heat from escaping.
Waney Edged
Waney edged timber cladding simply means one side of the board retains its natural edge and this gives a rustic look to the building. This type of exterior wood cladding is a more traditional style usually used in cladding projects such as outbuildings or cart lodges.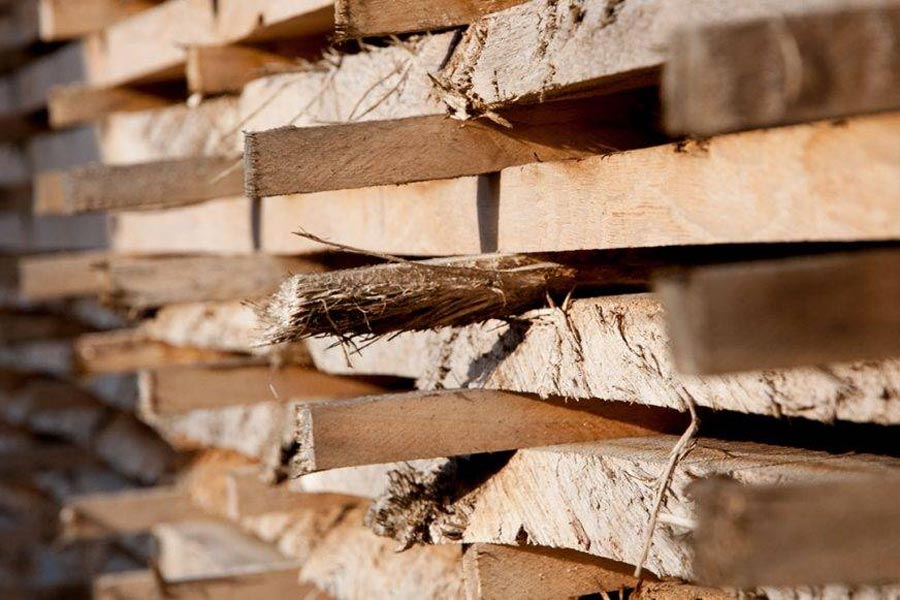 Feather Edge
Feather edge wood cladding provides a more formal look. Sawn boards are supplied with one straight edge. When cut, boards are sawn on the diagonal to produce a tapered profile to the board this is then overlapped when fitted.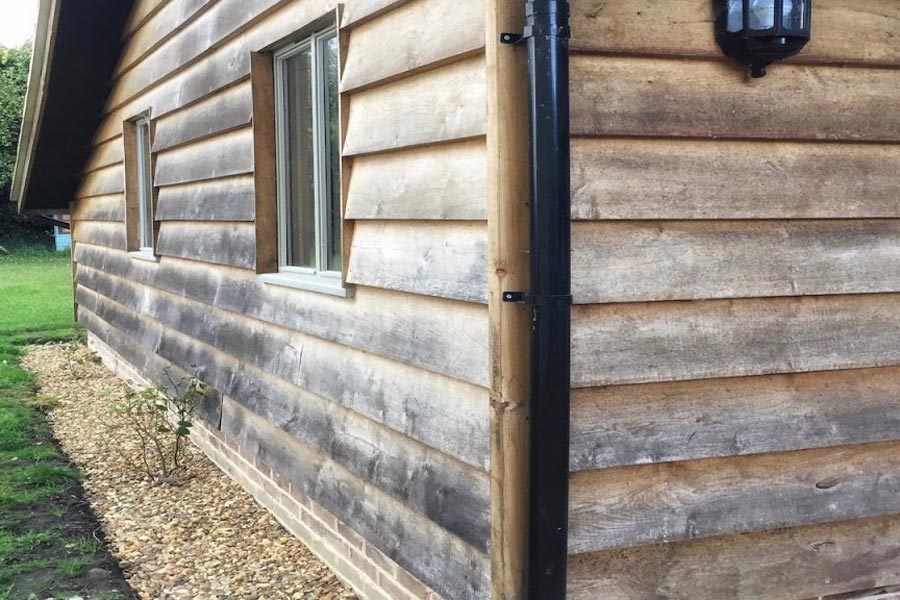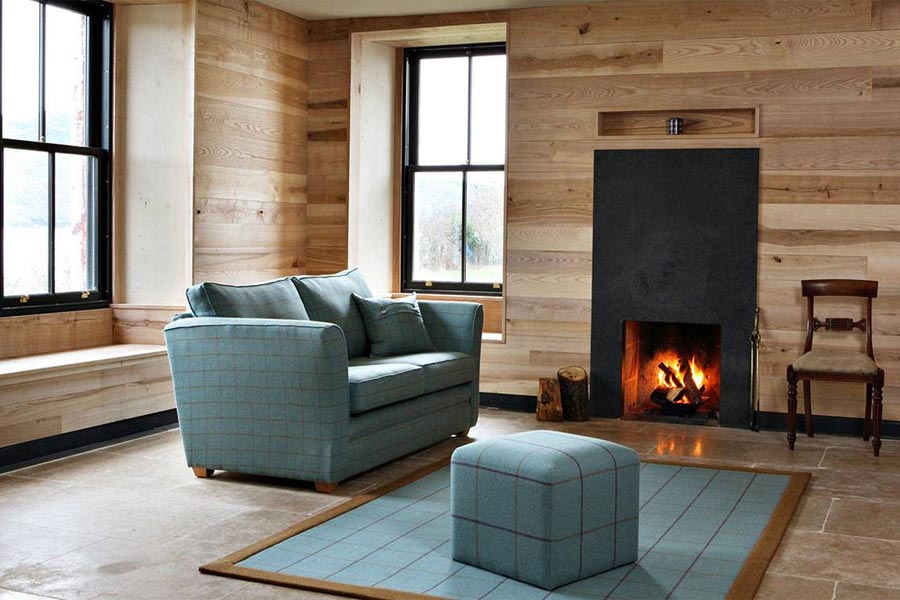 There is a growing demand, for interior wood cladding sometimes called wood panelling. With many types of wood available, used in interesting and contemporary ways. From cladding an entire room, to a feature interior wall or even as wall art. Interior timber cladding is a growing trend.
Oak Cladding
Oak is by far the most traditional cladding. We offer fresh sawn or air dried oak cladding boards either feather or waney edged. Feather edged is cut ex 38mm to 28.8mm and our most popular waney edged supplied is 15mm. This sits more snugly on a building as exterior timber cladding. Usual widths are 150mm or 200mm, but all specifications can be tailored to the clients preference.
Larch and Douglas Fir
These timber species are not only chosen for their durability and weather resistance but also because they are very hard wearing providing a natural protection against the elements. Sustainably sourced from UK woodlands they are both a high quality cladding for timber and an economical alternative to oak.
Douglas Fir
A homegrown softwood with a reddish brown heartwood and contrasting lighter sapwood. Its distinctive growth rings give the timber a great deal of character. Again an extremely tough timber it grows long and straight producing boards of good length. It looks particularly good when left rough sawn with a waney edge.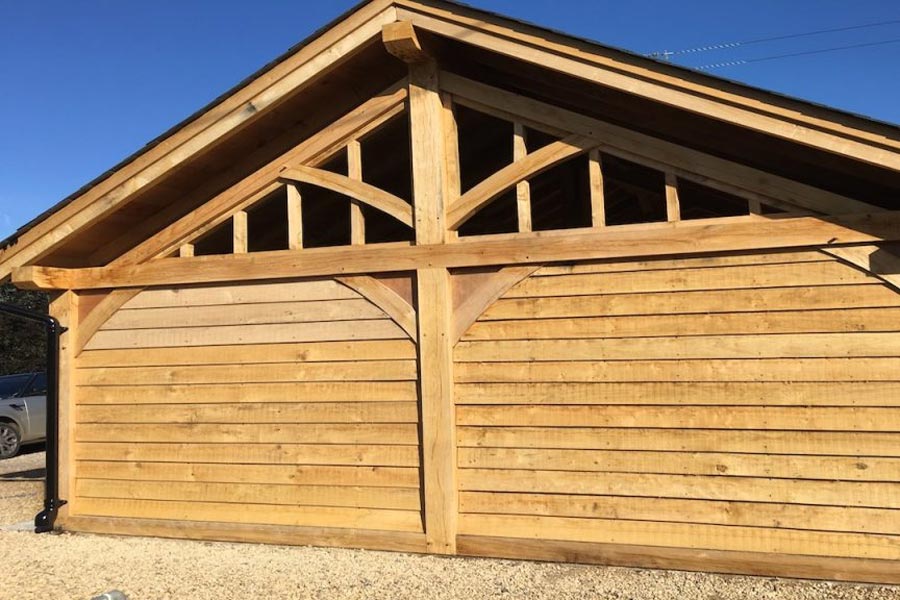 External oak cladding when left untreated turns a beautiful silvery grey. This very gradual process occurs over a period of around eighteen months as the timber ages naturally with the seasons.
Larch
A very slow growing dense timber and therefore has an exceptionally high durability for a softwood. Colour can vary from pale cream to dark brown. Larch weathers over time to a silvery grey and can be expected to last around 40 years. English or Siberian Larch is available
Cedar
Cedar is a softwood, but again slow growing making it very strong. Its long life span produces long lengths of straight grained timber. British cedar is very smooth in texture with a very aromatic scent, most apparent when freshly cut. It is surprisingly lightweight, easy to work with and extremely stable with good resistance to decay. Left untreated, cedar exterior timber cladding gradually weathers to a beautiful silver grey.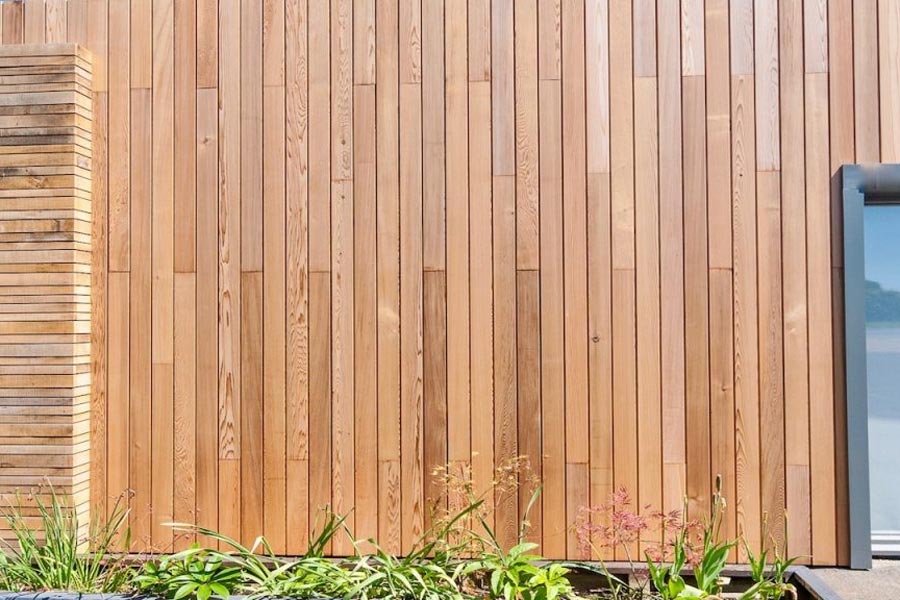 For more information about our timber cladding