Engineered Elm Flooring
Fabulous wild grain moving around cats paws with deep rich colours.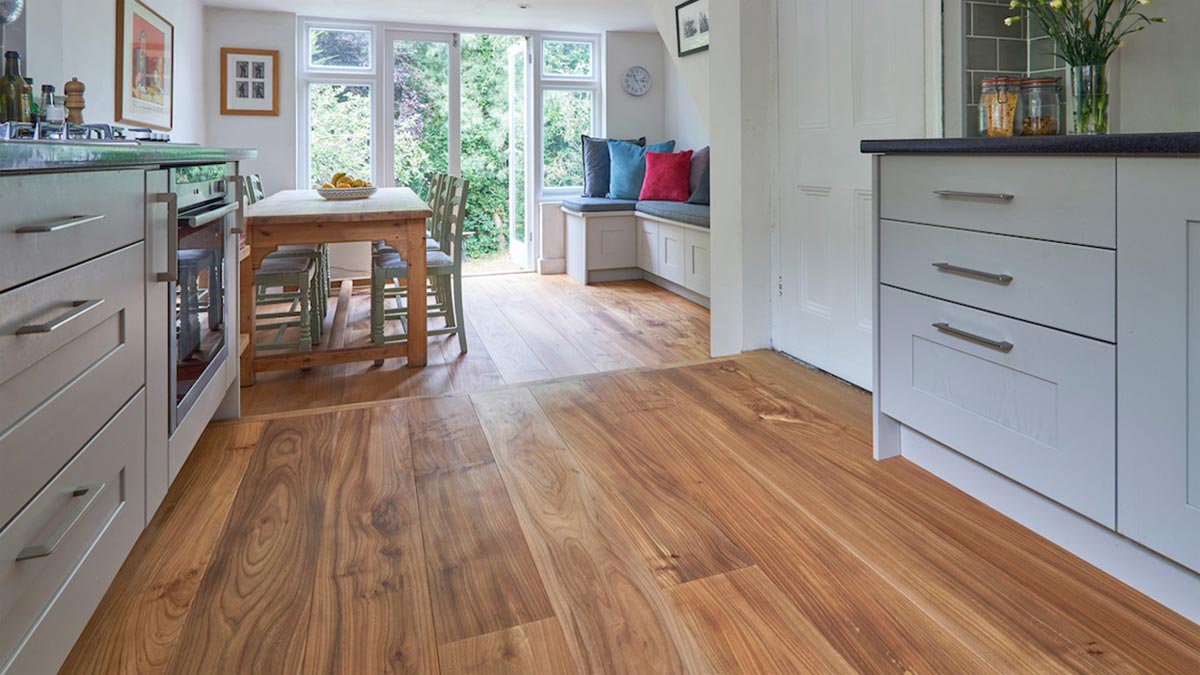 Elm Engineered Wood Flooring
Elm is stunningly attractive with contrasting tones, a creamy white sap wood against a darker heartwood. Engineered elm flooring exudes character and in our opinion is the most striking of all our native timber. Overseeing the milling process, Ben Sutton sees each board as it comes off the saw grading the most visually beautiful boards for our flooring.
"We recently purchased elm from Sutton Timber for our kitchen. On visiting Sutton Timber Ben showed us the range of elm available. He was extremely helpful and knowledgeable giving sound advice. The sawmill is pretty impressive, with timber neatly stacked and working kilns, it was incredibly well organised. The finished kitchen, solid wood drawers, side panels and architrave look perfect. Plus the engineered elm flooring in the adjoining breakfast room looks fabulous."
Mr & Mrs Anthony – Suffolk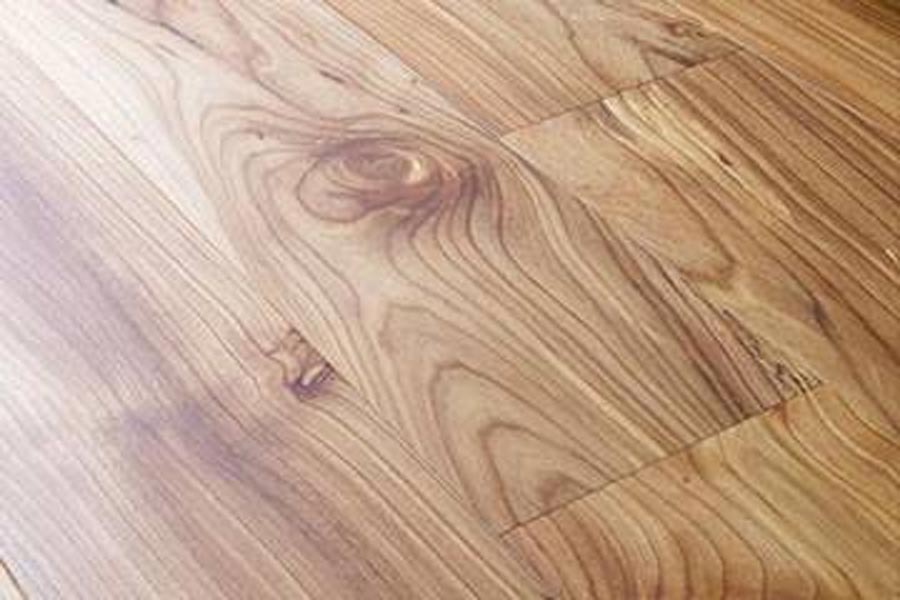 Wider Boards
Our English Elm boards are very characterful with fabulous burrs and swirling grain. Featuring a wide variation in both colour and grain direction English Elm provides an exclusive, wonderfully interesting floor. The wider boards allows the grain to shine and creates the illusion of width within a space. We stock both English and European Elm engineered flooring.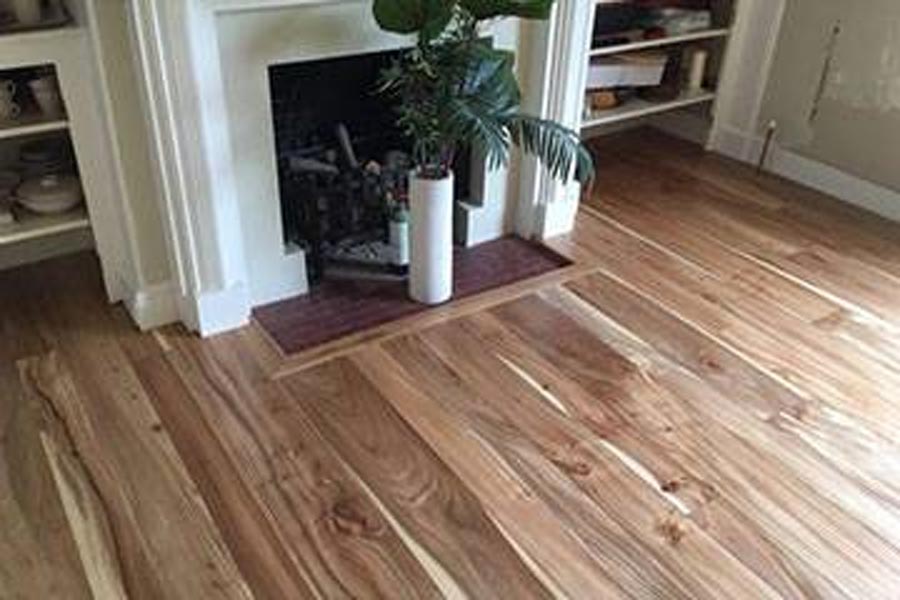 Sustainably Sourced
English Elm engineered wood flooring offers boards with a creamy contrasting sapwood and prominent swirling grain with loads of interest. Wych Elm with purple hues and vibrant green constitutes a real statement floor. This fabulous but increasingly rare timber is an absolute stunner. All our Elm is sustainably sourced throughout the UK and Europe.
Dutch Elm Disease
Sadly we lost practically all of our elm trees to Dutch elm disease in the late 1960s and early 1970s. It is a type of disease spread by a beetle, its known as a 'vascular wilt' because the fungus blocks the vascular (water transport) system, causing branches to wilt and die. Finding good quality logs for milling is becoming more difficult every year.
However, there is a glimmer of hope. Here in East Anglia there are significant groups of mature surviving smooth-leaved elm trees which are possibly resistant to the fungal disease. Lets hope that this beautiful tree can be saved.
For more information and prices