Engineered Ash Flooring
Ash is pale and creamy in colour with contrasts of stronger olive or biscuity tones.
Ash Engineered Wood Flooring
Engineered ash flooring is great in modern and contemporary homes but flexible enough to suit any space. A good choice for bedrooms or especially popular in darker rooms where more light is needed. Ash is pale in colour with a strong darker grain contrasting with the creamy white and olive tones. The grain is straight with very few knots which gives the floor a very clean appearance.
Customer Quote
'Choosing Sutton Timber and English engineered ash flooring was the single best decision we made during the whole of our refurbishment.'
Mr. Hallward – North London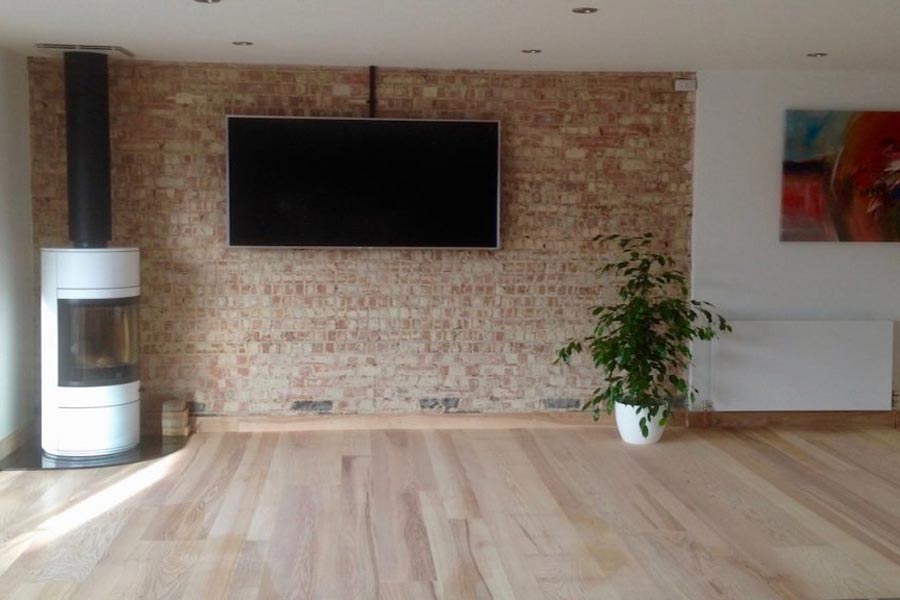 Tongue and Grooved or Straight Edged
Our English ash engineered flooring is very popular and there are a variety of finishes. Beautifully strong and naturally pale its long grain is long waves along the board. With an occasional ripple of darker tones it brings a subtle interest into the floor. We also stock European ash engineered wood flooring. Supplied tongue and grooved or straight edged ready to lay directly onto a prepared subfloor.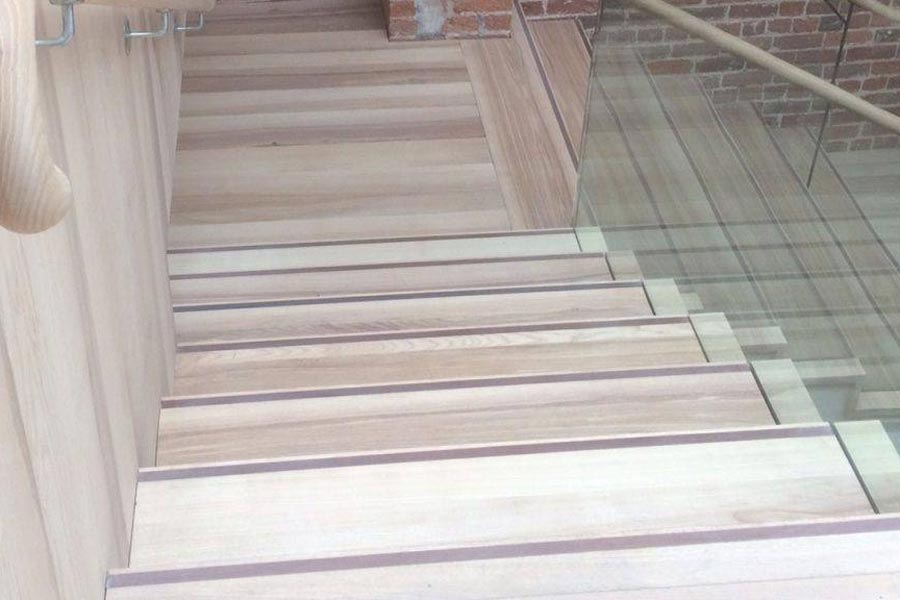 Supplied Unfinished Or Finished
Seen here this double white oiled ash flooring creates really clean, crisp finish. The stair treads and hand rail perfectly compliment engineered ash flooring. A highly desirable flooring with stunning grain figuring creating beautiful and subtle tones throughout the floor. Supplied as unfinished or pre-finished boards are custom made. Available in a variety of finishes and oils to suit. Contact us for more information and to discuss the the range of finishes available.
For more information and prices