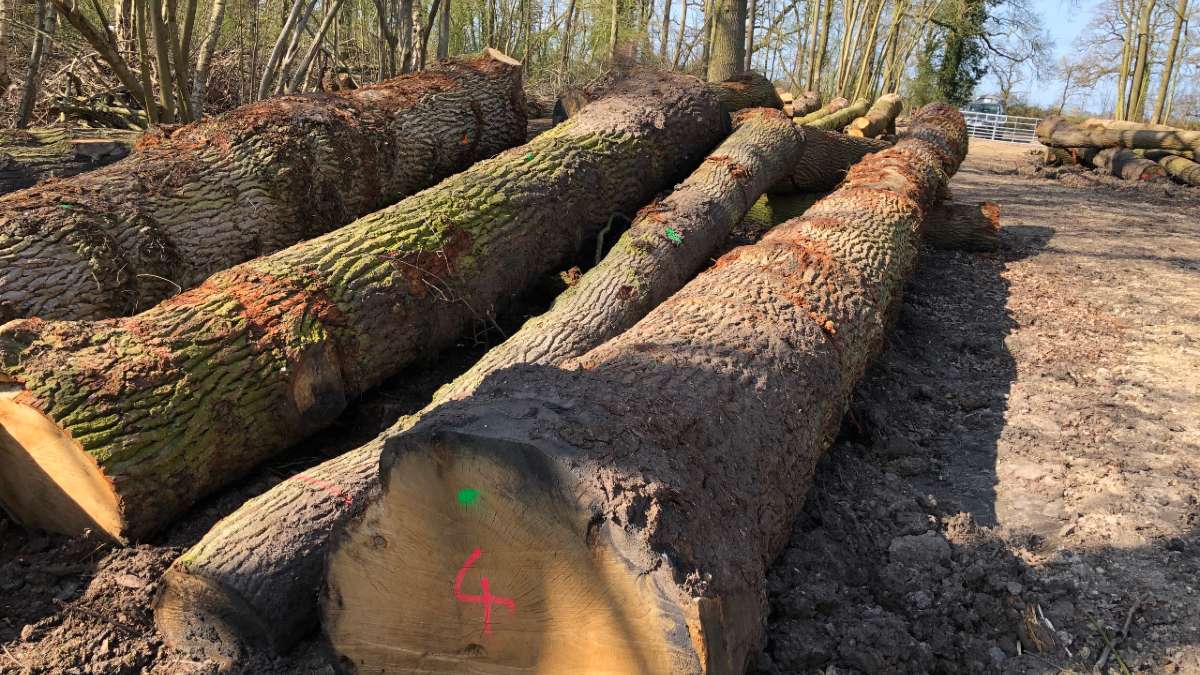 We are now able to supply you with high quality engineered hardwood flooring. This is made from native UK hardwoods sourced from sustainable UK forests, providing you with an excellent product that is also environmentally friendly.
The Production Process
Our company director, Ben Sutton, explained the manufacturing process behind our engineered floorboards. "From our own English stock we produce a 27mm blank and cut it into three sheets of 5.5 mm veneer. These are then glued to the best quality 12 or 15mm exterior birch ply to produce a floorboard that looks identical to a solid wooden board, but has had all the tension removed, providing an excellent level of stability and reliability."
Working with Underfloor Heating
In the past it could often be difficult to choose between engineered or solid hardwood boards. Whilst hardwood floors create a stunning look in any room with a rustic, natural feel and beautiful lustre, traditionally customers have been advised to not use solid hardwood boards in conjunction with underfloor heating. Now however you can combine the best of both worlds with our range of engineered hardwood floorboards that will not bend, warp or discolour when used with these modern heating systems.
High Standards and Quality
Whilst we always aim to be competitive in today's marketplace, with our new range of engineered hardwood flooring the emphasis is on quality over value. We are therefore focussing on our British native woods to create elegant and stylish boards that are both rich in tone and full of character. Each piece is unique, with its own individual features, such as cat's paws, giving a true life to your flooring.
A Native Range of Natural Woods
Included in our range is the classic choice of English oak. This prime material can be supplied with a clean, straight grain, free from imperfections or as a character or rustic grade with knots and swirling grain patterns. Cherry and Scottish Elm woods are elegant alternatives that can add a sense of warmth and luxury to any room. The range of colours available matches Britain's natural palette, providing a degree of correlation between your home's interior and the outside environment of your property.
Utilising Britain's Ash Trees
Sadly our Ash trees are dying from a disease called Chalara fraxinea. This means that we are currently undergoing a nationwide felling of our beautiful native Ash population. As a result there is a surplus of Ash that must not be wasted or exported, but utilised in this country to help provide funding for replanting resistant strains of Ash. We can supply you with engineered hardwood boards made from this material, offering an excellent alternative to the traditional choice of oak and at the same time helping our environment.
For More Information
If you would like to find out how your property could benefit from the installation of our engineered flooring, please contact our company on our main sales line number 01986 781575 or send us an email and we will respond to you as quickly as possible.