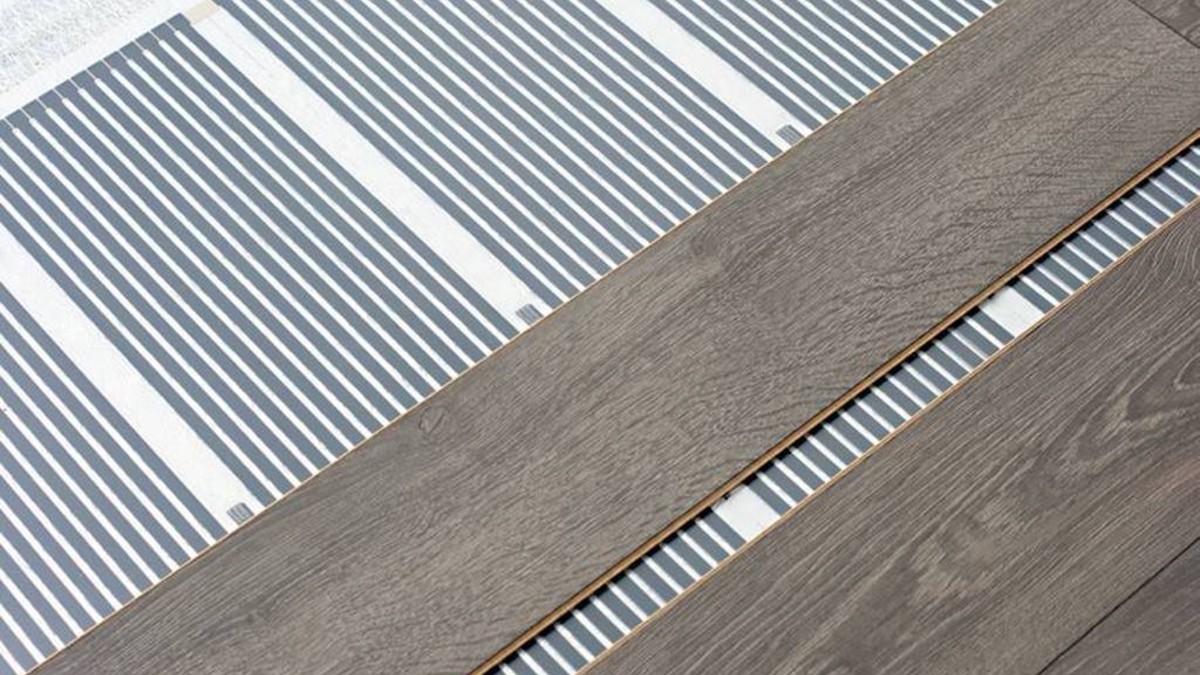 Many home improvement experts argue that you cannot use non-engineered wood panels with underfloor heating. They usually cite reasons such as the moisture content of the wood, and the non-regular nature of the panels, which is also a big part of their appeal, for not using natural hardwood flooring with such systems. However, we've actually found that by making sure you use the correct type of panels, and by following a few installation and after-care guidelines, that it is actually possible to lay hardwood flooring over any type of underfloor heating system.
1.) Talk To The Manufacturers
There are now a number of different underfloor heating systems available on the market. These range from simple mats that can be put on top of floorboards to radiate heat, through to fully augmented pipe systems that sit below your floor and use hot water to push out warmth, much like your normal central heating system. Some of these systems will require you to lay a special permeable underlay before you install your hardwood floor panels, such as the heating mats, whilst you can get away without using any kind of underlay with the deep-set pipe-based systems. It is always best to check with the supplier or manufacturer to see what kind of recommendations they make when using their system with hardwood panels.
2.) Use Good Quality Wood
It is important that solid wood panels for installation over underfloor heating are sourced from a well established company with a good reputation for supplying high quality timber. They should be able to provide you with a guarantee that their wood panels are suitable for use with underfloor heating systems, as well as providing you with sound technical advice and expertise to help you complete the installation work. If you are having trouble finding a suitable company with which to work, you can always check with the Underfloor Heating Manufacturers' Association (UHMA), as they will be able to recommend a supplier with a good reputation who is able to provide you with the right kind of hardwood panels.
3.) Look For A Low Moisture Content
Like many living things, wood contains a high percentage of water. Floor panels that contain large amounts of moisture should not be laid over the top of underfloor heating systems as the heat generated by the system will rapidly dry the wood out, causing warping, cracks and all manner of structural problems within the material. It can be difficult to assess how much moisture is contained in a hardwood panel. However, it is possible to purchase wood that has been specially dried, either in the air or in special kilns. As both processes are incredibly time consuming this puts a large premium on the price of treated wood – so as a rule cheap wood floor panels are likely to contain more water, and are more likely to develop problems with your underfloor heating system, whereas panels that are definitely made from well dried timber should give you no such problems. As an extra check, it is a good idea to allow any solid wood panels that have been purchased for the purpose of putting down over underfloor heating some time to dry out, ensuring that they are as moisture free as possible before installation.
4.) Get Your Floor Ready
There are a number of steps that should be taken before solid wood panels are installed on top of an underfloor heating system. It is recommended that the sub-floor is clean, completely flat, free from dirt and dust, and most importantly totally dry. In order to make sure that the floor does not contain any moisture that could transfer into the wood flooring, which over time could damage the integrity of the panels, it is advisable to give the room time to dry out for a week or so before laying the floor during which time the heating system should be periodically run at maximum capacity. Then for the final two days before the floor is put down, the heating should be turned off.
5.) How To Install Your Panels
Getting the installation of a solid wood floor can be difficult for the novice DIY enthusiast, even when underfloor heating is not a factor in the equation. It may be preferential in this situation to use fitters who have years of experience completing such a job, as this floor is an investment for the future and if it is laid right then it has the potential to last a lifetime. However, it is possible to lay the floor yourself. We would always recommend that you fix your panels to the floor using a secret nail system, using normal woodworking nails, or one of the many special screw systems that can be purchased on the marketplace. In order to make sure that the floor has a good, solid structure be sure to use a non regular arrangement of panels as this will create strength across the entire area of the floor, and will keep the panels locked rigidly in place, preventing movement due to heat transference from the under-floor heating system.
5.) Take Care Of Your Hardwood Flooring
After a solid wood floor has been installed onto an underfloor heating system, it is incredibly important to take care of your hardwood floor and not to cover the wood with any non–permeable materials such as carpets that do not allow the wood to breathe, as this may cause the wood to bake and warp. Also you may wish to buy a special humidity gauge, so that you can ensure that the room's ambient air humidity stays somewhere between 40-60%, preventing the wood from drying out too much or taking on excessive amounts of water, both of which are known to cause severe damage to wood.