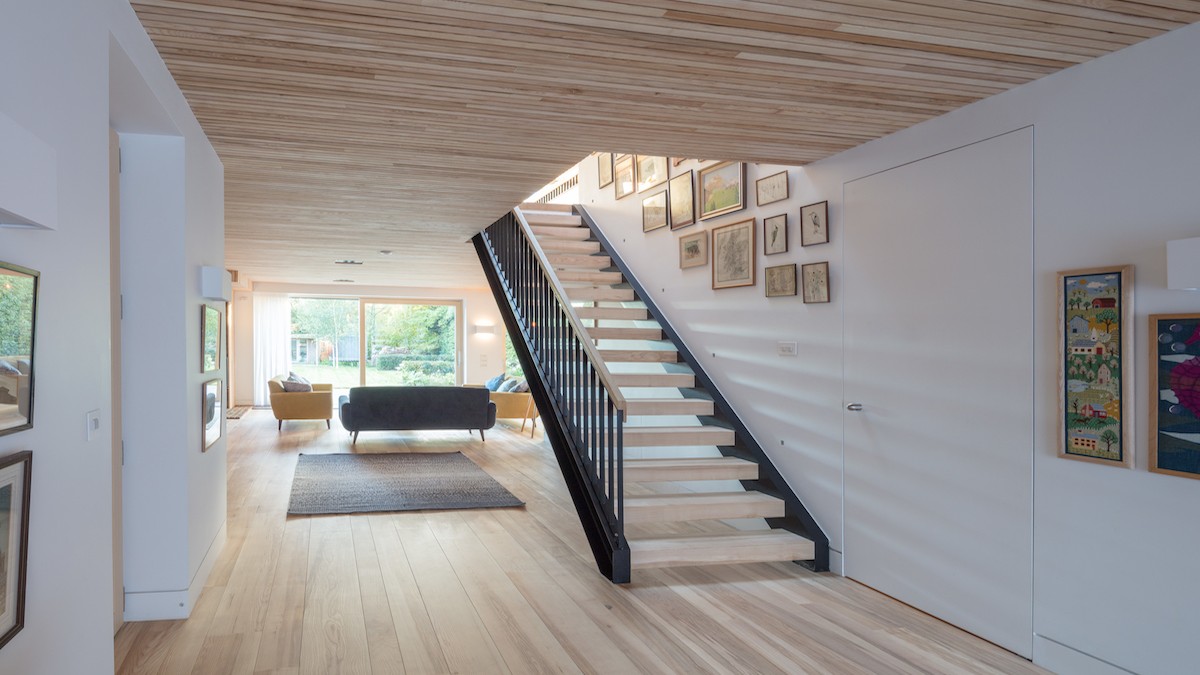 Wood flooring for areas of heavy footfall is something we should all consider when installing wood flooring in our homes. For businesses too it's important that entrances and shop floors are durable enough to withstand a fair bit of abuse. This doesn't just apply to humans, if you have pets there may be places where muddy paws need to be dealt with on a daily basis.
Some rooms are more susceptible than others. Obvious areas are entrances and hallways. However, also consider rooms which are likely to come in contact with heavy-soiled shoes or dirt. There are many stylish and resilient hardwood floors that meet even the highest expectations. That will give you peace of mind that your floor will withstand heavy traffic while still looking elegant and attractive.
When considering purchasing wood flooring in your home:-
buy the best wood flooring you can afford.

Choosing a quality wood floor will definitely pay dividends in the longer term.

Cheaper laminate or engineered flooring with a minimum wear layer will not stand the test of time.
Ensure the subfloor is sound.

Preparation is key and fitting onto a properly prepared subfloor will provide a solid foundation, preventing an uneven floor.
Solid wood flooring is great for rooms with low humidity where temperatures are stable i.e. Sitting Room, Dining Room, Bedrooms, Hallways. In areas such as kitchens, utility rooms or bathrooms or where underfloor heating is employed engineered is considered the best option but solid is also possible.
Choose thick boards for both solid and engineered. At Sutton Timber we specialise in wide boards, for both solid, and engineered wood flooring. Our solid wood range comes in a thickness of 20-22mm and is available in a variety of longer lengths and widths .
Our engineered hardwood flooring consists of a solid board of 27mm from which we cut three sheets of 5.5mm veneer from it. We glue each 5.5mm veneer to best quality 12mm or 15mm exterior birch ply. This substantial top veneer provides a good layer of solid wood to allow for re-sanding in the future if required.
Wood flooring is not infallible and as such offer some protection where necessary. It's advisable to put absorbent mats at doorways to prevent mud, grit and water into the room. To prevent dust accumulating and getting trodden into the floor, clean regularly by vacuuming or wiping with a damp cloth. Read our blog on care and maintenance of wood flooring which offers advice on maintaining a wood floor. By following a few simple guidelines and with a little good housekeeping your floor will last for many years to come.