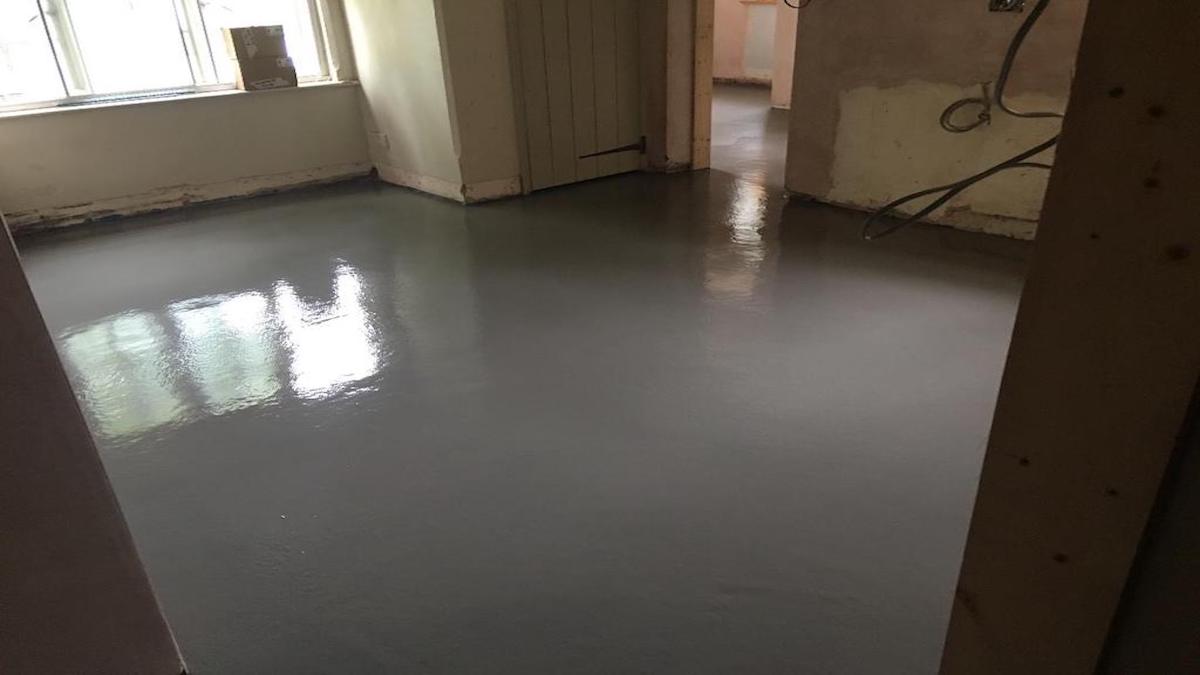 A beautifully laid hardwood floor is only as good as the subfloor beneath it. Preparation is key and it's important to consider all options available to you. In this guide we explain the different types of subfloor for fitting under solid or engineered wood flooring
Much of the decision is to consider which subfloor is most suitable and will work with your existing base. We always recommend you employ an experienced wood flooring fitter to give you on site advice to help make an informed decision.
CONCRETE SCREED
This is particularly important if your existing floor has no sound base and it is uneven. Self-levelling compounds help to provide a completely flat base. One thing to be aware of is to ensure the concrete sub-floor is completely dry before laying the wood flooring. A hygrometre is the best way to check the moisture levels are suitable before installation of the wood flooring commences. A sealant or Damp Proof Membrane may be required.
JOISTS
Floorboards fixed directly onto joists can be secret nailed or screwed. Generally these are applied using a purpose made nail gun or screw fixer which is set at a predetermined angle. This ensures the groove of the next board can be fitted up without the screw or nail showing.
EXISTING FLOOR BOARDS
Existing floor boards must be of sound condition and level. If this is the case a new hardwood floor can either be secret nailed/screwed, floated or glued directly onto these boards. The new flooring must be laid in the opposite direction to the existing boards so this may influence you decision as it may not look good the other way. If the existing floor is uneven or damaged it may need replacing with ply or chipboard prior to fitting a new wood floor.
CHIPBOARD OR PLYWOOD
Either are perfectly suitable but do ensure that the thickness is sufficient enough to support the flooring. 1/2 to 5/8" is generally recommended.
Chipboard is faster to install as it has a tongue and groove. Plywood has to be cut so the joints fall in the middle of the joists. Both materials provide a good strength but with plywood being formed from layers of wood it is the much sturdier of the two. It should be stated that overtime chipboard can tend to sag with moisture variation and therefore last a shorter time. Regarding noise reduction plywood again is the better choice. That said it all depends on your budget and chipboard is the less costly option. Always go with the best you can afford and on the advice of the professional fitter.