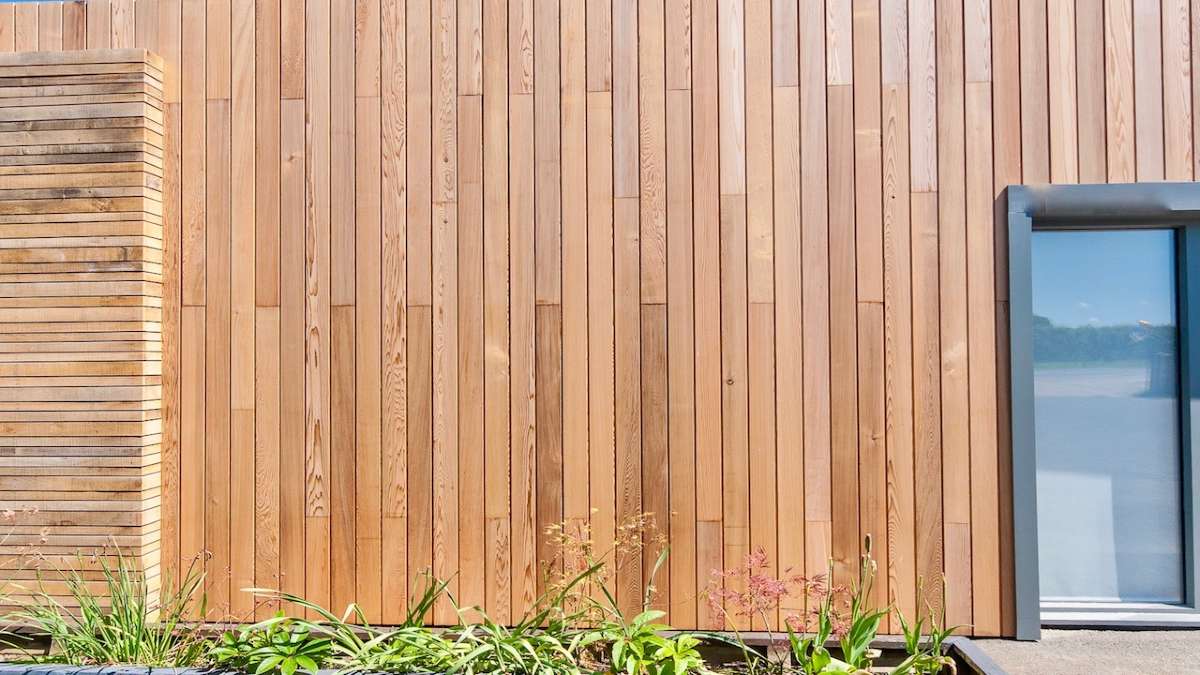 Timber cladding is the outer layer that helps to insulate and protect your home. Attractive, natural and durable it offers protection against all weathers. In this guide we offer a general insight into the fixing of timber cladding. The optimum time of year to fit external timber cladding is Autumn and Winter when the weather is more temperate.
BATTENS
Supported by battens, cladding is fixed to the external walls of a building. Battens must first be treated with a preservative and structurally graded to ensure they are strong enough to carry the weight of the cladding. They should be at least 20mm deep to create a cavity. This allows for any penetrating water or moisture to escape. It ensures both the inner and outer surfaces of the wood maintain a similar moisture content thus reducing the potential for movement of the boards.
HORIZONTAL BOARDS
Horizontal boards are fixed to vertical battens. Care must be taken where there are joints to ensure these are fixed securely on a sufficient underlying batten width.
VERTICAL BOARDS
Vertical boards are fixed to horizontal battens, with vertical 'counter' battens again allowing for adequate drainage and ventilation. This is an important part of the installation preventing a build up of moisture and which could lead to decay. Fix support battens at the centre no more than 600mm apart. This applies to both vertical or horizontal board designs.
FIXING
When it comes to assembly, if you're dealing tongue and groove (T&G) cladding, the grooves must be faced down to avoid holding water. In a non-profiled timber, for board-on-board use, any sapwood present should be placed at the rear of the cladding to maintain the natural durability of the wood.
Some species of timber such as oak and sweet chestnut contain a high tannin content which can corrode metals so it is advisable to use stainless steel or galvanised nail, screws or bolts. For softwood species such as cedar, larch and douglas fir, nails may be employed. These should be punched slightly below the surface of the board to give a smooth finish.
Use screws for hardwoods such as oak, ash and elm for a more secure fixing. The screw length needs to be 2.5 times the thickness of the board. Pre-drill a hole slightly deeper than the length of the screw. Countersinking the screws gives a cleaner look and allows for any movement as the timber gradually settles and dries. Washers can be used in combination with the screws particularly when using green wood allowing for a more stable fixing. Place screws or nails above one another where the width of the board is more than 100mm. Where butts join, ensure they meet on a batten to support the width.
With timber cladding, it's essential to be exacting with the corner details just right. Not only will this look aesthetically pleasing, it ensures moisture does not seep behind the boards, which can lead to damp issues.
Each project is unique and the details will vary from build to build, we've outlined some general guidelines to help showcase the process for getting timber cladding installed. Information provided here is given as a general guide. Where possible we recommend employing a qualified tradesperson to carry out the installation. For more information on types of timber cladding please view our previous blog.