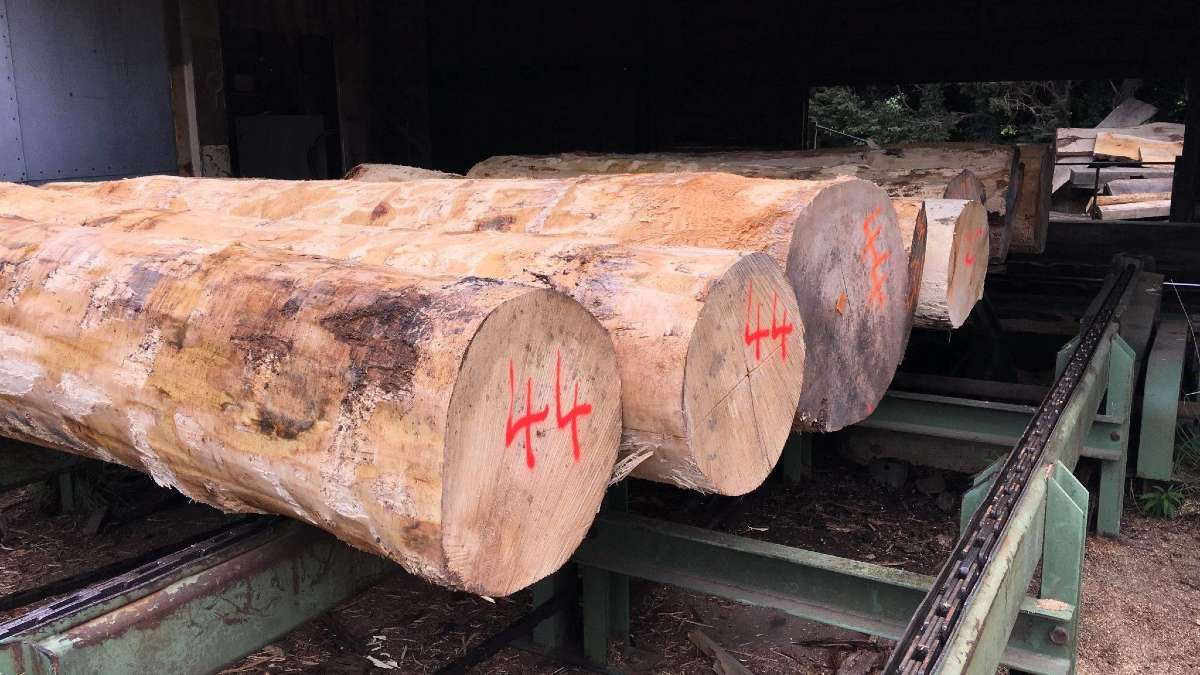 Sycamore is a new addition to Sutton Timber's range this season. Bought from sustainably sourced UK woodlands Ben Sutton personally selects all our logs. Treasured for its delicate lustred colouring and fine grain, the timber is hard and strong with a subtle grain. Creamy white in colour, and in bigger trees, a biscuity reddish tone, when cut it offers a beautiful shimmering finish.



Felled during winter and early spring this is the optimum time for buying and delivering logs the sawmill. The above image shows logs ready to be sawn. Below a log in the process of being cut into boards. Once cut, boards are put 'in stick' and stacked horizontally. Sutton Timber uses special plastic sticks which when placed between each board allows the air to circulate to dry the boards out. Using plastic sticks prevents stick marks shadowing the timber

For projects that require a clean white colour or a strong contrast with another species, Sycamore is a popular choice. It cuts and planes well and with excellent bending strength it is perfect for steaming. Steam bending is a traditional process, a practice once paramount to the production of weapons. It is also a low energy, ecological and economical method of manipulating wood. Fine furniture makers use this very skilled method to produce curves in the pieces they craft. With spectacular wavy grain 'Rippled Sycamore' is highly sought after for making musical instruments.


Also used in furniture making, flooring and kitchen worktops, Sycamore is a popular choice with kitchen makers who prefer it over Tulipwood for carcassing. Ben Sutton commented: 'Fitters find Sycamore a more stable and durable timber which also takes paints and finishes exceptionally well. Our boards for flooring come unfinished, tongue and grooved and are available in various widths, with lengths from 2.1 metres up to 4 metres.' Sutton Timber has large stocks of this interesting timber which has been cut into 27mm and 34mm thicknesses. Also available, are a range of English hardwoods including Oak, Ash and Elm. We welcome visits to our yard at Sotterley Estate in Suffolk where you can view the timber for yourself. Alternatively please contact Ben Sutton on 07721 536208 who will be only too happy to advise you on timber selection for your project.