Solid Sycamore Flooring
For a fine, creamy white contemporary floor, choose sycamore.
Sycamore Solid Wood Flooring
With beautiful straight grain and smooth, clean lines solid sycamore flooring is the palest of all our wood flooring range. With a natural translucent appearance it is treasured for its delicate lustred colouring and fine silky grain. Overall beautifully creamy white in colour and when cut it offers a shimmering finish. Boards occasionally exhibit an occasional darker knot of beautiful reddish brown adding interest and contrast to the crisp pale boards. The timber itself is hard, strong and extremely durable. It cuts and planes well and is a joiners and fitters delight. We hold stocks of both English Sycamore and European Sycamore flooring. A native species we source all our trees from well managed woodlands throughout the UK and Europe.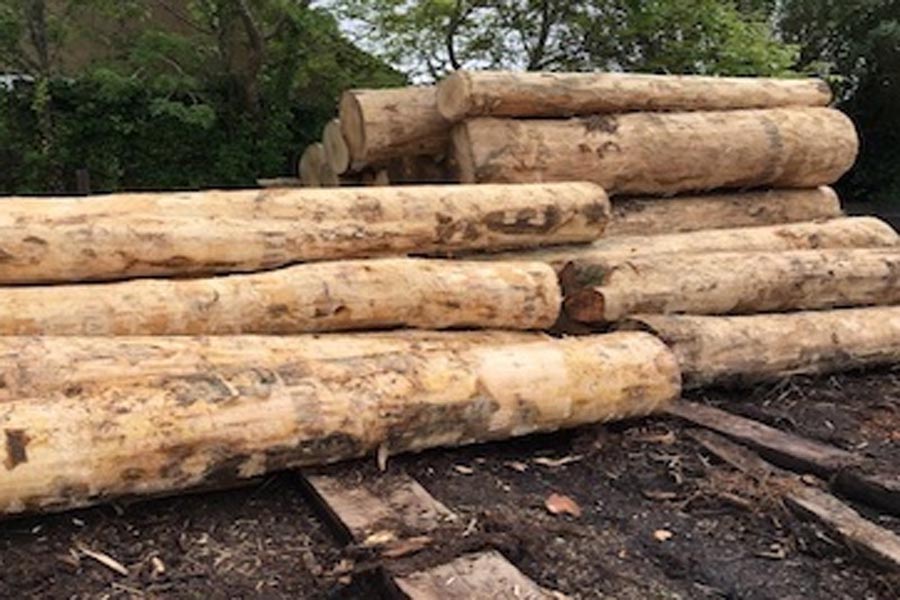 Long and Wide Floorboards
Sycamore trees can grow to an enormous height, sometimes up to 50m tall with a girth of 1.5m. That said, the resulting flooring boards produced can be very long and wide. In appearance the timber is very similar to it's close relation Maple and are both members of the Acer family. The striking distinctive grain patterns of large dimensions running along the board adds character and interest to a floor.
Supplied Unfinished
Solid Sycamore flooring is the palest wood of all our floors. Perfect for rooms with little natural light it produces a clean contemporary look. Sycamore is a timber that takes stains and finishes extremely well. Boards are supplied unfinished to allow the final finish to be applied in situ. An extremely popular choice of flooring, particularly if looking for a colour match for a bespoke design.
View our solid sycamore flooring prices below or
Sycamore Solid Hardwood Flooring Prices
Hardwearing floor with occasional knots and dark mineral streaks. Creamy white with a darker biscuit colour..
| Board Thickness / Width | Board Length | Price from m2* |
| --- | --- | --- |
| 20 or 22mm / 100mm – 250mm (standard) – other widths supplied dependent on availability of stock. | 2.4m – 3m** | £60.00 + VAT |
* prices subject to volume, please call for a quote
** lengths subject to stock availability
Please contact us for more information about our flooring range