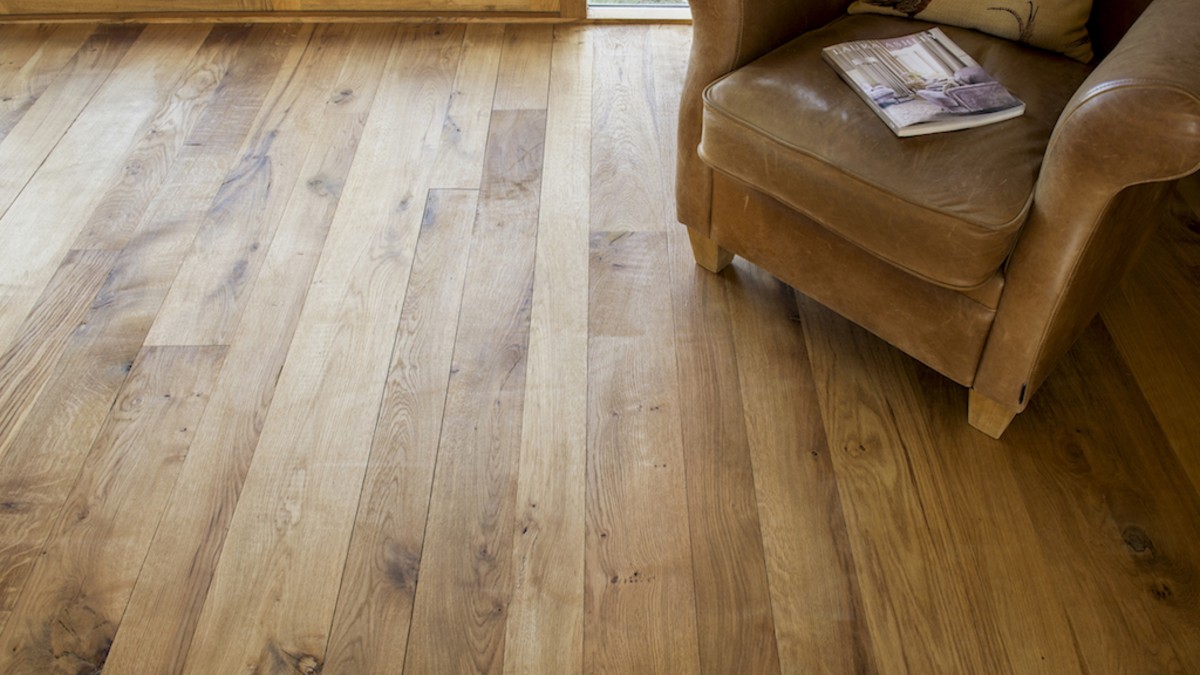 Want to install an elegant and long lasting floor? Then there is simply nothing quite like the natural beauty of solid oak flooring to add richness and warmth to any room. This naturally occurring material combines its beautiful aesthetic qualities with easy maintenance, making it the perfect floor for your living room, dining room or bedroom. It will impress your guests, last for years to come, and add to the value of your property. So what more do you need to know?

The Green Solution

Did you know that over four fifths of the hardwood used in the UK is now taken from specially managed forests? Whilst in the past this material has been seen as ecologically unsound, in recent years the industry has taken environmental concerns on-board, and it has worked towards creating a more sustainable model of production. This means that solid oak flooring is actually greener than many carpets and vinyl flooring types, which are often made from fossil fuels and are treated with dangerous chemicals. If fitted and cared for correctly, oak boards are one of the most durable forms of flooring, and can thus reduce the environmental cost of replacement.

Have A Treat

As you'd expect, when oak is initially machined into boards, a uniform colour through-out the batch is achieved with very little variance in shade. However, there are a number of different treatments available to give you the colour, tone and finish you want for your room. Fuming and staining of the wood allows you to create any natural colour you desire from a light, neutral hue through to a deep, distinguished, rich tone. Wire-brushing will give you a high gloss finish, and if you're looking for an authentic, aged look then you can have your boards specially distressed.

The Liquid Of Life

All wood expands and shrinks in accordance with the moisture available from its surrounding environment and solid oak flooring is no exception to this rule. When you're fitting boards to your existing joists, you'll want to ensure that there's a gap of around half an inch between all walls and flooring boards to allow for your flooring's expansion. If you're fitting boards onto a concrete floor, then you'll need to seal the concrete first to stop excess moisture spoiling your new wooden floor. After installing a hardwood floor on any surface, it's important to check that your room maintains a constant humidity with a specialist gauge that checks the ambient moisture in the atmosphere.

Fitting In

You'll be surprised at how easy solid oak flooring is to install in your own home. It is a task that can be undertaken by even the novice wood-worker. As long as you know how to make a straight, square cut, use a tape measure, and how to handle a drill or hammer, then you can install wood flooring. This material is usually supplied in boards that lock together using a tongue and groove system, which can be fitted straight onto bare floorboards or joists. The only time you've got to take particular care is if have underfloor heating, but even in this instance you can purchase specially engineered oak boards that have been manufactured to work with such systems.

Tender Loving Care

Once you've had you hardwood floor installed, you'll find with a bit of hard work and effort it can be quite simple to look after too. It's always easier to prevent damage to the boards than to repair them, and rugs can be a great help in extending the lifespan of your floor. These can be placed in any high traffic area to stop shoes scuffing the floor and under any pieces of large and heavy furniture to stop their feet from creating indentation marks and damage. You may want to polish your floor annually too – this can be done either in an old fashioned manner by hand, or if you're looking for a faster solution, then you can go for electrical buffing, which ensures a complete all-over shine. With a bit of effort and love you can create a beautiful floor in your home that will last a lifetime.