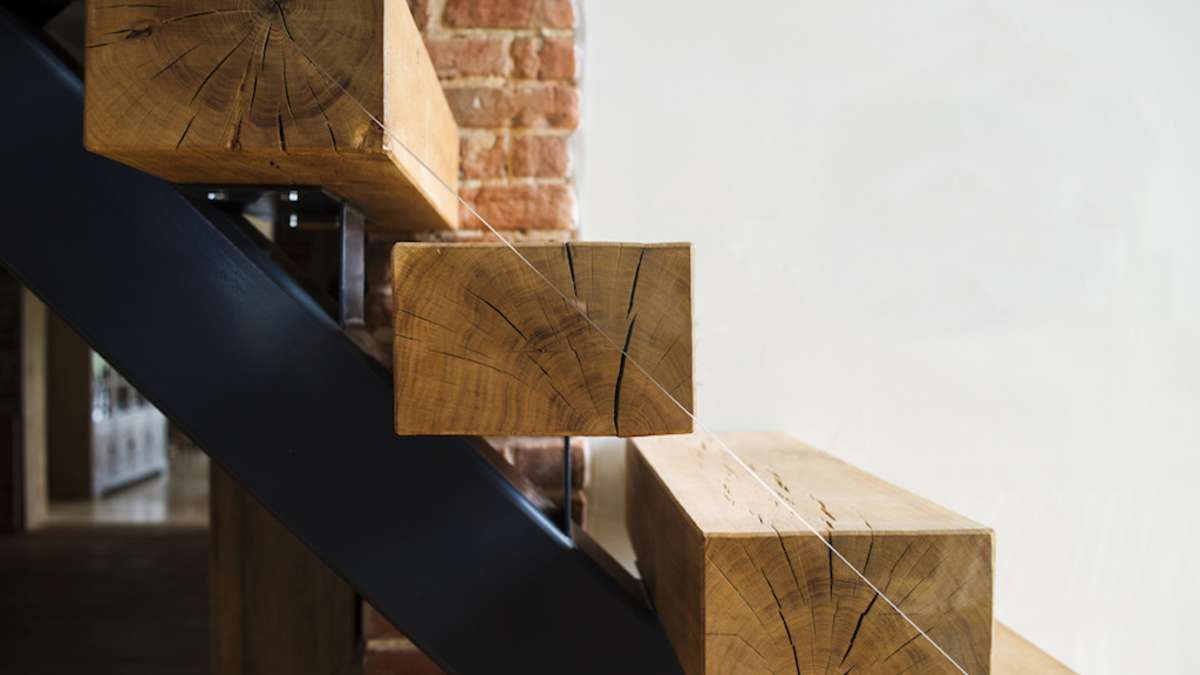 Contemplating replacing your stairs, why not consider a hardwood staircase? A flight of stairs does not need to just be a functional means of getting from one level to another level. Why not make a statement feature by using a hardwood timber such as Oak, Elm or Ash. The beautiful grain patterns within the timber bring life a natural beauty to any entrance or hallway. Crafted solely from solid wood or a combination of timber, glass and steel numerous styles and designs are available. But how much timber is required? In this blog we set out basic guidelines to help you measure up.
Start by counting the number of existing horizontal treads, then the number of risers.

(Risers are the vertical sections between each step).
Measure the depth of each tread from front to back and then the height of every riser from bottom of one step to the top of the next
Measure the width of the steps.
Multiply the measure of the width by the height of the riser.

This gives the measurement for the amount of timber required for each section.

Add the two sections together to achieve the total square footage.
It is advisable to add at least 10 – 15% extra to allow for any offcuts or diagonal shaped stairs.
Take a look at our blog titled 'Wood Staircase Design Using A Hardwood Timber' different styles of stair to give you an idea of what some of our clients have created.