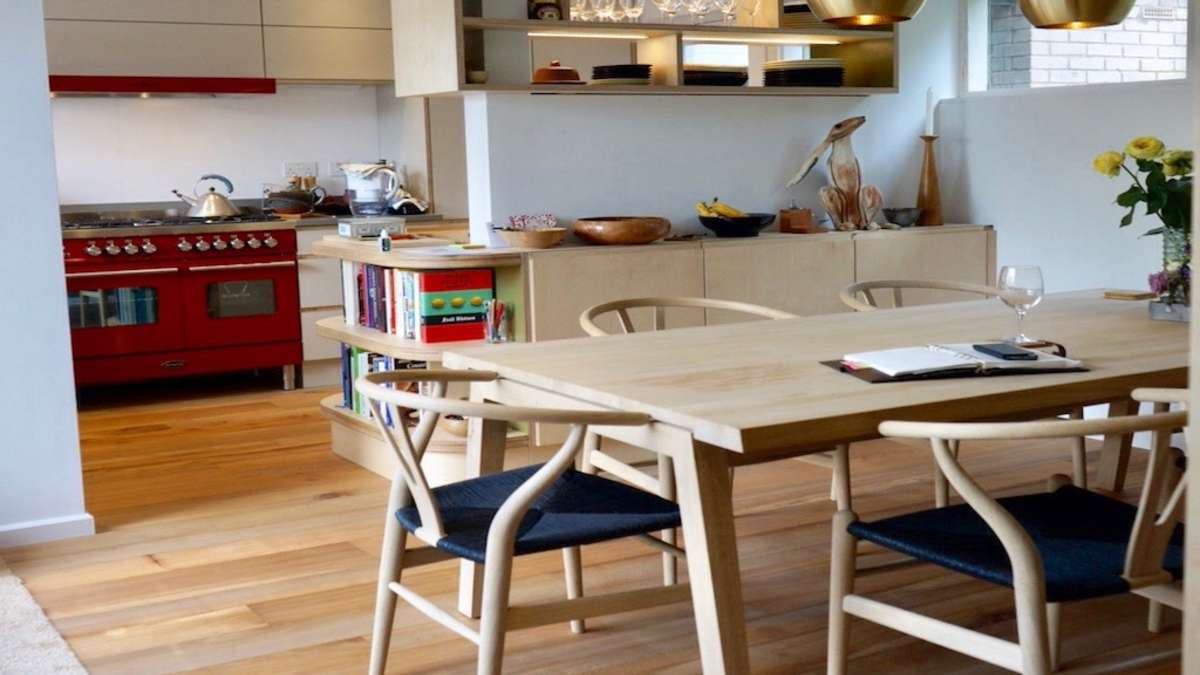 Span houses named after the development company, British designer and architect Eric Lyons co-founded in 1948. Considered design classics Span houses are sought after for their modern design. With a mono-pitch roof and large high level windows and open plan interiors, space and light are key.
When the owners Cris and Carol found the property they were thrilled, but it lacked many of the original features. They wanted the renovation to be sympathetic to the period of the house. They employed the services of Deborah Moor, interior designer at Slightly Quirky to help with the design project. Part of the renovation included replacement of the flooring, the choice of which would be key. They opted for engineered elm, here's how they made their decision:
They were looking for a quality floor that was not only beautiful but also stable and durable. After lots of research they established they should have an engineered floor. It needed to be a good thickness of natural wood on top of a high grade plywood. The choice of materials was important and they required wood sourced as locally as possible. After lots of searching, they came across Sutton Timber.
Ben Sutton suggested the best approach would be to visit the timber yard at Sotterley Estate in Suffolk and choose the wood in person. Cris commented 'We wanted wood with real character, ideally with lots of visible complex structures, and after talking through options with Ben, I was sold on the idea of elm. It's a beautiful wood, and had been felled due to diseases etc. Ben explained how they carefully bought timber that was felled for justified reasons, rather than simply working with big forest farmers. It was clear that Sutton Timber were the kind of company that really took care over it's sourcing, seasoning and production. We knew we had found the perfect choice and could give this wood some real life for the next 50+ years as the flooring for our renovation project.'
Debora Moor interior designer commented:
"I love how the ground floor flows. There are individual spaces that are relatively open-plan but they all flow well together. The colour palette, natural materials and textures help connect each space." The newly laid English engineered elm floor also seamlessly links the living spaces.