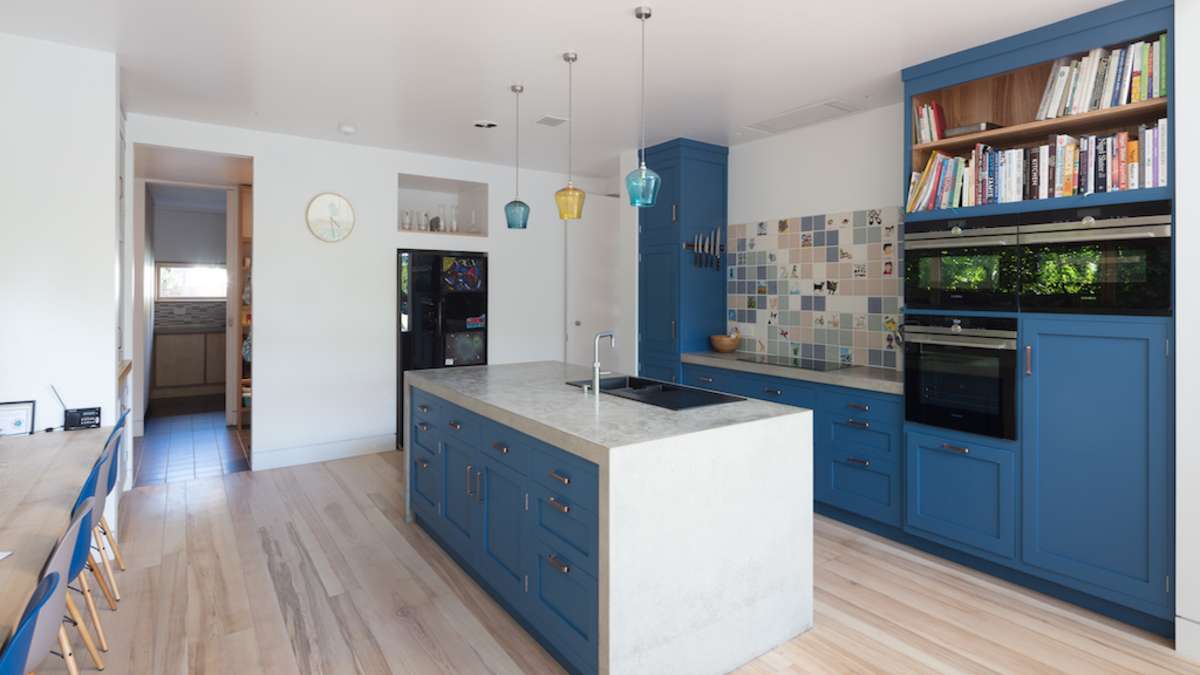 Engineered ash flooring has been used throughout the ground floor of this contemporary home. Creating space, light and fluidity thoughout the open plan design. Engineered flooring is extremely popular in both the residential and commercial sector. It offers the appeal and look of a solid wood floor and is perfect for areas where underfloor heating is required. Engineered flooring is basically a top layer of solid wood that has been glued to a birch plywood base, this allows the floor to retain its stability. When you walk across it, it feels and sounds like a solid wood floor.
At Sutton Timber we specialise in wide boards and random widths up to 220mm are used to great effect. We also produce a 300mm wide board. Using random width boards gives the space a broader look creating an interesting informal design. This particular engineered ash floor is finished with a white oil retaining the natural appearance of the timber. It allows the darker elements of the board to stand out adding a touch of contrast to what is essentially a minimalist design.
Whatever your preference an engineered floor is a beautiful feature within any home. Check out the engineered flooring pages of our website for more inspiration and information.