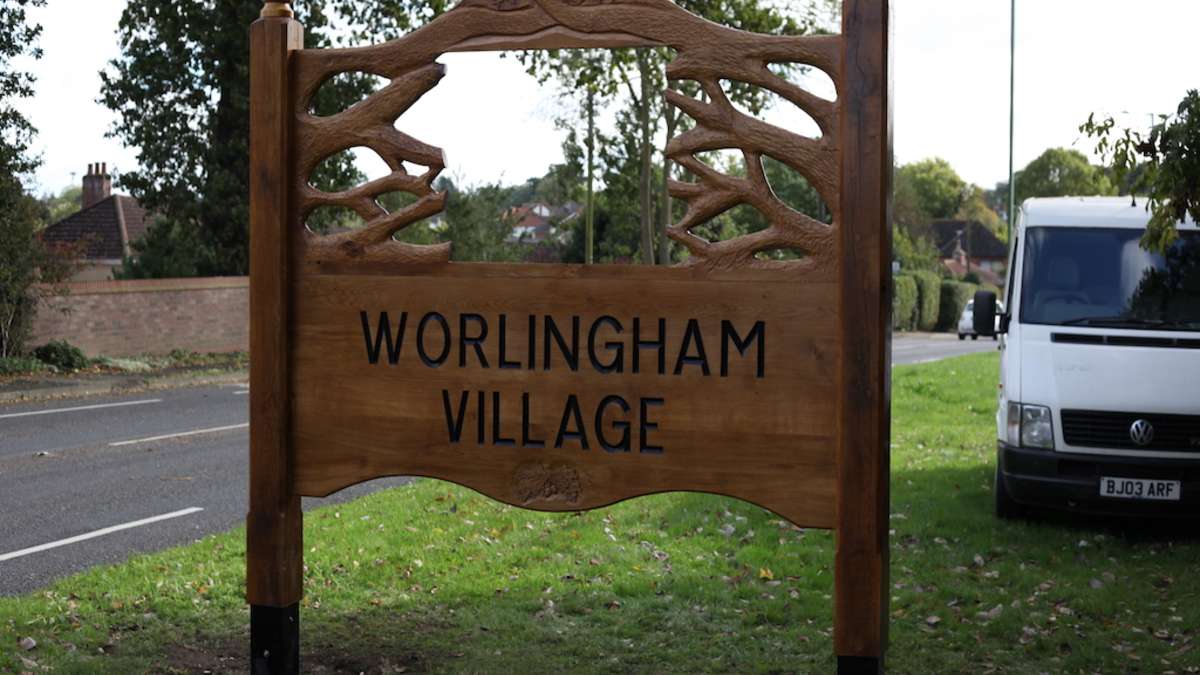 Tom Jones machinist and cabinet maker at Sutton Timber was approached by Worlingham Parish Council to craft three village signs in solid oak for local villages. The council wanted something that would be unique but in keeping with the natural environment. The design was formulated from an initial idea from the council and adapted by Tom to reflect his style and flair for carving.
The signboards themselves are 2.4 metres high and 1.5 metres wide. Multiple planks were glued up to form a name board and the above board was then hand carved. The posts are rebated to take the boards and then everything is locked together with long coach screws through the posts and into the sign boards to make it stable.
The Worlingham village sign, also all commissioned in solid oak, apart from the very intricantly carved acorns which are Caucasian elm. The wood for these came from a tree known locally as the 'Worlingham tree'. This relatively rare species of elm grows in the village and couple of years ago some large branches came down, falling on a nearby house. The tree was pollarded and Tom took the opportunity of collecting some of the wood. Using the elm for the carved acorns seemed a perfect opportunity to incorporate the local wood into the sign.
To create the branch effect Tom drilled out the corners with a jigsaw and cut out the waste. An Arbotech cutter was employed to rough the shape and the branches. Finally the whole area was worked by hand with a carving gouge to achieve the textured finish. The detailed carving of the foliage and acorns was all done by hand with vintage JB Addis gouges as well as more modern Henry Tylor tools.
Tom completed the commision by personally erecting these beautiful village signs into their designated positon. The post were fitted into steel supports which are bolted to the concrete plinth below ground level.
Ben Sutton of Sutton Timber commented: We were delighted to provide oak for these fabulous signs. It is great to be able to support local projects. Tom has created something unique and beautiful that will enhance the entrance to both villages for years to come.