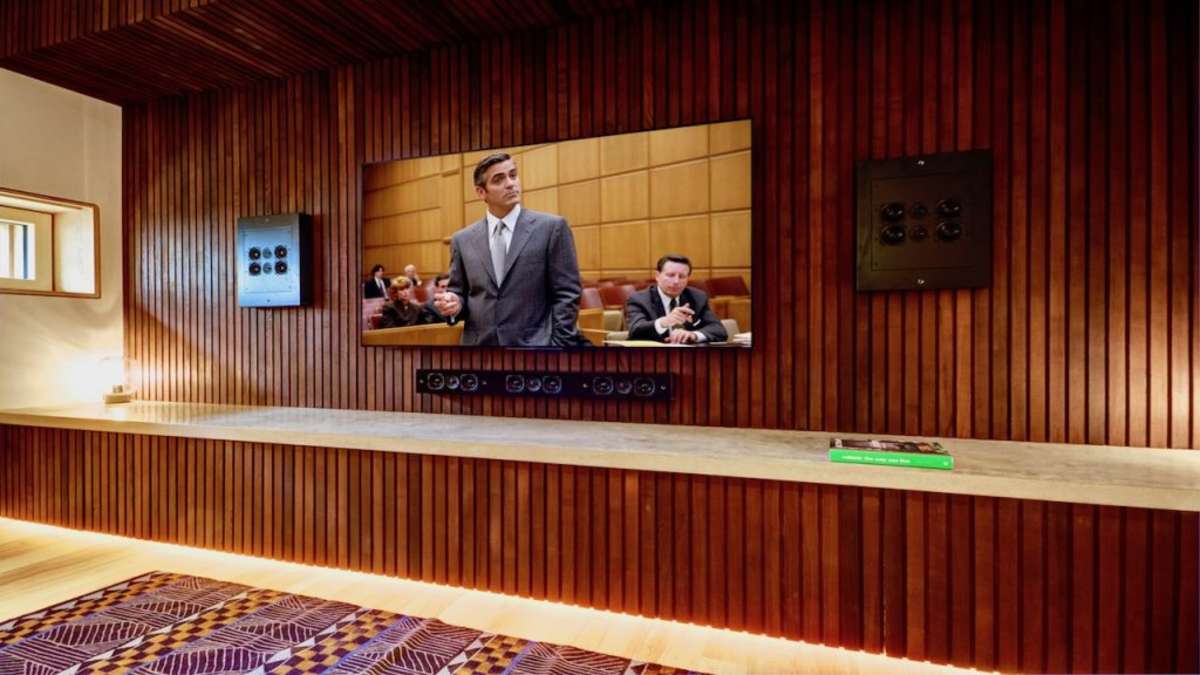 A relatively new concept for homes in Britain, thermally modified ash cladding as a design feature is becoming increasingly popular. Sutton Timber supplied ash for the cladding or panelling featured here in this home cinema.
Fresh sawn and placed in stick to dry for up to a year, modified timber is kiln dried to a moisture content of 10% and baked to temperatures as high as 210 degrees. These extremely high temperatures create heat and steam which penetrates the timber. It increases the durability of the timber enhances its insulating properties. Using no chemicals the whole process is therefore very ecologically friendly. Turning all types of timber into a dark rich brown colour reminiscent of teak
The acoustic art installation equipment used here to create this fabulous home cinema was installed by Webstract, a Hertfordshire based company who design, supply, install and programme complete bespoke audio & visual technology solutions. Seeing such modern equipment incorporated into a design using traditional materials makes for a very contemporary yet eco-friendly environment.
Used to great effect, the darker tones of the thermally modified ash cladding perfectly compliment the engineered ash flooring and ash shelving. Sutton Timber are happy to supply provenance for the timber we supply and in this instance the ash logs for the engineered flooring were sourced from Boughton House near Kettering in Northamptonshire. The wood and parkland covers over 1200 hectares and the estate sustainably harvests 3500 tonnes of timber a year. This ranges from first quality ash and oak to timber suitable for conversion into logs for wood burning stoves.
Ben Sutton commented: 'We are always interested to receive images of recent projects from our clients. ' This fabulous home cinema shows a unique and different way of introducing internal cladding into the home. Demonstrating the versatility of the timber it also makes a fabulous feature of the wall space.'