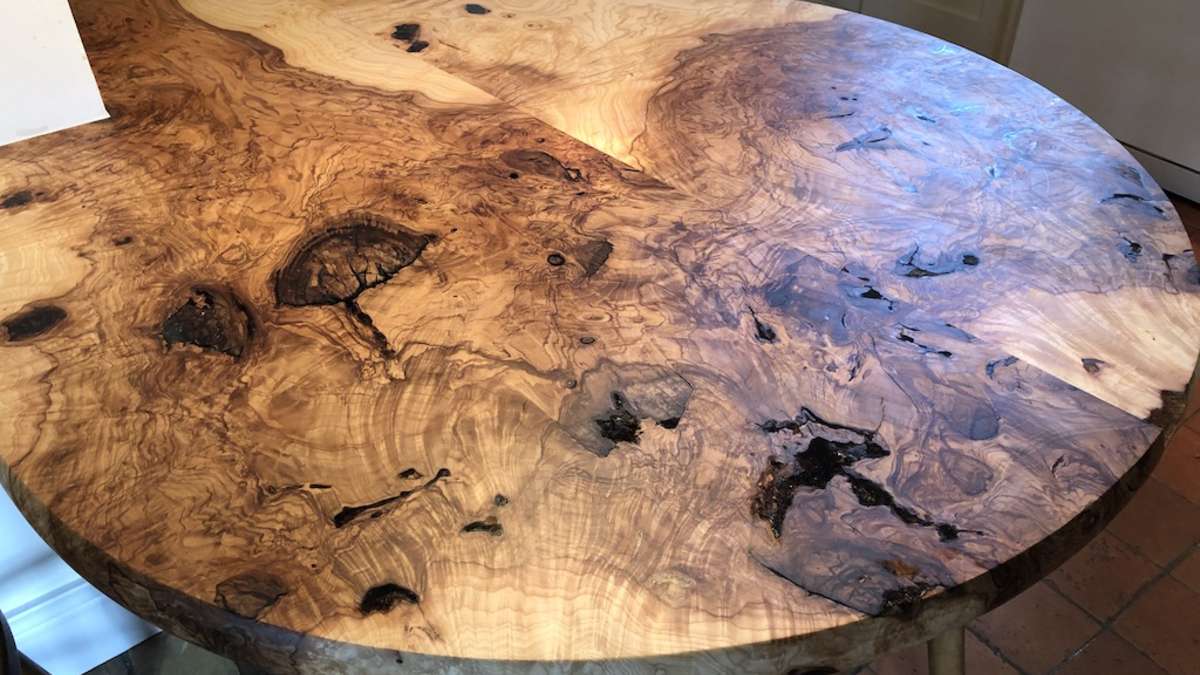 Working in the timber industry I spend time travelling up and down the whole of the United Kingdom visiting our ancient woodlands. For me this is an absolute pleasure and a part of the work I really look forward to. I meet the lovely people who are stewards of our landscape. They are all passionate about the environment around them. To maintain the best for our woodlands means responsible management.
Part of responsible management is to remove mature trees which opens up the canopy, allowing more light to the forest floor. It is an opportunity to replant species and enable established trees the space to spread and grow.
Timber Merchants purchase the mature felled logs on site. At this point it is possible to gain a rough idea of the quality of the timber. For the best logs I look for a long straight trunk with good girth and no obvious external defects. However, having said this, on first inspection some of the most interesting logs appear quite unattractive.
It is only when milling each log that the true timber is exposed. I witness every board as it is put to the saw and milling process. It enables me not only to see the quality of the stock but also I get to see some amazing boards. One such board came from an ash log immediately I knew it was something quite special.
When I discover something as unique as this, it is sometimes hard to let it go and in this instance the temptation was too great. Having cut the log into 2″ boards I decided it would make a stunning table top. Consequently, I asked our resident machinist/cabinet maker Tom Jones to produce a tear drop table for our kitchen.
Just two boards form the entire surface. Each board has stunning grain markings with paler rippled effect and darker burry markings on either side Where the knots appear it actually looks like there are visible holes in the table. That is until touched when you discover it is an optical illusion – there is no hole as it is filled with a clear glass like resin. The resulting table is absolutely beautiful and so unique.
To the untrained eye the table is quite overwhelming with so much going on in the timber. We call it the 'Marmite table' as we have received mixed compliments. However, we love it, the resulting table is absolutely beautiful – one of the perks of my job!