Commissioned by Southwold Town Council Harbour Marine Services restore two gun carriages located at Gun Hill an iconic part of Southwold town. Sutton Timber were delighted to supply the solid oak required for the restoration.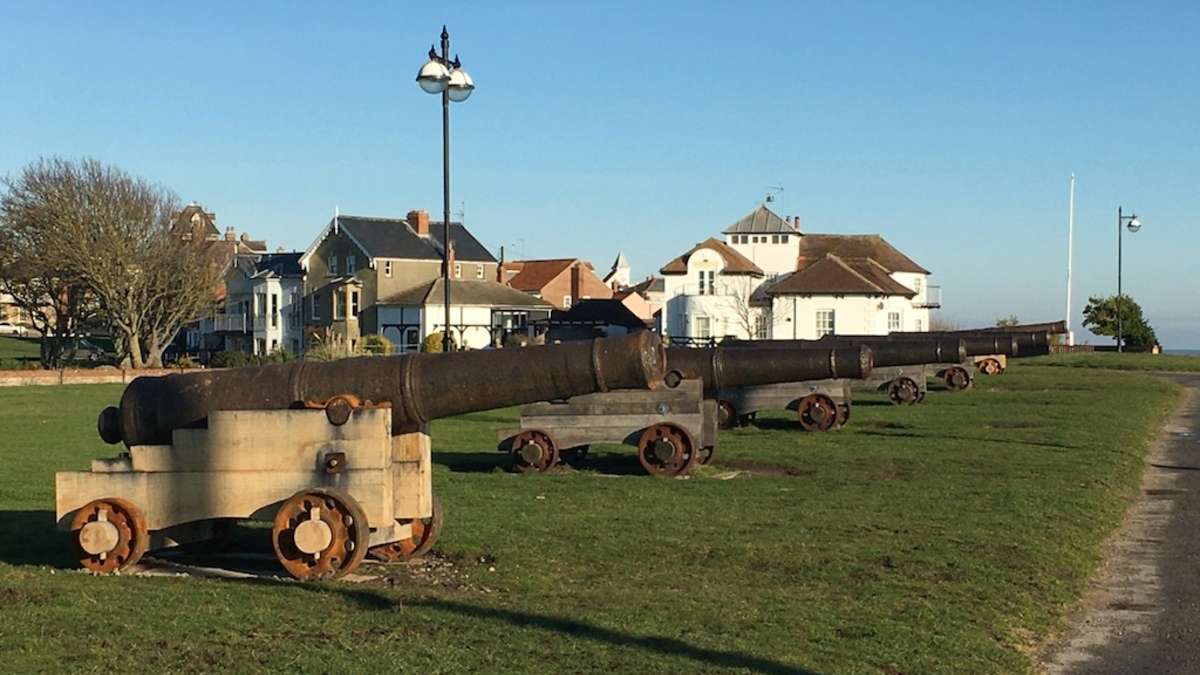 The infamous cannons sit on the green overlooking the sea and you cannot fail to be impressed each eighteen pound gun. Commemorating the Battle of Sole bay fought in 1672 between the English and French fleets on one side and the Dutch on the other. It was a bloody battle with many bodies washed ashore.
Last fired in 1842, to celebrate the birthday of the Prince of Wales, with tragic results: soldier James Martin looked down the muzzle of one after a misfire and the delayed explosion blew his head off.
These two guns were removed sometime ago due to concern for the safety of the public as children love to climb and play on them.
The guns languished outside the residence of Harbour Marine for sometime whilst Southwold Town Council secured funding. Indeed HMS commented: 'They have been quite a landmark at HMS, they are extremely heavy, so we have tried to limit the number of times we have moved them!' But moved they must and they have recently been returned to their rightful place on Gun Hill for future generations to enjoy.
It is a pleasure to be able to supply local companies with solid oak for such projects such. All credit to John Buckley and his team at HMS for making such a superb job of them. I'm sure you will miss them!!!