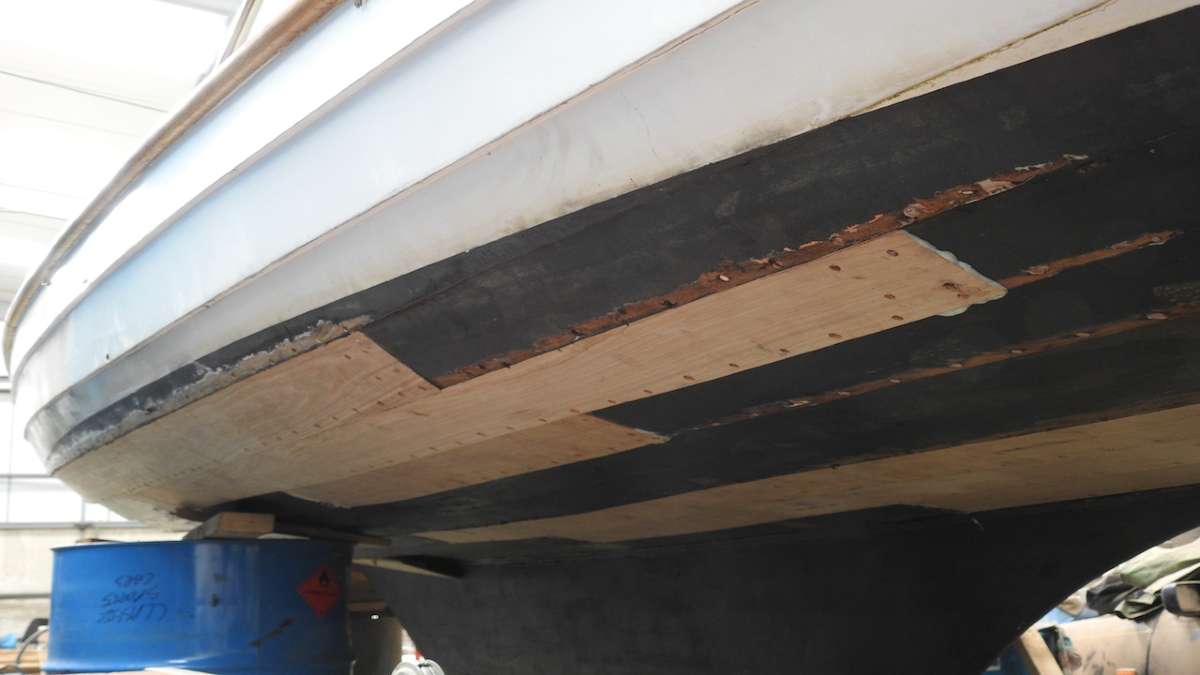 It is great to receive feedback and information on the destination of our timber and to see the resulting projects undergoing renovation and completion. 'Pirate' a broads sailing boat was no exception and we supplied sawn oak to complete the work. Owner Tom Moore has kindly scribed a blog about this fabulous craft which makes very interesting reading. With his kind permission I am delighted to share it with you:-
The Broads River Cruiser Pirate was built in 1901 (we think) by Walter Woods at Potter Heigham for the Norfolk Broads Yachting Company. She was the second of what were probably four similar yachts built for the hire trade. Three of these still survive – Buccaneer (1900), Pirate (1901), and Corsair (1902 – probably). Suitable for three persons, with the possibility of a skipper for hire as well. Initially they were rigged with a lugsail rig this evolved over the years. In hire they did not have bowsprits but these have been added latterly to try to reduce significant weather helm.
Pirate came into my possession in 2013 after I inherited her from Ian Scowen. She was still mainly planked with her original oak planks on oak ribs. Traditionally built with clinker planks – anywhere up to 6 inches wide, fastened with roved copper nails at each rib and along each land. These probably started at ½" planks, but over the years the average thickness was reduced by sanding and wear to somewhere between 3/8" and 7/16". The original planks were not full length (she is almost 30' long) and they all had old scarfs in them. These were all stepped scarves with putty between the faces and fastened with clenched copper nails. Inevitably some of these were weeping a bit and in places where there were timber floors over these they were beginning to go soft.
I sailed and raced her from 2013 until 2015. She did not go in the water in 2016. Over that winter she developed some longitudinal drying cracks in a few of her underwater planks. These were temporarily patched with mastic from inside and outside and she was sailed last season, albeit with significant leaks!
During last winter she dried out again and her longitudinal cracks became significantly worse. Rot was found in several of her floor bearers and also the keel, (which is wood with a lead base). All fastened with stainless bolts through and through these were obviously becoming loose. It was time to bite the bullet and have a proper job done.
I am very fortunate in having a son-in-law – Matt Ford – who is a wooden boat repairer/specialist of some repute and he agreed to take her into his shed this summer and try to sort her out! A bundle of 18mm sawn oak was obtained from Sutton Timber at Sotterley Sawmills, Beccles, Suffolk. This is high quality sawn oak timber and very suitable for our purposes. The planks that needed replacing have all come directly out of the bundle that we bought. The oak for the floor bearers has been laminated using West epoxy resins and then fashioned to fit.
Tom Moore August 2018