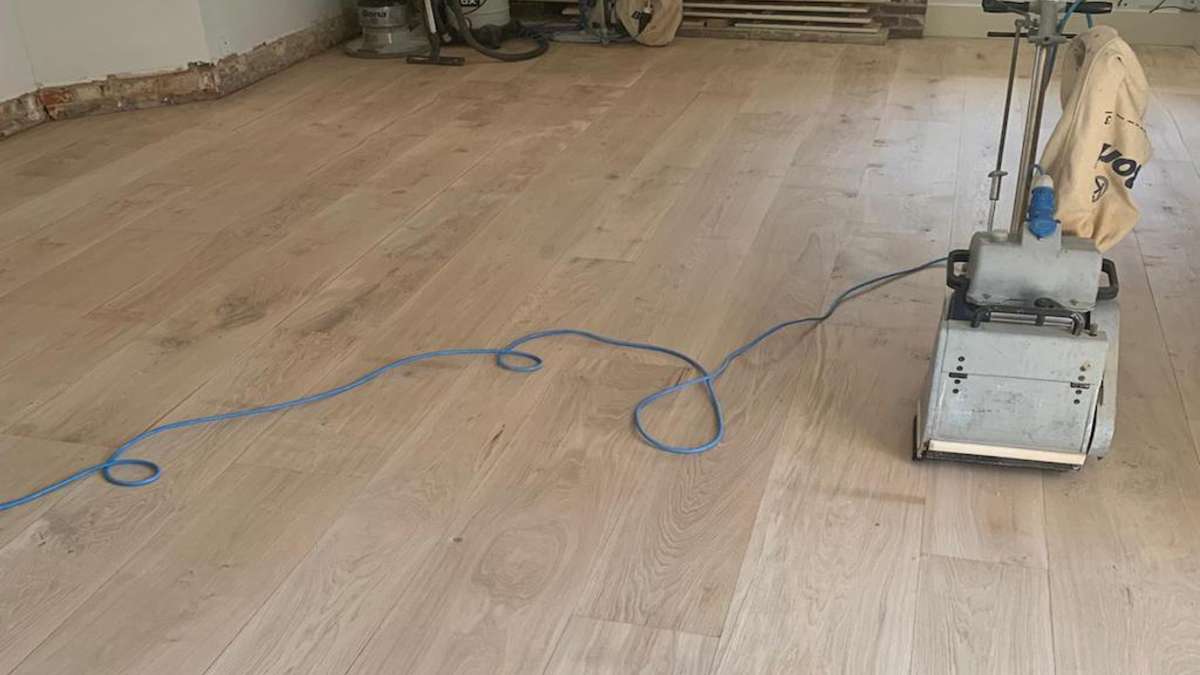 After many years of service your beautiful solid wood flooring may look a little tired and care worn, don't despair. With a little effort it can be returned it to its former glory. Restoration is not at a difficult or complicated task and is easily achievable. In this guide we explain how to go about it.
As with any job, preparation is key and carefully planning essential. There are five main steps:- preparation, sanding, cleaning, staining and finishing.
PREPARATION
Clear the room of all furniture, curtains and anything moveable. (There will be a lot of dust and it goes everywhere!!) Careful not to damage the existing floor by dragging heavy furniture across it as deep dents in the timber are not easily repairable.
Once clear – scan the floor for any areas that require extra repair or attention. Some areas may be more worn than others. Any cracks may be filled or damaged boards replaced. (This probably requires a professional to carry out this work.) If nails have become exposed, gently tap them back in so they are flush to prevent any damage to the sander.
SANDING
It is best to hire a good quality sander, instructions should be provided. Ensure you wear a mask and eye and ear protection. Close off doors to the rest of the house and where possible open windows. It is important to to start with a coarse grain sand paper moving on to medium and finally a finer grain. Move the sander evenly across the floor, being careful not to remain in one area for too long.
CLEANING
After sanding, clean the floor with a vacuum and broom. It is vitally important to remove all traces of dust prior to applying any finish. DO NOT use water, as at this stage the exposed boards are vunerable to water marks.
STAINING
If you wish to re-stain your floor, now is the time. You may decide to opt for a different stain, keep the same as the original or perhaps try a natural finish. Before applying, ventilate the room. Start applying the finish from the outside of the room working towards the entrance. Always following the manufacturers instructions. We recommend OSMO who supply a range of finishes. Apply two to three coats and allow to dry completely between each application. Ensure the floor is completely dry before walking on and returning any furniture.
PROFESSIONAL RESTORATION
There are many reputable companies who offer a professional restoration service and for you, this may be the best option. Although it comes at a cost, a professional has many years of experience and the best equipment for the job. Dependant on your time and finances it may be worth considering. It is always advisable to carry out research on your chosen company and if possible use a recommended professional.