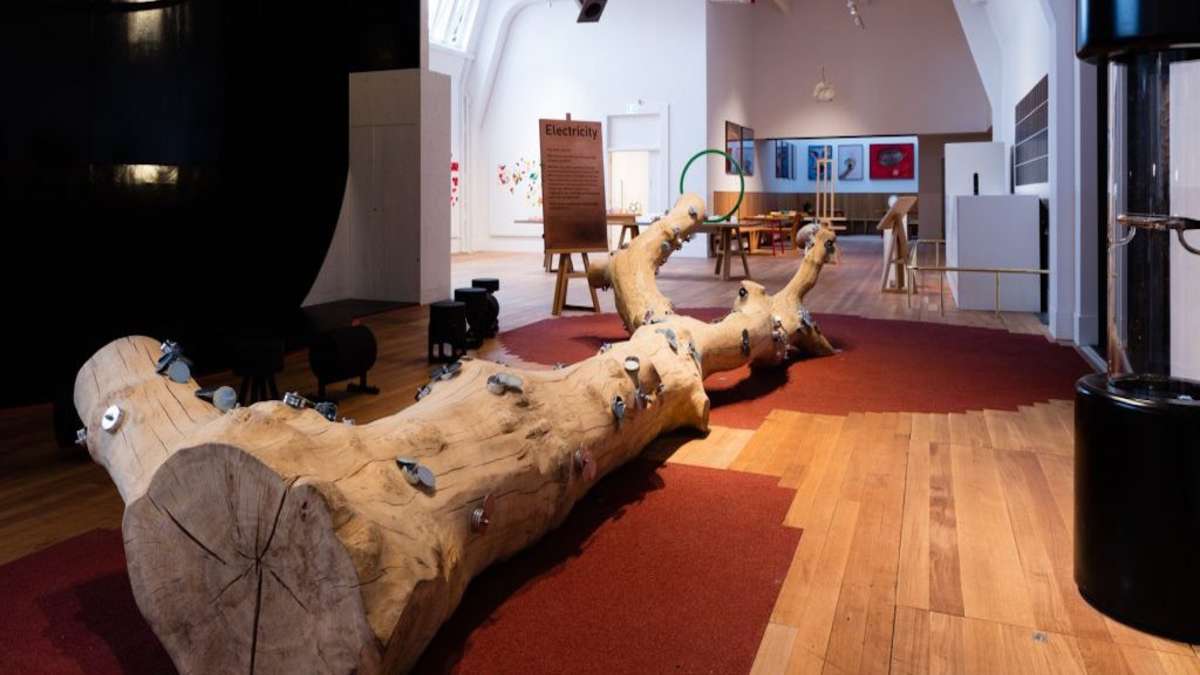 Sutton Timber was approached to kiln dry an oak tree. This unusual request came from Ashwell Timber, a specialist company working with reclaimed and up-cycled timber products. They had been commissioned to create the dry tree as part of the Wonderlab exhibition at London's Science Museum, designed to show how experiments and ideas have the power to inspire curiosity and intrigue in visitors.

The chosen tree was carefully selected from four trees felled as part of a licensed regeneration project in an ancient protected woodland. After a period of neglect following World War II, this woodland has now become a conservation area, and is managed by a partnership between volunteers and the local council.

To prepare the Oak Tree for the exhibition, it was transported to Sotterley Sawmills in Suffolk. For 7 days, the wood was kiln-dried at a constant temperature of 58º Celsius.

After this process was completed, the bark was removed and the whole tree was sanded to create a smooth finish. Finally, it was separated into 3 sections enabling it to fit into the Science Museum, before undergoing a reconstruction process at the Wonderlab exhibition.

The tree forms the basis of an exhibit that's used to demonstrate the magnetic properties of different metals, such as nickel, cobalt, rare earth metals and alloys. Steel washers are studded all over the tree, forming base points to which metallic chains can be added.

When chains originating from different magnetic sources combine, these either come together or fall apart, showing how the orientation of the magnetic field affects the connectivity of the metal links. The wooden trunk forms the centrepiece of a gallery that provides an interactive and immersive playground experience for visitors. Once an old neglected tree in a near forgotten woodland, it has now become part of a hands-on learning experience that's teaching people about the power of magnets.