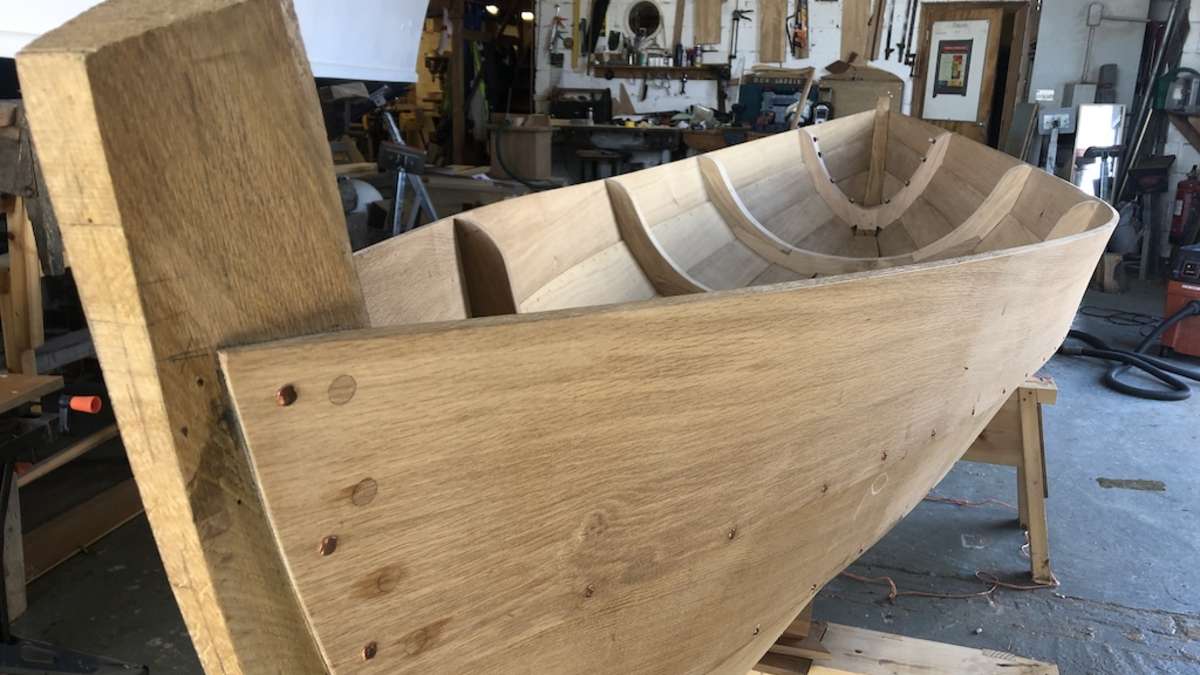 THE DISCOVERY
In 2013 workers digging in a flood bank along the River Chet in Loddon, Norfolk discovered the remains of an original Chet Boat. Dated around 1400 make this amazing find over 600 years old. Laying almost upright the boat had no evidence for either a steering oar or a rudder. However, archeologists did find in situ one stem and one seen post 3.68m apart indicating the boat's length at about 6metres.
A keel plank made of two pieces scarfed together and garboard stakes either side of the keel remained. Also two surviving frames made of several pieces of oak and evidence of a mast step nailed to the keel plank. Therefore proving the presence of a sail at some point in the boats history.
FUNDING
Led by the Broads Authority the Water Mills and Marshes project helps identify, preserve and improve the incredible heritage, environmental and archaeological assets within the Broads. In addition it provides opportunities for people to learn and contribute in practical ways to the upkeep of the Broads. There are many chances to gain new skills and hands-on experience from helping to restore historic mills to surveying wildlife habitats. Water Mills and Marshes is an incredible scheme with over 38 ongoing projects until 2022.
THE BUILD
IBTC offers a variety of boatbuilding/maintenance and woodworking courses. Suitable for those looking for a career in the industry as well as individuals wanting to develop existing interests and skills or new ones. The build of this replica Chet boat is just one of the many projects that students can get involved with.
Forty six cubic feet of oak plus some beautiful oak bends complete the work, with hand forged nails to holding the boat together. Where possible students employ traditional methods with boat building skills from centuries earlier.
Ben Sutton says: 'It's brilliant to be involved in local projects and see our timber employed in such a traditional manner. It is also great to know that people young and old are learning traditional skills using British timber. It is encouraging for the future of the industry, long may it continue.