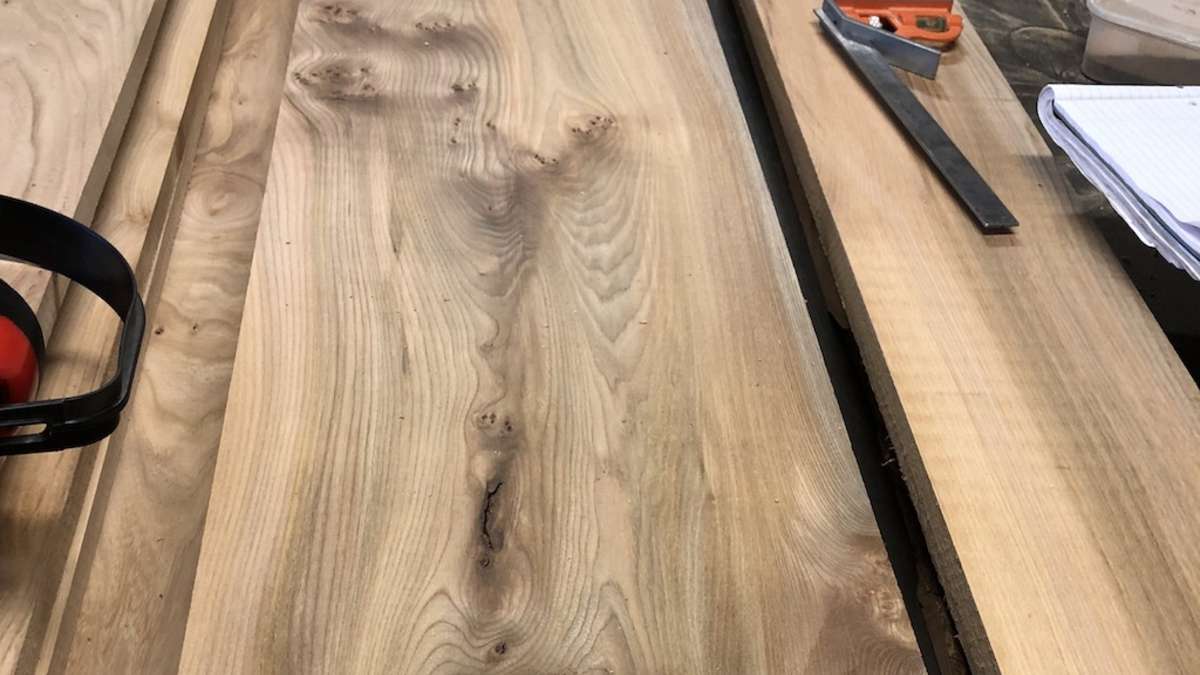 At Sutton Timber we specialise in long and wide wood flooring boards. I personally visit woodlands throughout the UK actively seeking out the longest, largest and finest logs. With over 25 years experience in the trade I know what to look for. I'm not only searching for prime grade timber with few knots and imperfections but also timber that's full of character with burr, shake and knots large and small. Everyone likes something different be it rustic, character or prime, it's personal choice.
There are many differing styles of wood flooring from narrow to wide to mixed width and length. Wide wood flooring boards have fewer joins exhibiting more of the character and grain of the board . Whether is is characterful oak, the crazy wild grain of elm, the subtle straighter grain of ash, beautiful cherry, translucent sycamore or the varied tones of our native sweet chestnut there is a species to suit every situation.
Our wide width boards range from 100mm to 330mm and from 2.4metres up to 4 metres in length depending on the species. Wide wood flooring is extremely popular and can offer a contemporary or traditional look. Wide boards make a space appear larger, this works especially well in a narrower area such as a hallway. Larger width boards also mean fewer boards are required so installation is quicker and its more economical on the fitting time.
Wide Elm flooring boards laid at Rochester Cathedral Library.
When laying the flooring consider using boards with the most interesting grain in plain view giving thought to placing boards which particularly appeal to you. It is a shame to have the best board hidden by your sofa! A professional fitter will be aware of this and should organise the boards so that the flooring flows seamlessly. If you prefer the grain patterns in particular boards then its best to mention it to the fitter.
We offer a range of species of wide width boards Oak, Elm and Ash are all very popular. So if you're looking for a statement floor what better way to showcase the natural beauty of wood by choosing wide boards to highlight the grain, knots and bring out the true character of the timber.