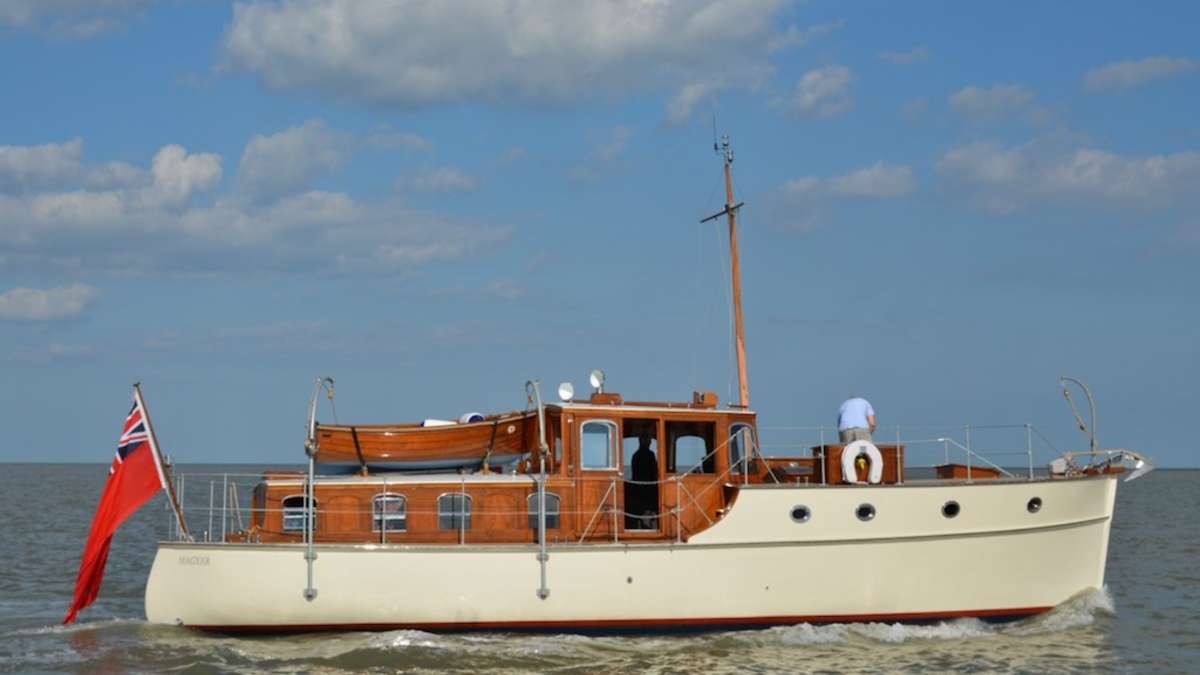 Recently undergoing a major restoration at Harbour Marine Services in Southwold, Magyar was the very last private motor cruiser built by Saunders Roe of Cowes, Isle of Wight in 1939. A beautiful vessel of carvel construction with a hull of teak and oak powered by twin Ford Mermaid Melody engines. Sutton Timber were able to supply 'a fair amount of first quality oak' to frame the teak panelling in the interior of this fabulous vessel
Based at Portsmouth and commandeered and compulsorily acquired in 1942 for miscellaneous naval duties, she returned to her original owner after the war. Sold sometime between 1954 and 1963 she then passed through several ownerships until purchased by her present owner in February 2014.
The interior of the cabin is being restored to a very high spec. This required a dedicated team of highly qualified shipwrights to ensure that all the beautiful panelling fitted well. The oak for the framing around the panels emphasises the fabulous grain in the teak. With variations in tone along the board this swirling movement of the grain brings life to the whole interior.
Exhibited at the Thames Traditional Boat Festival as a work in progress in July this year. After nearly four years of restoration works proud owners John Burgess and his partner Sally were finally able to take her back on the Norfolk Broads before heading back down to Henley.
At Sutton Timber we supply several grades of oak suitable for joinery from First Quality to Rustic grade. We are delighted to see our timber used for such a traditional craft bringing this beautiful River Cruiser back to its former glory. Magyar will go on to serve the public and is available for luxury charter on the Thames and we are sure will offer many years of service.