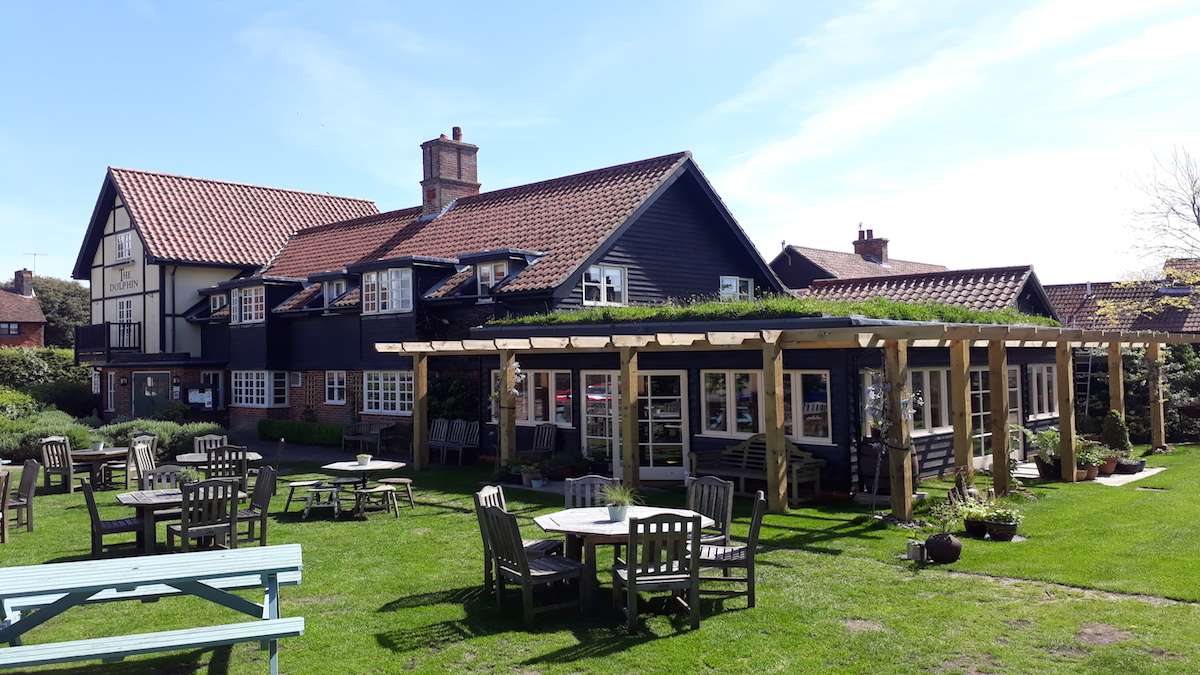 David James proprietor of the Dolphin Inn at Thorpeness, Suffolk, required fifty square meters of flooring for the new restaurant extension to the dining area of this lovely village pub. As the area would have high footfall, David opted for engineered oak flooring choosing it for its stability and durablity.
Engineered flooring consists of a top layer of solid wood – the veneer. This ranges in thickness but is typically between 3-7mm. Underneath the veneer are several layers of thin wood all glued together, to form a plywood-like sandwich base. These layers run at 90° to one another for stability, making them less prone to movement, caused by humidity, than solid boards. Topped off with a layer of solid oak it retains the look, beauty and character of a solid wood floor.
All our timber is sourced from within England and Europe. In addition provenance can be provided for our English oak. This proves the timber is legally sourced from sustainably managed forests. The character grade engineered oak seen here, includes a fairly straight grain and small live knots. By applying a matt oil it gives the boards a very natural appearance. The oil also penetrates the oak which preserves and protects the floor.
We produce engineered boards in both fixed and random width in varying lengths from one to four metres. We also offer a range of finishes including lacquered or oiled, hand distressed or aged. Matt lacquers give the boards a very natural almost untreated look, whilst oils bring out the grain of the wood. It means that you can select exactly the engineered flooring that best suits your planned interior.
David of the Dolphin Inn commented: 'Ben supplied a fantastic product, quickly and at a reasonable price. A perfect result, and anyone can come long and see the result themselves'.