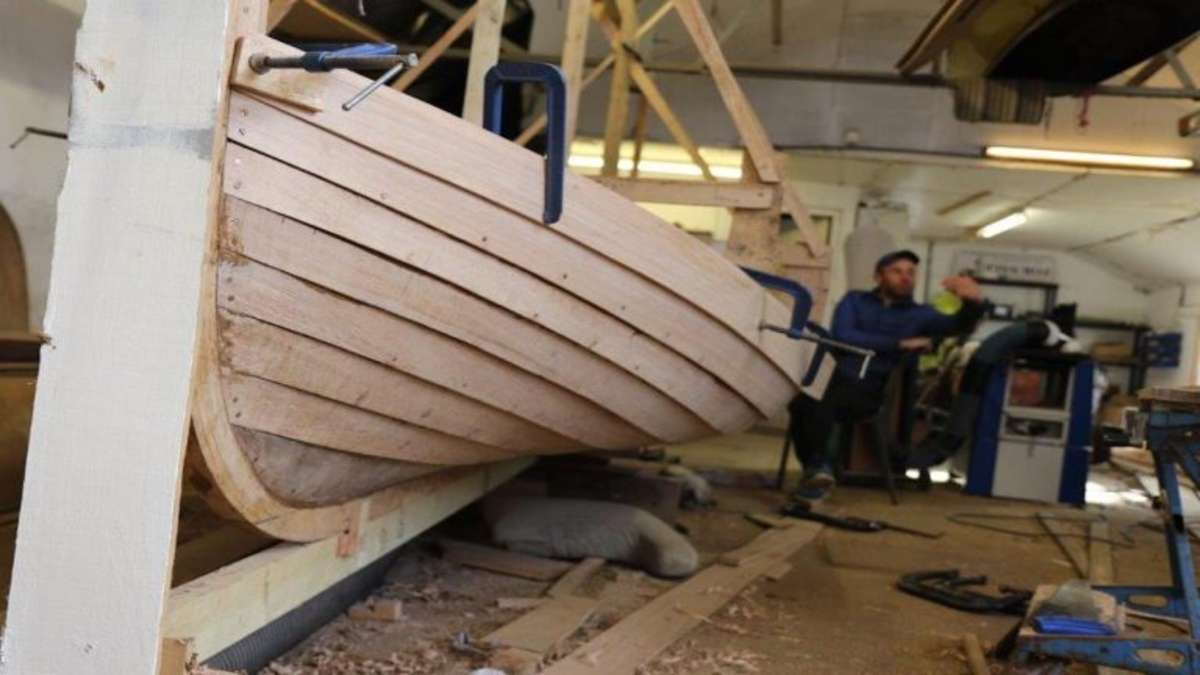 Traditional boat building skills are alive and well on the Norfolk Coast at the North Norfolk Boatyard. Sutton Timber supplied oak to build this traditional Clinker Boat. Produced in the workshop by a team of trained craftsmen the design of the clinker is based on the traditional working boat. This type of craft was once used by the owners great grandfather for mussel fishing in the Wash.
Perfected by the Vikings the traditional Clinker boat design has changed little over the centuries. Used for carrying goods, people, fishing, and latterly recreation. Objects of great beauty in their simplicity. The building method involves thin overlapping planks around a temporary shape called a mould. Once the shell of planking is assembled, transverse battens of oak, ash or elm, timbers are steam-bent to fit the internal, concave side.
Traditionally copper rivets fasten the planks together and the timbers to the planks. Seats are then added to the gun whale (upper edge of the boat). The end result is a light, flexible structure that cuts easily through the waves and swell. Essentially a clinker boat consists of a selection of individual pieces which are easily replaceable, making it infinitely repairable.
When completed the boat will ply its trade out of Burnham Overy Staithe in Norfolk as a pleasure boat for all to enjoy. With the addition of a sail and auxiliary diesel engine it will operate at all times and all weathers.