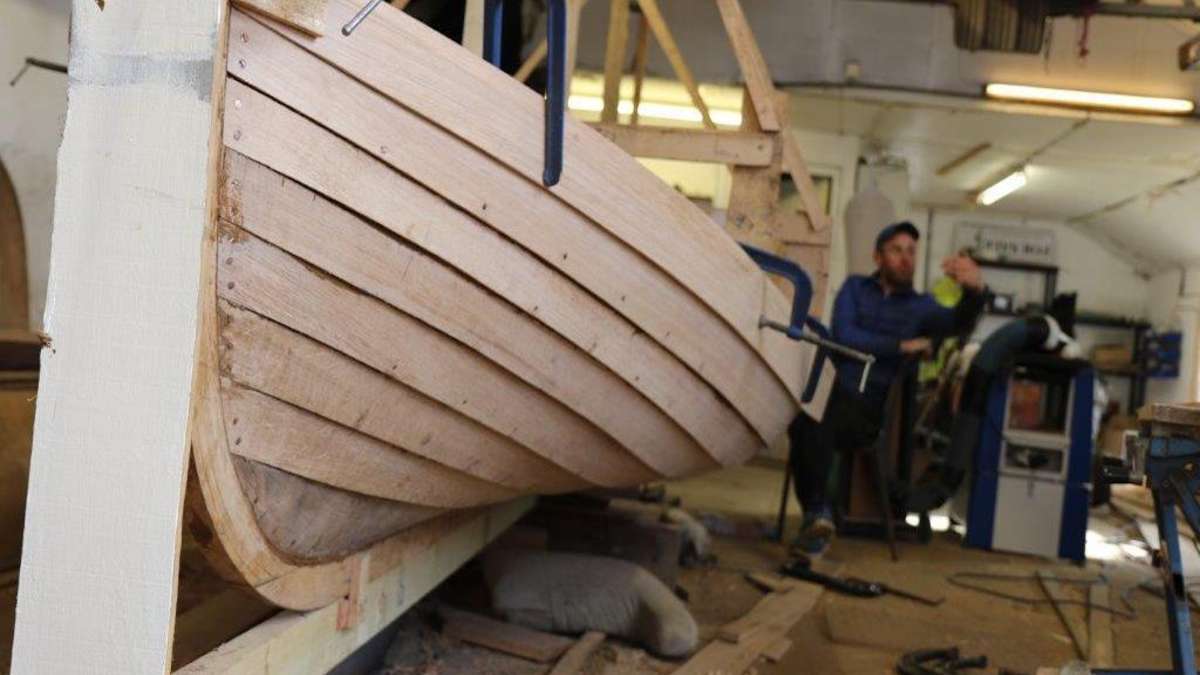 Our speciality in this area is elm for the Cornish Pilot Gigs; of the gigs on the start line at this year's World Championships we supplied the timber for most of them. To see our products skilfully crafted into these striking vessels is a source of great pride for us at Sutton Timber and it truly is breathtaking when the products we have worked on come to life.
Our boat elm is a veneer quality and we seek out lengths over 5m to reduce the number of scarf joints in the hull. We regularly cut lengths of 6m at a thickness of 10mm off the saw for the traditional boat builders of the south west.
For the more commercial boats on a larger scale we saw some of our 54mm and 80mm first quality oak into lengths of 5m to 7m for the replacement of large sections. We also buy and saw natural bends and crooks.