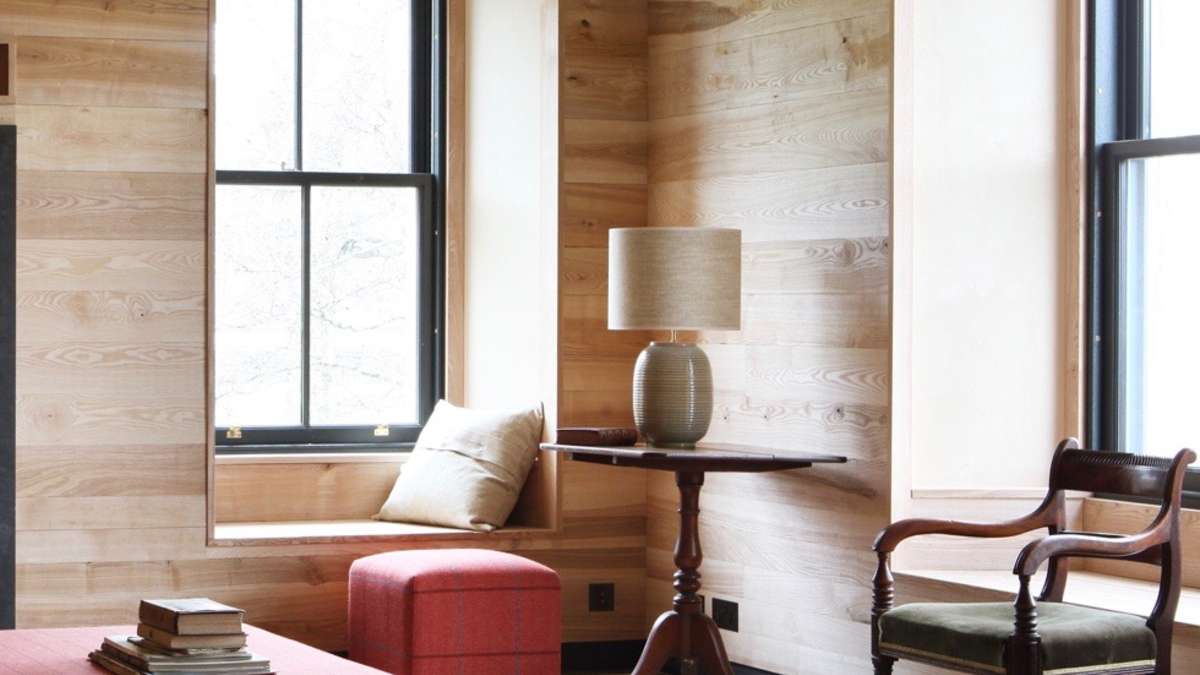 Occasionally we revisit projects we have been part of over the past few years to see how our products have stood the test of time. A particular favourite of ours was this cladding project. We were approached to supply olive ash cladding for this lodge refurbishment in Scotland way back in 2014. 'Tulach Ard' stands right on the shores over looking Avernish Point on the road to the Isle of Skye.
First built in 1720 it was originally known as The Old Manse at Balmacara, which incidentally is the same name as the hill which stands behind the house. It was remodelled and modernised by owner and architect Lachlan Stewart and his son to make it more contemporary and bring it up to date with modern living.
Lachlan wanted to maintain the originality of this sixteenth century lodge. Using ash cladding has certainly achieved this bringing warmth, natural colour and interest to the dining and drawing rooms. With stone floors and underfloor heating it really is a cosy place to relax whilst admiring the beautiful view over looking Loch Alsh. Lachlan Stewart and his wife Annie own a ANTA a Scottish interior and lifestyle design company with retail premises in Scotland and London. Their beautiful Scottish designs feature throughout the lodge. Originally his childhood home Tulach is available as a holiday home for all to enjoy.http://www.georgegoldsmith.com/properties/tulach-ard
Lachlan Stewart commented: It is always a pleasure to work with Ben and we have returned to him time and again for timber for other projects. We always find him to be very professional in his approach and his of knowledge of the timber he produces is second to none. We would not hesitate to recommend his company. Thank you Ben.