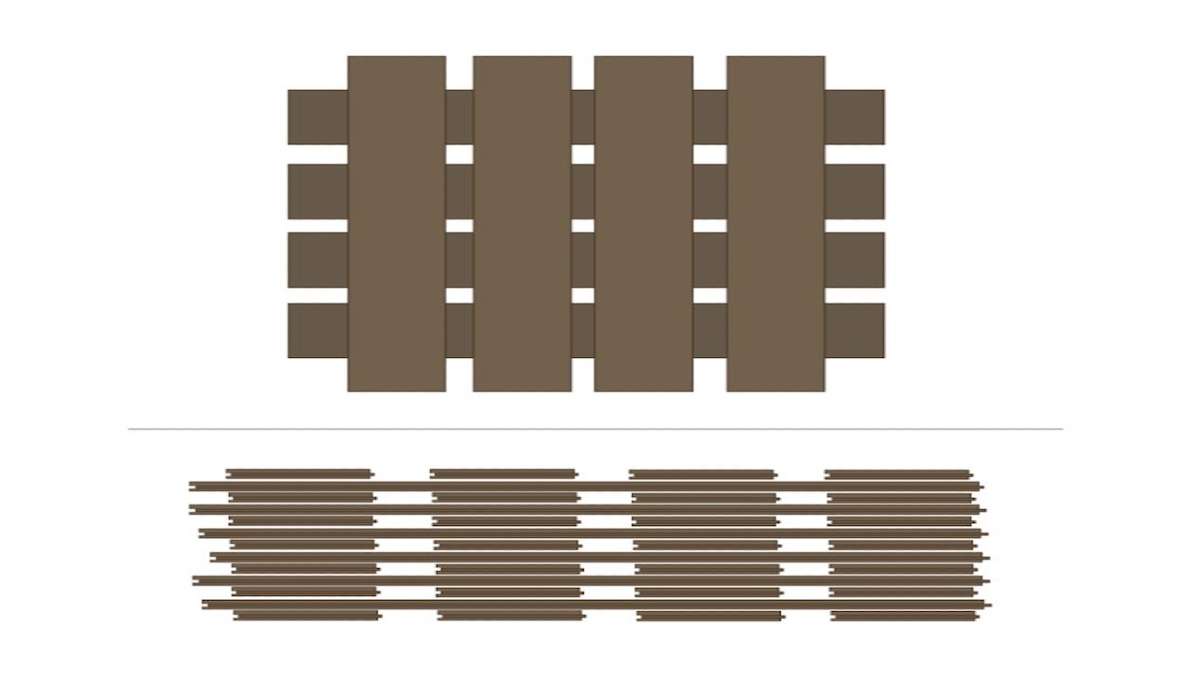 Acclimatising wood flooring is a very important part of the successful installation of a hardwood floor. Being natural product means that wood expands or contracts according to its environment. In a humid environment, a hardwood floor absorbs moisture from the air causing it to expand. Whereas in a dry environment it loses moisture and contracts. Allowing the timber to acclimatise naturally to its surroundings helps reduce gapping, swelling or cupping of the floor after installation.
Below are some guide lines to follow prior to, and on receipt of your floor:-
BEFORE DELIVERY
Prepare the room where the floor is to be laid. If recently re-plastered or painted it is important to ensure that all work is completed and the plaster is dry. The same applies if a new concrete screed has been recently laid. The wood flooring needs to be received in the finished environment to allow time for it to adjust to the ambient temperature. It is important the room is maintained at a constant temperature. Ensure the heating has been on for at least a week at 19-24 C.
In natural settings humidity, moisture levels and temperatures change according to the season and it is important to know the long term relative humidity for the area. This will determine whether solid timber will absorb moisture from the air and swell or whether it will lose moisture and shrink. Onsite relative humidity can be measured with Hygrometer. Solid wood flooring is kiln dried to approximately 10-12.5% moisture content. Knowing this enables you to predict the on site humidity. Above 12.5% you can expect expansion, below 10% you can expect the floor to shrink. In both cases it is necessary to acclimatise the floor to on-site conditions. The room temperature and humidity levels need to be stable and the temperature of the room shouldn't be lower than 18C (64F). The humidity levey should be between 40 and 60%. A professional fitter will have all the equipment to establish this.
On receipt of your floor, bring it into the pre-prepared room. It may be less convenient than storing it in a garage or out building but this is an absolute no no. Storing in an environment of fluctuating temperature will cause the timber to move.
STACKING SOLID WOOD BOARDS
We recommend solid flooring boards are left in situ for at least two weeks prior to fitting depending on the time of year and temperature. Bear in mind that damp weather may lengthen the acclimatising process. Boards need to be stacked horizontally on bearers with heavy weights on top to prevent movement and cupping. Some packs can be very heavy, so ensure when stacking that they are stable and not too high. Leaning boards against the wall, or standing on their edge might seem like a good idea to save some space but propping it up will likely cause bowing. We strongly advise all flooring is laid flat. If space allows, boards may be stacked in a lattice shape, allowing the room's air to flow freely around them.
STACKING ENGINEERED FLOORING
Engineered flooring generally arrives wrapped. It is important to keep it in its original packaging as it has already been dried to a lower moisture content and this needs to be maintained prior to fitting. You are trying to achieve the temperature and humidity of the wood in equilibrium to the room in which the floor is laid. Leave stacked horizontally on bearers for at least 3 – 5 days.
FITTING OVER UNDERFLOOR HEATING
Just a note on fitting over under floor heating. Firstly, if you have under-floor heating set within a new screed, ensure the underfloor heating is turned on (according to the suppliers instructions) before any flooring is fitted or left to acclimatise. Run the heating for at least a week at a normal running temperature prior to receiving the boards. Reduce to a minimum a week before the flooring arrives. (A temperature of between 18-20 C of the water inside the pipes of the underfloor heating needs to be achieved). Maintain this temperature whilst the flooring and finishing is being completed. On completion the heating can be turned up by a maximum of 1-2 C a day each day until the desired temperature has been achieved, but not more than 27 C.
Failing to acclimatise wood prior to installation may result in movement of the boards as they adjust to their environment. This may cause unsightly gaps in the floor and in more extreme cases cupping where the edges of the board curl upwards.
An experienced professional fitter, will of course be aware of all these things and able to advise you accordingly to the best way of storing your floor prior to fitting.